Every day, thousands of gamers across the province use infiNET and their SaskTel smartphones to game their hearts out. With the holidays right around the corner, do you know what they'll be hoping for under the tree?
We checked in with a few gamers around here and they shared their top picks for the 2019 holiday season. Since there aren't any new gaming systems coming out from now until the end of the year, there are still lots of gift options they'll love. Check them out and let us know in the comments if we missed anything!
Astro Gaming Headsets 99.99 and up
These headsets have taken off as the new standard in the gaming community. Their sound quality is unmatched and they come in a variety of colours and styles. Since they are wireless, they pick up infiNET with ease and allow you to participate in lightning fast competition. These are definitely a worthwhile investment any gamer would be thrilled to find under the tree.

Ring Fit Adventure for Nintendo Switch 99.99
Nintendo recently released their new Ring-Con and Leg Strap technology to combine real world fitness with heart-pumping adventure and strategy. With amazing graphics and a user-friendly interface, Ring Fit Adventure is a game that all ages and skill levels can enjoy. Nintendo began mixing fitness and gaming nearly a decade ago with the Wii Fit. Now that it's almost 2020, you'll be blown away with the new technology they've created.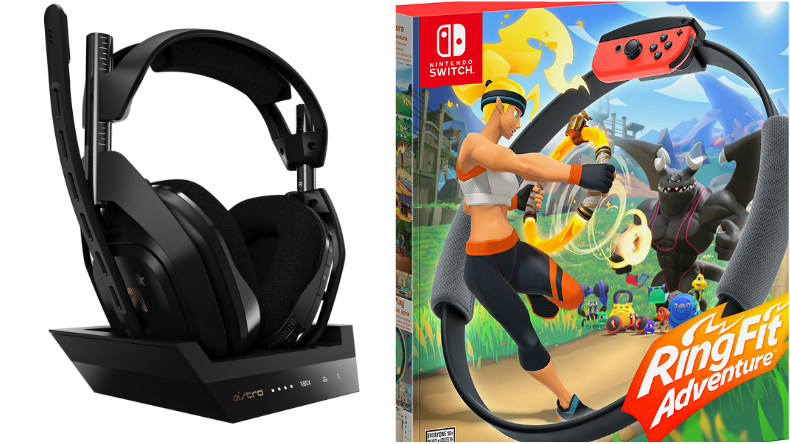 DXRacer Gaming Chairs 269.99 and up
Sometimes getting to the end of a quest requires long hours. It's important to support your posture but also look like a boss when you're defeating the boss! These gaming chairs are especially helpful for gamers who stream on Twitch or do prolonged sitting playing on a console or PC. Take your pick from a variety of styles and price points and you'll make one happy gamer!
Apple Arcade 5.99/month
For an affordable monthly subscription fee, you'll give a loved one access to hundreds of mobile games—from small indie productions to A-list titles. The subscription price allows up to five family members to use it, so it's an incredible deal! You can easily give an online Apple Gift Card with just a few taps from your phone. Depending on your budget, you can cover a couple months of access or up to a year and beyond.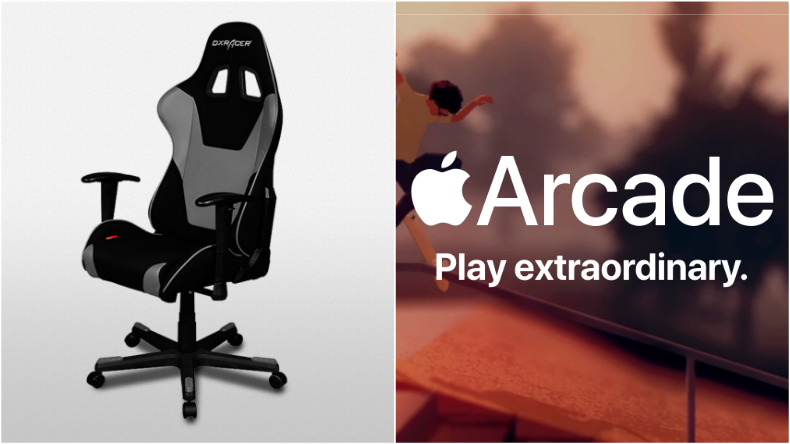 Xbox One Elite Series 2 Controller 229.99
This new controller is everything an Xbox One gamer would want and need. With customizable tensions and an optimized grip, this new controller is the crème de la crème for Xbox. If the price is too steep or your gamer already has a great controller, Jedi: Fallen Order was JUST released and people have been going crazy for it! Pick it up for 79.99.
Pokémon Sword and Shield 79.99 each
With people all over Saskatchewan using their smartphones for Pokémon GO, you'd be hard-pressed to find someone not excited about the latest Pokémon instalment! These highly anticipated games for the Nintendo Switch feature plenty of characters—old and new—with some thrilling surprises along the way.
Oculus Quest 549.99 for 64GB and 699.99 for 128GB
It wasn't so long ago that Virtual Reality forever rocked the gaming world. This year, one of the original leaders of VR released Oculus Quest—an all-in-one VR experience that includes controllers and headset. If you've tried VR, you know how amazing it is. Now, it's been taken to a whole new level. This gaming system will definitely provide hours and hours of family fun and entertainment. For a library of games to go with it, click here!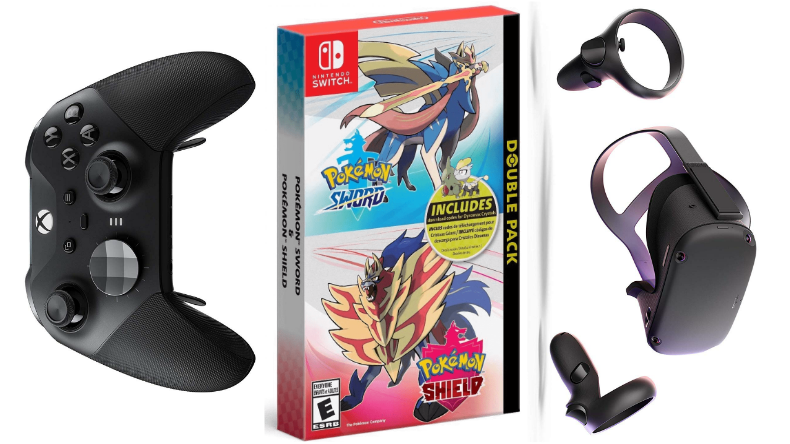 Games, games, and more games
Looking to buy games for iOS, Android, Xbox, Nintendo and more? Check out this comprehensive list for 2019's standouts.
A helpful reminder
If you or someone you know does mobile gaming on the go, you can always check data usage using the mySASKTEL app or your mySASKTEL account. Need a little extra? Our shareMORE Top-ups have you covered.
Speaking of being covered, sometimes the best gift is covering a bill! This season, stop by any store to pick up a SaskTel Store gift card. They can be applied to your account at any time and can be used for accessories too. And if your loved one has been scoping out a new device to enhance their mobile gaming, you'll put them that much closer to making it happen! Now, THAT's a gift worth giving!