If you lived through the 90s, you may recall virtual reality (VR) pods: futuristic looking platforms with guardrails and gratuitous lights hooked up to cables and enormous headsets. They looked amazing...on the outside. On the inside, the graphics were incredibly simple and the games were underwhelming.

Thank goodness things have changed.

In the last couple of years, VR technology has caught up to our expectations. And as more headsets hit the market, prices are gradually coming down. So if VR is a thing you've been thinking of trying, now is the time!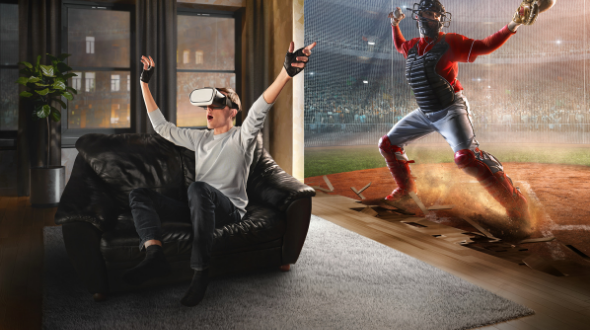 If you're a casual gamer (yeah, you spend a little time playing games on your smartphone, but you're not really into console or PC gaming), we recommend starting with a standalone VR headset like the Oculus Quest 2. There are a ton of games that are easy to pick up and play whenever you have time, from roller coasters and target shooting to fitness and rhythm games that will make you nostalgic for the Nintendo Wii days of the early 2010s. This standalone system can be set up in a new location in less than a minute, so you can connect it to your SaskTel Optimum In-Home WiFi and get your game on in the living room, the basement, your bedroom…anywhere you have a patch of open floor!

If you want a slightly more social gaming experience, good news! Lots of games have a multiplayer option that lets you find your friends online and play together. Or for in-person gatherings, you can cast your game to your smart TV so other people can see what you're experiencing.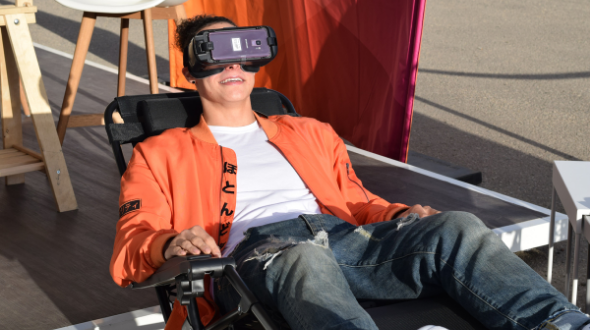 Getting into VR gaming is comparable to the cost of buying a gaming console. The Oculus Quest 2 is a little less expensive than the PS5 and in between the cost of an Xbox Series S and an Xbox Series X. Most retailers aren't doing in-store demos right now, but there are several demo videos on the Oculus YouTube page. Or, if you have a friend who has one, ask to try it out! It's easy to adjust the physical headset and game settings for different users—you can even log into multiple accounts if you decide to buy one with a roommate or significant other. SaskTel has included VR tech at some community events in the past, so keep your eyes peeled for an opportunity to try one out on us!

PC gamers have a lot of options where headsets and games are concerned. In fact, if you're an avid PC gamer, chances are you've been keeping an eye on VR developments for a few years in order to find the right headset to deliver that perfect immersive gaming experience. Tethered PC VR headsets are less portable, but with a hardline connection to a PC and a solid internet connection, they can handle significantly more data to deliver enhanced graphics and gameplay. Since specs and capabilities for PC headsets are so broad, it can be tricky to buy exactly the right one for somebody else, but they do make fantastic (and generous) gifts.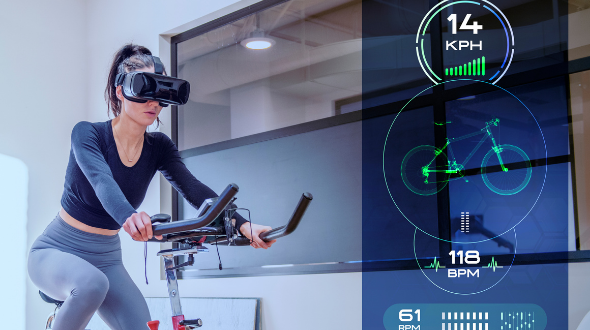 Guess what? Gaming is just part of what VR has to offer.

VR tools have been part of job training in a number of areas, offering a low-risk space to practice incredibly precise skills—think pilots, astronauts, and surgeons. Many real estate agents are using 3D imaging to offer VR walkthroughs of properties on the market, and architecture and design professionals see a lot of potential for designing in VR spaces to get buy-in before starting projects in physical space. Mental health professionals see promise in using VR as part of therapy for patients with anxiety, depression, and phobias. And with the announcement of Facebook's Workrooms, the tech giant took a significant step in mapping out the virtual world they call the metaverse.

For now, try on a headset and get used to seeing the world from your own living room. And let us know what you think the VR world will look like by leaving your thoughts in the comments!