From a young age, we're told that physical activity should be included in our daily routine. We're encouraged to get outside, to run, to play, to move our bodies. The saying has always been, some physical activity is better than none! But what does that look like when all the places we usually visit for our daily or weekly activity fixes are suddenly closed? The routines that we've worked hard to create and the on-a-whim sweat sessions have all been paused -- or have they?
Most people weren't ready and armed with all the weights and equipment you might need for regular at-home workouts. But, that hasn't stopped people from finding ways to complete social media fitness challenges on their SaskTel smartphones and taking part in Instagram Live workouts with all their favourite local fitness leaders from the comfort of their living rooms. People are adapting by using soup cans as weights, throw pillows as exercise balls, towels as mats, and other household objects to make the workout, well, work.
Here in Saskatchewan, we are fortunate to have lots of local businesses adapting to provide fitness classes for everyone at home. Your significant other enjoys HIIT cardio workouts, but you prefer more mindful meditation? No problem—with SaskTel's reliable networks there's access to endless online options for everyone! Check out this list of local SaskTel customers to help you find the right workout for you, while also supporting local!
For the mindful yogi.
One Yoga is a studio located in Saskatoon. Their ten teachers practice and lead a wide variety of yoga styles for people of all experience levels. Incorporating meditation and physical activity in one, yoga can be a great way to reduce stress and ease our minds.
One Yoga is currently hosting classes and workshops online—free of charge or by donation. Whether you've been practicing the art of meditation for years or you're just picking it up now, everyone is welcome to join in on these virtual classes hosted on their One Yoga Digital Studio. Classes include vinyasa, meditation, family classes, and more!
Follow them here to catch the weekly schedule for Instagram Live and online classes.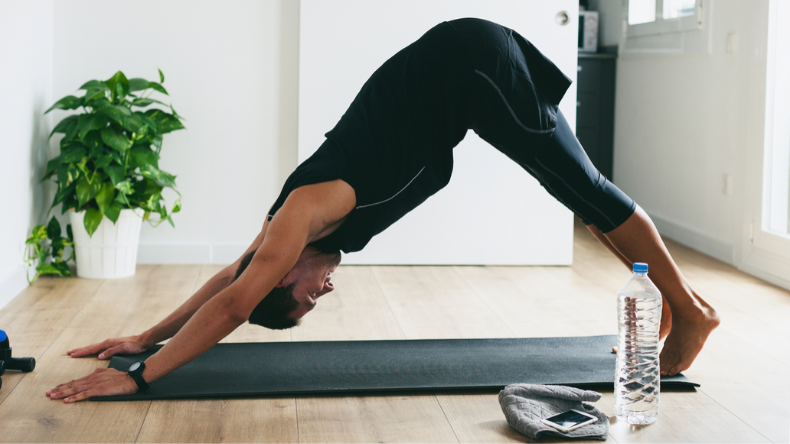 For those looking for a low-impact, full-body workout.
Local Barre, a fitness studio located in both Saskatoon and Regina, opened its first set of signature pink doors in 2017. Barre workouts include low-impact exercises that target your whole body, toning and sculpting muscles through repetitive movements.
While the pink doors may be closed for now, the Local Leaders are still meeting you at the barre... which might just be a chair in your living room, your countertop in the kitchen, or the dresser in your bedroom. With an online portal, Local Digital, no matter where you are, what equipment you do (or do not) have, you can take part in barre classes at any time that works for you! If you're new to barre and want to test it out, they've got you: they're hosting Instagram Live classes each Saturday at 10AM CST, so you can see what it's all about! If the Instagram Live classes have you hooked, they're offering a free one-week trial before you have to commit to a full subscription. You'll have access to dozens of workouts with modifications provided for everybody.
Find them on Instagram to keep updated on challenges and new class launches.
For the cardio lovers.
Peak Climb & HIIT is the first upright climbing machine studio in Saskatchewan! This one-of-a-kind studio in Saskatoon offers various types of classes with trainers who offer options for making workouts harder or easier to ensure you get the most out of the workout, no matter what level you're at!
If you're at home thinking , "Well I don't own a versa, so I guess I won't be doing this one," don't worry, no versa is required for these high-intensity at-home workouts!
To get your heart rate going and to amp up those living room workouts, download their app through the App Store or Play Store to join in on their workouts where your trainer can still see you, keeping you accountable and correcting your form (if you need it). Follow their Instagram page to catch class schedules and posts about challenges they're hosting to help you #HIITYOURPEAK.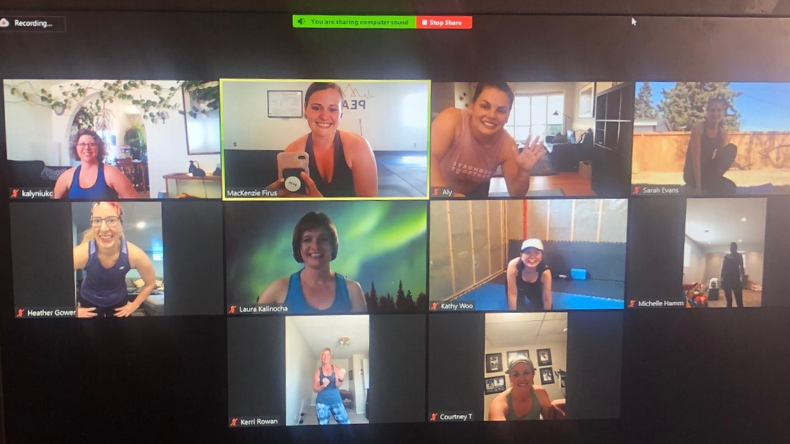 For the pump and dip crowd, the strength training crowd, and the zen yogis.
The Attic Spin Studio, located in Moose Jaw, isn't just any spin studio—their instructors lead you through both cycling classes and toning and sculpting classes, for when your legs need a bit of a rest!
The temporary closure of their studio hasn't stopped them from continuing to offer energizing classes for everyone at home! Attic on Demand is their online portal where you can subscribe to classes that include cycling, strength training, HIIT, and yoga! Do you have trouble with accountability? They're hosting monthly challenges to get you motivated!
If you're interested in trying out one of their classes, check them out on Instagram for the weekly live class!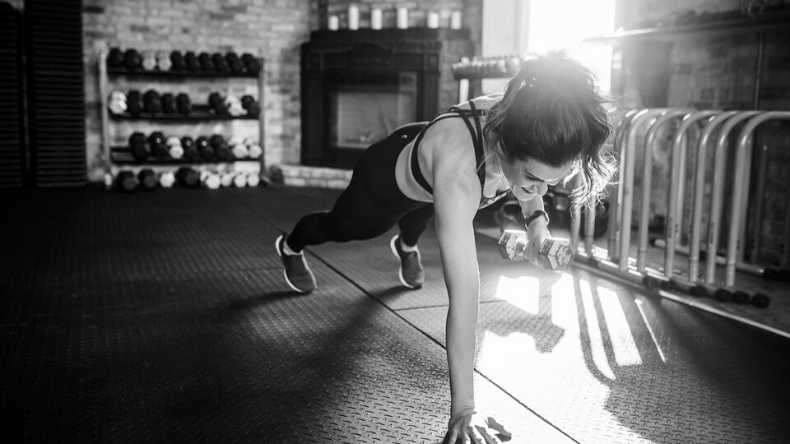 For the at home athletes.
Level 10 Fitness is a locally-owned fitness, health and performance training centre in Regina. They offer a variety of services that include group fitness classes, youth fitness, nutrition counselling, massage therapy, physiotherapy, personal training and sport performance training.
For starters, Tuesdays at 8PM and Wednesdays at 10AM, they run free sessions for Emergency Services and Medical personnel! For those of you at home, you can get your sweat on with the Level 10 family through paid online training programs and free at home workouts.You may not be able to head into the fitness centre, but your children can still attend basketball ball handling workshops, dance/cheer/baton training, or you can bring the whole family together for a virtual family session! Level 10 Fitness has also partnered with other local Regina businesses to provide you with the FoodBank Virtual Run/Walk Series starting May 16.
Follow their Instagram page to take part in their Community Challenge, find the weekly schedule and stay #Level10Strong.
Finally, remember to be kind to yourself.
No one was prepared for this. Though you may be at home with more free time than you had before, that doesn't mean there is an obligation to come out of this as a whole new you. Spend your free time doing things that help you manage your current situation safely and without unrealistic expectations. There are a lot of great options for staying social while at home, and luckily, with technology, you can connect online with family members that you don't live with, hunker down and binge a new TV show, or you can totally unplug and enjoy some time outdoors.
There's no right or wrong way to spend your time right now... Share how you're spending your days using #TodayIsTheDaySK.