Click here for up-to-date news on SaskTel's Covid-19 response plan.

There are lots of great ways to stay (digitally) connected with your friends and family during this period of physical distancing. We asked our followers on Instagram, Facebook, and Twitter what they were doing to connect with the people they love. We want our customers to #StaySafe at this time and use the technological tools available to us to socialize with the important people in our lives—that's why we offer unlimited internet and we're waiving all data overages in Canada until May 31, 2020. Here are your top 7 ways to stay social from afar!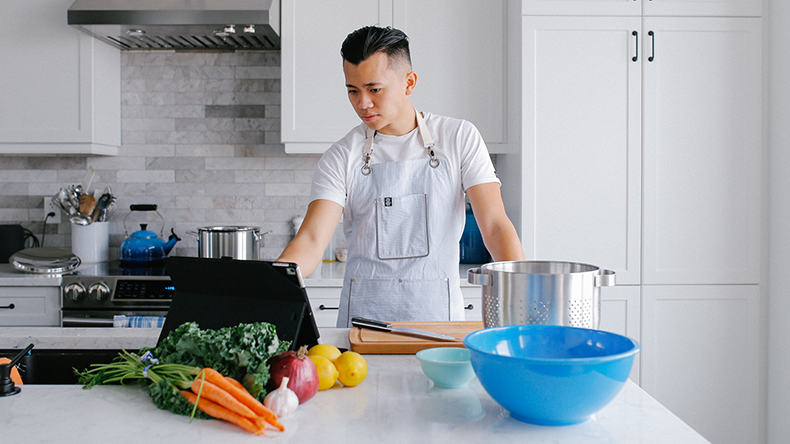 Cook dinner together over video chat
Many people in the province are finding that the connection they're missing the most is eating with other people. A good way to combat this feeling is to choose a recipe that you and a friend can both make, then get together over video chat to cook and eat that meal together. Eating with someone else is a great way to pass the time, and when you're eating the same thing you will feel that much more connected to them.

Games night on Zoom
Zoom offers the ability to share your screen with your whole group. Lots of people in Saskatchewan, and the world, are finding that a fun way to pass the time is to play Jackbox Games with their friends and family. With Jackbox Games, only one person has to have the game installed, then they share their screen, and all the participants play the game from their devices. It's a great way to share some laughs with your loved ones, near and far!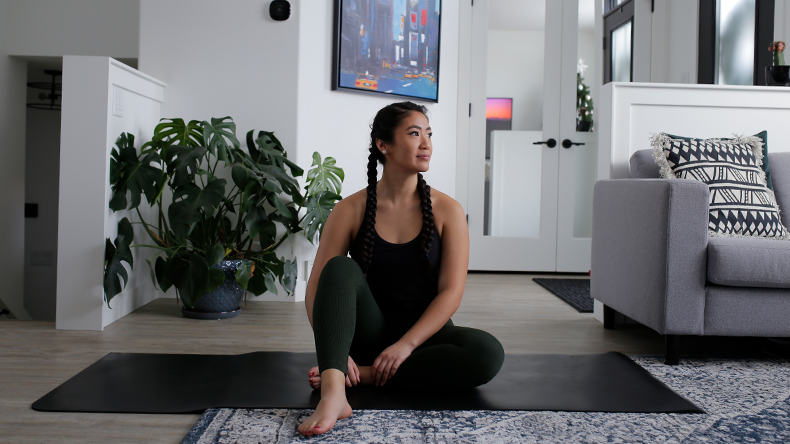 Offer—or join—yoga and fitness classes over Facebook Live
SaskTel customer Jillian Thiessen of Swift Current decided to start offering yoga classes over Facebook Live with her 6-year-old son as a way to connect with fellow parents and kids.

"Well, it can be a stressful time for both adults and kids alike. My son and I started to offer free online classes to introduce mindfulness and movement into the day. We enjoyed spending the time together on our mats and I thought others might as well. At first, it was just to give people a challenge and maybe help them move a bit but over time we really realized that we were doing more than that. We were, in a different way, connecting with our wider community in a meaningful way. We were staying connected and engaged with our community while in isolation," said Jillian.

FaceTime and watch the same Netflix movie
Do you ever get lonely binge-watching a new series on Netflix, or watching a movie alone? Or perhaps you like to discuss the mind-blowing moments as they're happening with someone else. If so, check out Netflix Party! Netflix Party is a browser extension that synchronizes video playback and adds group chat to your favourite Netflix shows. Or start a Netflix show simultaneously with someone, or share your screen on Zoom, and watch your favourites with one of your pals or a family member!

Have a paint night
Perhaps you're an awesome painter and you're missing the paint nights that are offered at lots of coffee shops and restaurants around the province. Get a group of friends together to host a virtual one! This is a great way to use the right side of your brain and get those creative juices flowing. You don't have to worry about creating the best piece of art—just getting paint on canvas is a therapeutic way to pass the time.

Facebook's Messenger Kids to stay connected with classmates
Perhaps you have some littles at home, and they're missing their friends and classmates while you're working from home. Messenger Kids allows you to create accounts for each of your children and control the accounts through your personal Facebook. This is a good way to allow kids to connect with each other while ensuring their safety and security online.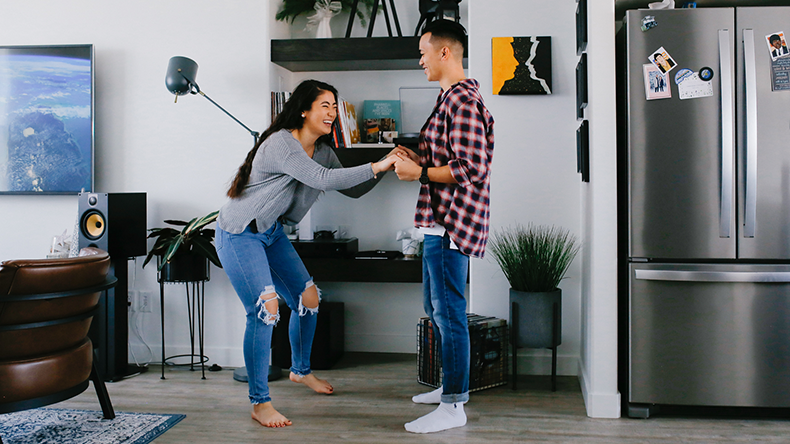 Host a dance party
Elaine Harding, a SaskTel customer from Outlook, plays country music loudly with her husband, then gets her family on Messenger video and dances for them. This is a great way to get exercise and release endorphins, as well as connect with your family with entertainment. After Elaine and her husband have finished their dance, it's someone else's turn to do the same!

Is there something special that you've been doing to connect with your friends and family online during this period of physical distancing? Let us know below in the comments!