Click here for up-to-date news on our Covid-19 response plan.

These days, life is all about adaptation. We have to adapt to a new normal and create new routines for ourselves that we never thought necessary. Luckily, even during isolation, life feels a lot less isolated thanks to technology. If you're someone who is able to work from home, we have some tips and tricks that you can adopt and use for your new routine! We're looking out for you during the Covid-19 outbreak, so you can #StaySafe and connected to your loved ones during this difficult time.
Wake up to an alarm every day
The most important part of starting a new routine is to make sure you wake up at the same time every day. If the sound of your smartphone's built-in alarm sounds are enough to make you want to go crazy, then consider using your SaskTel Internet to your advantage: get a Google Home or Amazon Echo device, connect it to WiFi lights, and have the device wake you up slowly. You can set it to gradually turn your lights on and to play your favourite news channel or music. Gone are the days of loud beeps to wake you up!
Get out of your pyjamas in case you have a surprise video call
The new normal includes video calls. Whether you're catching up with old friends, your family or you're joining numerous work conference calls throughout the day, you want to make sure you're always looking presentable in case you get caught by surprise. So change out of your pyjamas into something more professional, comb your hair, and brush your teeth. Don't be afraid to answer your video calls! Sometimes, getting ready in the morning helps to make things feel a little bit more normal during these abnormal times.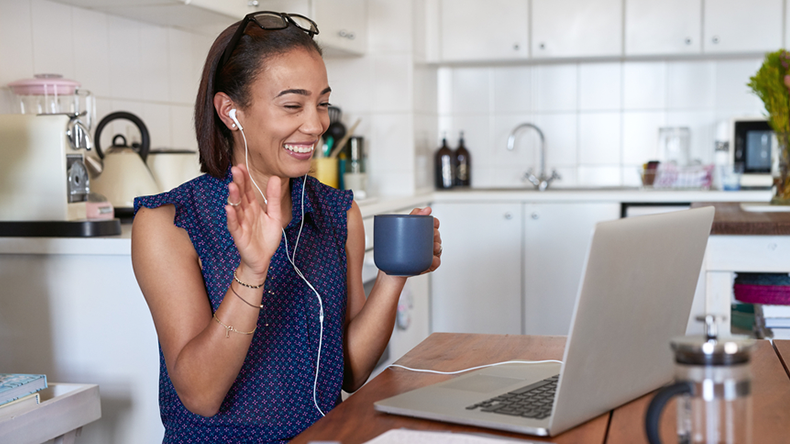 Take a maxTV break at lunch!
Taking breaks is really important for productivity. Make sure you take a lunch break to fuel your mind and body and step away from your computer. Lunch hour is a great time to catch up on the daily news. To make sure you can stay informed, we're providing residential maxTV and maxTV Stream customers with free previews of over 50 news and entertainment channels right now.
Go for a walk and take photos of things that inspire you
It's important to go outside and get fresh air throughout the day, though it's important to observe safe physical distances away from other people, and it's especially important to avoid crowded areas. The next time you go for a quick walk to break up your day, bring your smartphone and shoot photos of textures and objects that you find inspiring through contemplative photography. This style of photography is inspired by The Miksang Institute. Taking a creative break outside will help you clear your head and allow you to work better when you return to your computer from your break.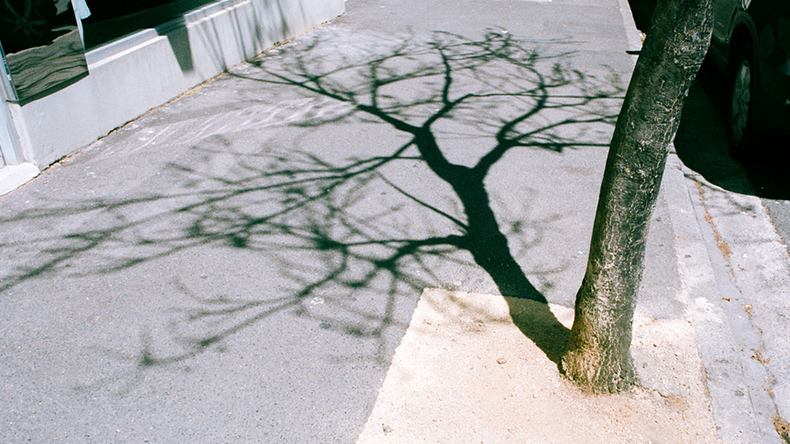 Video chat your family and friends at night
Stay connected to your friends and family at night by planning video chats. Whether you're using FaceTime, Skype, Zoom, or playing Houseparty, using technology to keep in touch during the Covid-19 pandemic is a great way to curb any loneliness that you might feel. Right now, we're especially committed to ensuring our customers have access to the communication services they need during this difficult time—that's why we offer unlimited internet and we're waiving all data overages until April 30, 2020.
Sing (and dance!) it out with Stingray Karaoke
If you're looking for a great way to keep the family entertained and have some fun while you're at home, then look no further than Stingray Karaoke on maxTV. Stingray Karaoke is on free preview until April 30th! The karaoke channel will give you hours of entertainment. Live alone? You can just sing that much louder without annoying anyone!
There are so many ways to stay connected during this period of physical isolation. While it's definitely a lonely time, don't be afraid to reach out to family and friends and get creative with the ways that you see everyone. We're quickly adapting to our new lifestyle, and staying connected through technology will help us to get through this together.