"Growing up I didn't have a lot of role models – especially women role models. So I had to go through a lot of life lessons on my own. I didn't really get taught the values and morals to life, except through sports. So sports kind of helped shape who I was," says Kayla, Co-Founder of Newo Wellness.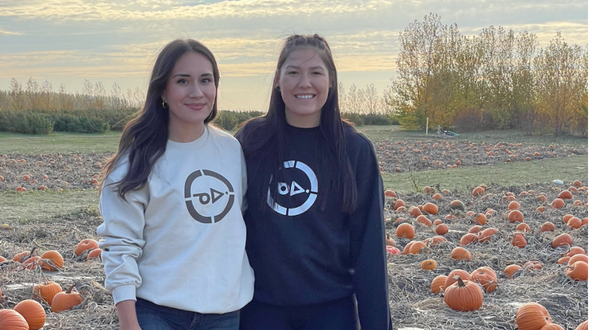 Co-Founders Shayna, from Kinistin Saulteaux First Nation, and Kayla, from Ahtahkakoop Cree First Nation, look to provide Indigenous youth with the tools and teachings they wish they had when they were growing up. Their experience and passion working with youth in education and sport was what led them to start Newo Wellness (@newowellness), a way for them to give back to their community by sharing their knowledge and mindset around movement and wellness.

"By understanding that movement is medicine, we encourage others to find movement that nourishes all aspects of self and promotes joy."

Newo Wellness supports others in nourishing all aspects of self by balancing their own personal Medicine Wheels. The Medicine Wheel is an Indigenous teaching tool used to represent different values, stories, and beliefs. The circular shape is divided into four quadrants with each representing a variety of different attributes.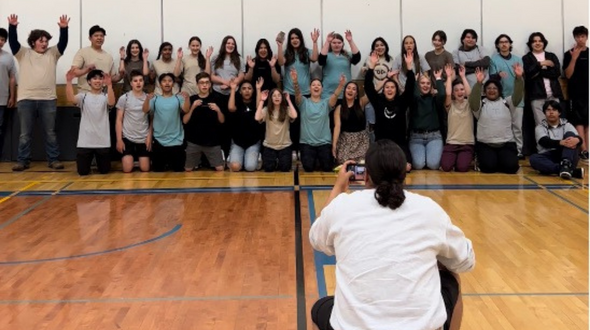 The quadrant Newo Wellness focuses on represents the four aspects of self: the physical, the mental, the emotional, and the spiritual. Each of these must be in balance for us to remain healthy and happy individuals. This mindset has been helpful for individuals to work towards their goals in a way that is centered on self-love and self-compassion.

"It's incredible seeing the self esteem and confidence grow in these young girls after just one day in our workshop."

Shayna says, "The balancing piece of the Medicine Wheel is a self-reflection guide. Where am I spending all my time? What's being put on the back burner? This is how we try to maintain that balance because each component is equally as important."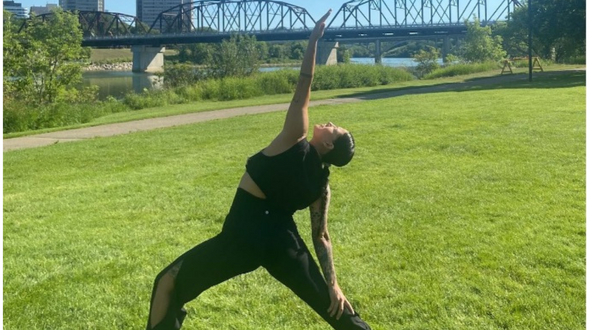 Having a reliable network with SaskTel has played a crucial role in allowing Shayna and Kayla to build their online presence and connect with their community. Their devices allow them to use Trainerize, an app for sharing workout programs and communicating with individuals who partake in their challenge.

It's important to Shayna and Kayla that through their programming, individuals in attendance walk away with tangible steps to care for themselves in all areas. Newo Wellness offers Women's Wellness Workshops, Holistic Wellness Challenges, Yoga, Youth Camps, and Girls' Group Programs. They even have an apparel line (@newowellness.apparel). In early 2023, they will also be offering group programs for young males.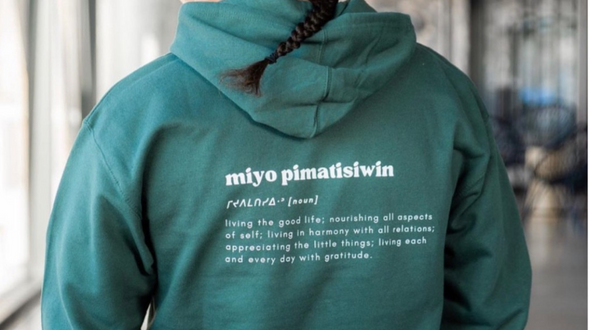 Photo by DillyBat Productions

If you're interested in trying out their holistic approach to wellness, they are offering a Fall into Fitness Holistic Challenge set to begin in early September. You can visit their website to sign up!