Hunting for Easter eggs is a quintessential activity this time of year. If you're a gamer, though, what that hunt entails can mean something entirely different.
To help you on your hunt, SaskTel not only has the streaming speed you need to explore every nook and cranny with ease, but we've also collected a basketful of some of the most famous (and entertaining) Easter Eggs to get you started. Happy Easter!
Adventure – The Original Easter Egg
If you've heard of the first video game Easter Egg, there's a good chance it's from the movie (or book) Ready Player One. Back in 1979, game developers often weren't credited for their work. But Adventure developer Warren Robinett found a way to put his name in the game (and the history books) with this hidden gem.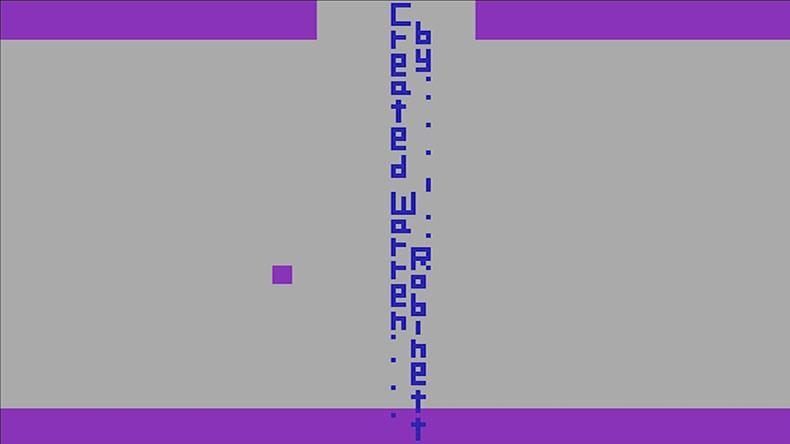 Assassin's Creed 3 – Jive Turkey [ESRB-M]
Take a breather from helping George Washington free America from the Redcoats and make a new friend, too. Find a turkey at the homestead, feed it, then enter the classic Konami Code (up, up, down, down, left, right, left, right, B, A) and your turkey friend will get an assassin hood just like yours!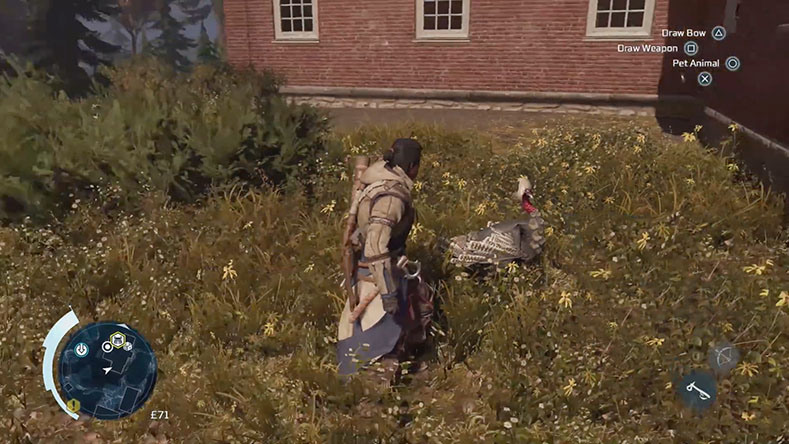 Call of Duty: Black Ops 2 – Atari Action [ESRB-M]
The best mannequin is a headless one. At least in Black Ops 2's Nuketown 2025 map it is. Knock the heads off all the mannequins within 90 seconds and head to the big screen in the middle of the map where you'll be able to play some old-school Atari 2600 games.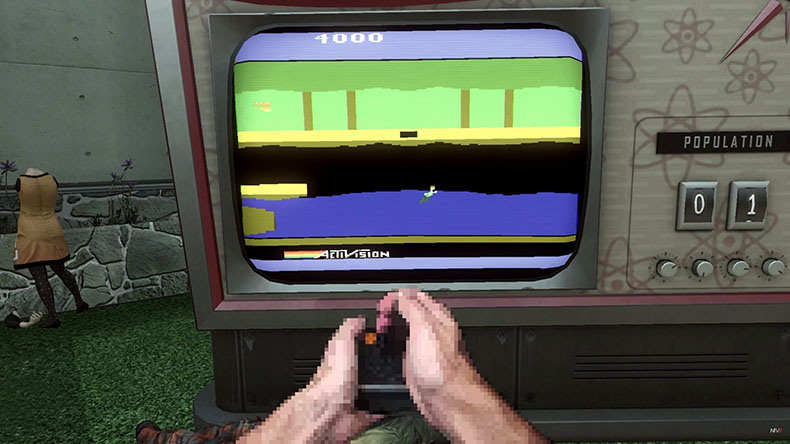 Borderlands 2 – What Does it Mean?! [ESRB-M]
Nothing brings on tears of joyful, existential confusion like a double rainbow. Fall down the ledge near Hyperion base and you'll land next to a tent. Look at the horizon and bask in the majesty as either Handsome Jack or Claptrap recites the lines from the classic internet gem.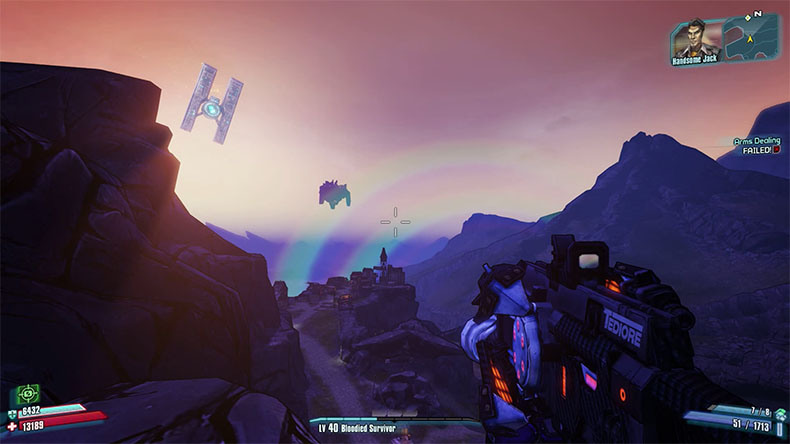 Crysis 2 – Party Down [ESRB-M]
Take a break from the action and get your groove on. In the Dead Man Walking level, after hopping a few velvet ropes and flipping a few switches, an elevator door will slide open to reveal the flashing lights, colourful fog and sick dance moves of a disco party, complete with mirrored ball.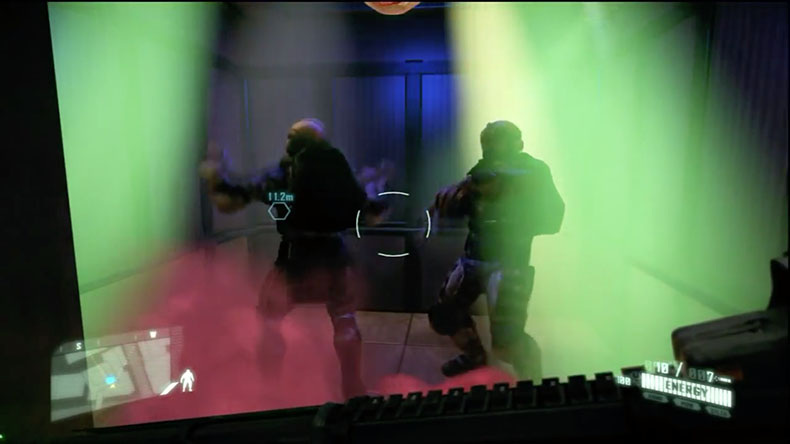 Diablo 2 – What's Your Beef? [ESRB-M]
What started as a rumoured Easter Egg for the first Diablo game was made real in its sequel. Jump through the portal to the infamous Cow Level and you'll be accosted by a herd of sarcastically mooing, axe-wielding bovines. As a side note, Diablo 3 carried on this tradition with its Whimsyshire level.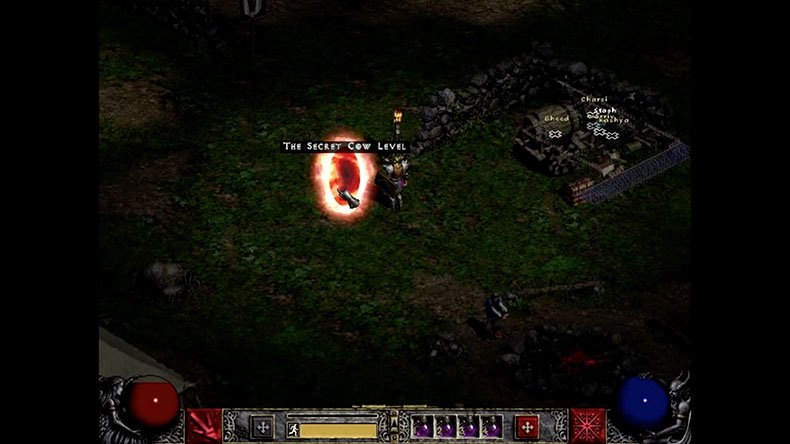 Fallout: New Vegas – Fridge Fedora [ESRB-M]
In the alternate future of Fallout, Indiana Jones' flight in the fridge from Kingdom of the Crystal Skull obviously didn't turn out as well for the whip-wielding adventurer. Inside a fridge hidden in out in the wasteland you'll find a skeleton, complete with trademark brown fedora. Indy, no!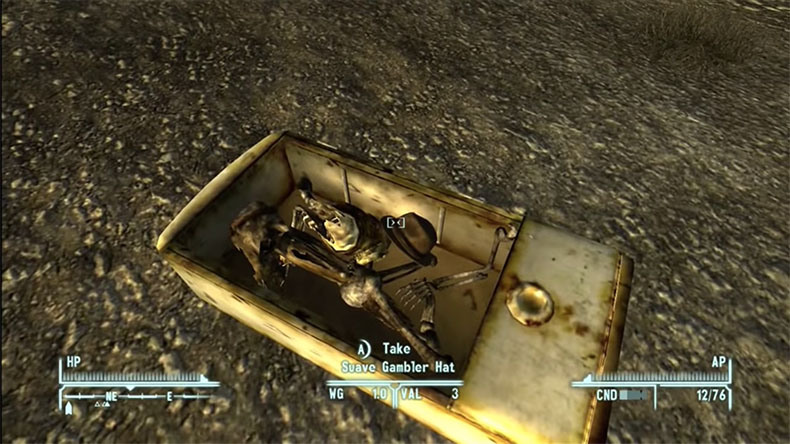 Halo 3 – Monkey People [ESRB-M]
Of all the strange creatures and terrifying monsters of the Halo universe, nothing's bound to make your blood run colder than… wait… what are those even?! These creepy human-ape monstrosities can be found in a cave on the Sierra 117 level (and a couple other places in ODST).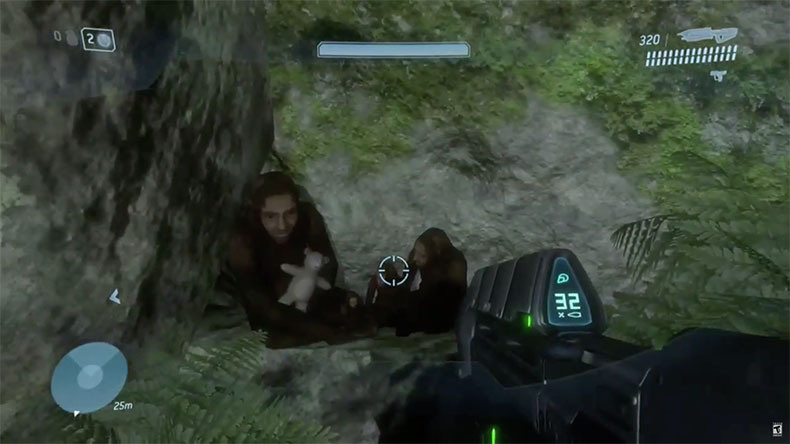 The Legend of Zelda: A Link to the Past – Just Between Us [ESRB-T]
If you played A Link to the Past, there's a good chance you came across a secret room belonging to someone named Chris Houlihan. But who is that? Turns out in 1990, Nintendo held a contest where the randomly selected winner would appear in the next Zelda game. Guess who won?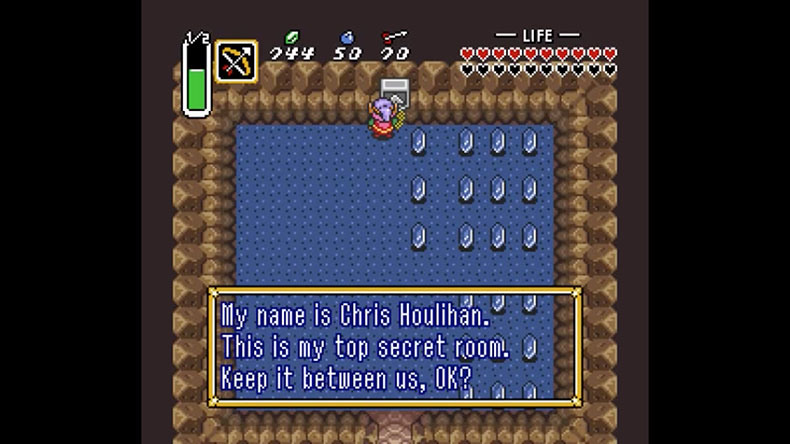 King's Quest IV – "Beam Me" [ESRB-E10+]
Ever wondered what the digital versions of the development team for KQIV looked like? No? Well, you can find out anyway. In the AGI version, type "BEAM ME" outside of the prison cell after defeating Lolotte and you'll be transported to an orbiting spaceship for a meet and greet.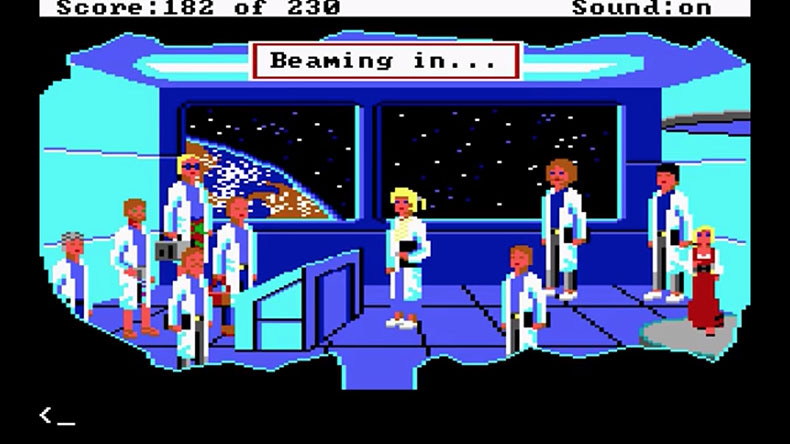 Batman: Arkham Asylum – Not in the Blueprints [ESRB-T]
You know you've hidden your Easter Egg well when the game developers have to be the ones to share it. Hidden behind the wall in the warden's office is a secret room with blueprints to a city-sized expansion of Arkham Asylum (a teaser for the game's sequel, Arkham City).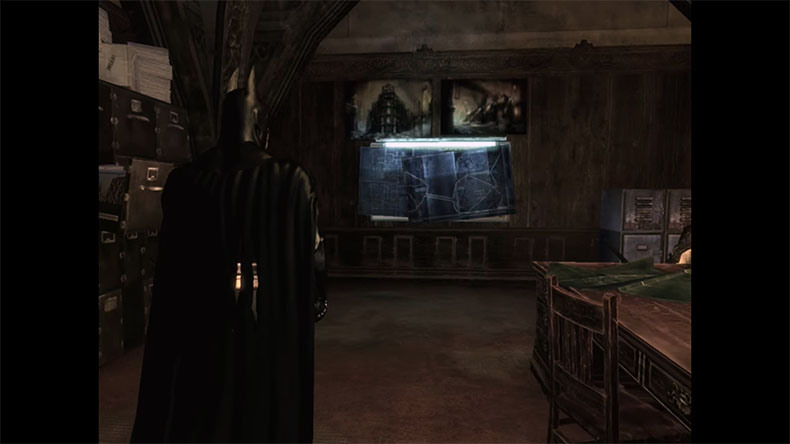 NBA Jam: Tournament Edition – Secret Ballers [ESRB-E]
Ever looked at Bill and Hilary Clinton and thought, "I bet they're good at basketball"? Wonder no more. The SNES version of this arcade classic has a handful of cheat codes built in that let you play as everyone from the Clintons, to the Fresh Prince, to the maybe-not-as-fresh Prince, Charles.
Witcher 3: Wild Hunt – Tyrion Lannister [ESRB-M]
There are plenty of similarities between the worlds of the Witcher and that of Game of Thrones. Apparently, not only are sky cells a thing in both places, but a certain scar-faced dwarf has inhabited a cell in both. One important difference, though, is whether or not he made it out alive.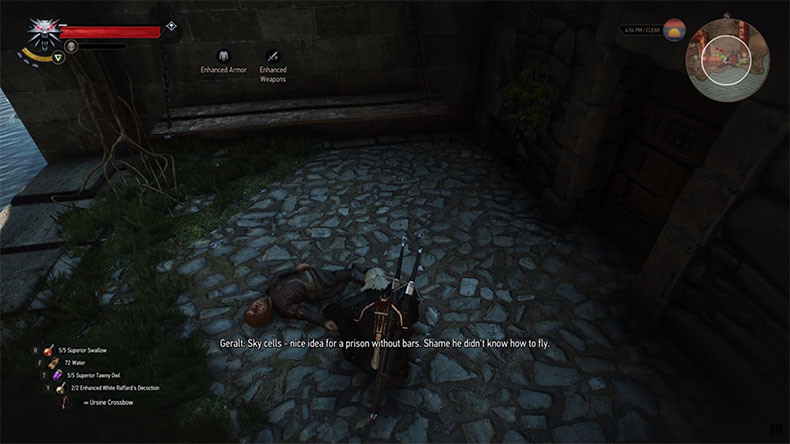 Uncharted 2 – Marco Polo [ESRB-T]
Chasing forbidden treasure and hanging from cliffs by your fingertips is tiring work. Let Drake and Chloe take a load off in the Hotel Shangri-La pool and enjoy a quick round of everyone's favourite aquatic hide-and-seek game, Marco Polo. We see what you did there, Naughty Dog.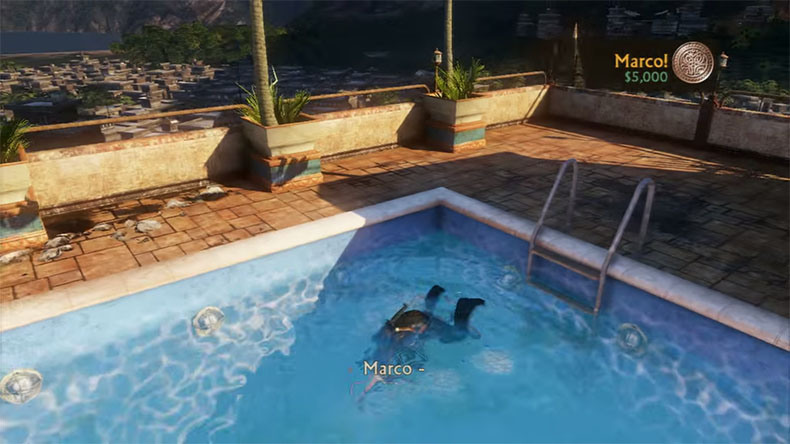 Grand Theft Auto: San Andreas – No Easter Egger Here [ESRB-M]
If you were savvy enough to jetpack your way to the top of the Gant Bridge in San Andreas, the friendly developers of GTA have rewarded your exploratory efforts with maybe the most self-aware Easter Egg of all time. Touché, Rockstar. Touché.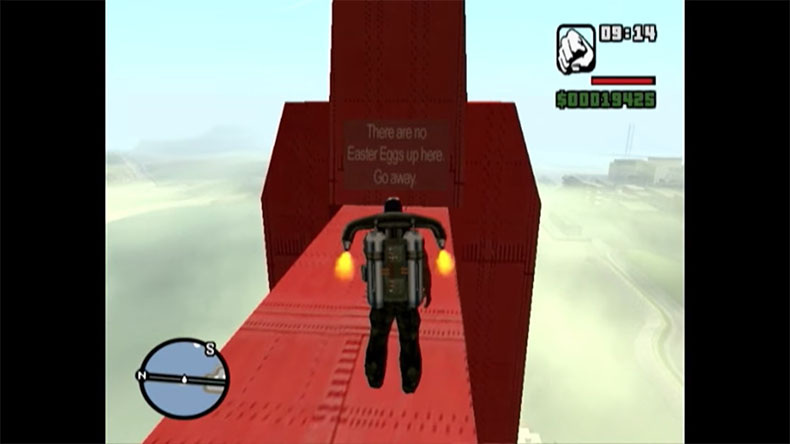 This little selection of Easter Eggs might be enough to line the bottom of your basket, but it barely scratches the surface of all the brilliant and bizarre tidbits hidden across gaming history. Chances are you've come across a few favourite gems of your own. Have you found any of these yourself? What're some of the craziest, funniest or most unexpected Easter Eggs we missed? Let us know in the comments!
Want to explore further faster? Pair your PC or favourite console with the speed and power of SaskTel infiNET and you'll never be left in the dust on your hunt for the next big find.