Christmas season is here, and thanks to the age of streaming content, there are tons of people teaching us interesting ways to cook, making our meals more creative than ever before. From using a sous-vide cooker that you can connect to your SaskTel In-home Wi-Fi and monitor from your SaskTel smartphone, to spatchcocking a turkey, there are countless innovative ways to let your Christmas dinner shine. Keep reading for some untraditional ways to spice up your Christmas meal this holiday season...
Carve your turkey before you cook it
Most of us are so used to putting the entire bird in the oven, but have you ever thought about cutting it into pieces before you cook it? In this episode of Bon Appetit's series 'Making Perfect,' professional chefs Brad Leone and Andy Baraghani try different methods of cooking a turkey until they cook the perfect one. They try all the different methods so you don't have to—from dry brine vs. wet brine, to roasting vs. smoking vs. deep-frying—they ensure that everyone seated at the holiday table has a juicy and flavourful turkey to eat.
Sous-vide your turkey for the perfect bird every time
If you're looking for a melt-in-your-mouth way to cook a turkey, then look no further than the sous-vide method. Sous-vide, which translates to 'under vacuum' in French, is a low-temperature, long-time method of cooking. You simply place all your ingredients in a bag, vacuum seal it, and put it under precise temperature-controlled water for a long time. The water never gets hotter than the food's ideal serving temperature, which means that the food can neither undercook nor overcook—it's simply cooked to perfection every time.
Sous-vide cooking is perfect for those who live busy lifestyles. It's a hands-off method to cooking, and you simply set it and forget it—checking in when you want to from your SaskTel smartphone, using your SaskTel In-home Wi‑Fi. While it's cooking, you're free to run any last-minute errands (like buying a Christmas gift for a relative you forgot about!) or to set a beautiful table in preparation for the large family gathering you're about to host. Don't forget to turn the music on full-blast and have yourself a little dance party while you're prepping! Stingray Music on maxTV has all the options so you don't have to think about it—you can just dance.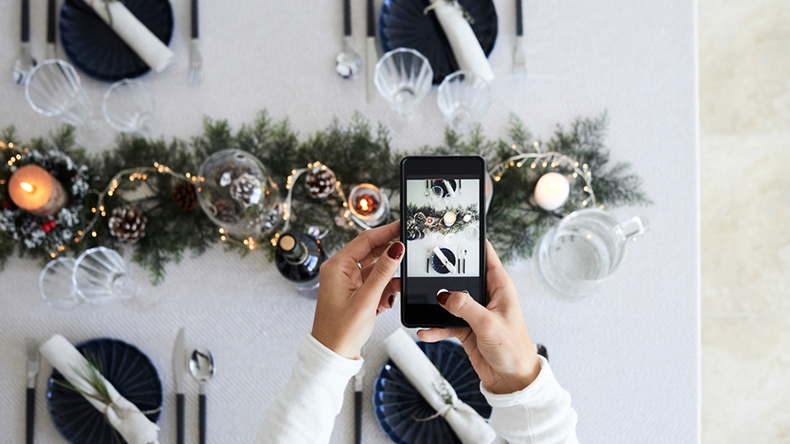 The important thing to note when using the sous-vide method for your turkey is that you have to separate the meat before you cook it… this is because the white meat and the dark meat need to be cooked at different temperatures. The result you'll get will be absolutely mouthwatering… but the presentation won't necessarily be beautiful! In order to get your turkey beautifully golden, you'll want to broil it afterward to get that golden hue and crispy skin.
Learn to spatchcock your turkey
To spatchcock (or butterfly) a turkey is to remove the backbone from it, allowing you to flatten it and cut the cooking time in half. It also allows the bird to cook more evenly, giving you a juicier, more delicious turkey. Spatchcocking is a technique that all home cooks should learn—especially poultry lovers. It allows the legs to cook to a safe temperature without overcooking the breast, so you avoid having a dry turkey that requires lots of gravy for consumption!
To get the best result, dry brine your turkey to give it a beautiful golden crisp skin and extra-juicy meat, and baste it often with butter while cooking because butter makes everything better, right? This is definitely the most photogenic and Instagrammable version of all the untraditional ways to cook a turkey this season.
Get a Smart Thermometer
You can't serve a turkey without first checking its internal temperature. Take the guessing out of it and get a Loki Smart WiFi Meat Thermometer. With this thermometer, you'll be able to download an app to your SaskTel smartphone, choose the food you're cooking from a large list of options, and simply set it and forget it. The app will send you notifications to let you know your meat's progress. Talk about hands-off!
If you're really dreaming big, add a smart range and oven to your wish list for next year. These ovens let you set the temperature straight from your SaskTel smartphone, so you can preheat the oven from the grocery store.
Make some vegan options for your guests that don't eat meat
This festive nut roast is made with aromatic spices that pack all the flavour of a Christmas dinner, without making a tofurkey. It's full of protein and loads of veggies, and it will have your guests reaching for more.
Instead of having to make numerous options for everyone at the table, make this vegan stuffing for everyone to enjoy… we promise that none of the meat-lovers will even know the difference! To wrap up the meal, every Christmas dinner needs a pumpkin pie. This vegan pumpkin pie is a mouth-watering rendition of the holiday classic.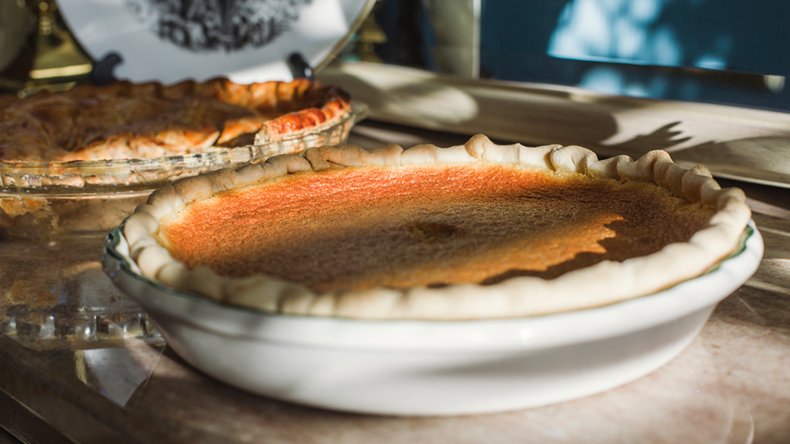 What are some untraditional cooking techniques that you use? Let us know below in the comments.