There's something beautifully nostalgic about watching Christmas movies. You know the kind: someone goes home to their small town after years of living in the big city and runs into their high school sweetheart at the bookstore and they fall deeply in love. While they tend to be a tad far-fetched, they're sprinkled with glimmers of hope that their plots could actually happen in real life, and that makes them magical. They're one of the best escapes during the holiday season.
But when you're with a crowd, like your family or a close group of friends, then sometimes movies aren't the ideal way to pass the time. Lots of occasions call for Christmas music playing in the background, giving you the opportunity to visit with each other. Or if you need to liven up the party a little bit, then Stingray's holiday karaoke might be exactly what you need this season.
Here is a guide to the best holiday-focused entertainment that's available through maxTV this season—they will soon become part of your family's Christmas traditions!
Super Channel Heart & Home
Super Channel Heart & Home, available on maxTV channel 211 (SD) and 511 (HD) and maxTV Stream channel 211 (HD), has over 100 Christmas features with new movie premieres every week from November 1 to January 7.
If Christmas love stories and cooking shows are what you love to watch, then stay tuned for Christmas Recipe for Romance, premiering on Friday, November 29 at 7 pm and replaying throughout the holiday season. In this romantic holiday movie, the owner of an inn enters a cooking contest in order to raise money to renovate her business. She enlists the help of a professional chef to help her in the kitchen, and they soon fall in love.
If you're a softie for puppies in movies, then you won't want to miss A Very Corgi Christmas. In this love story, Lauren, a self-described workaholic mom, runs into a young dad, Ben, who has Lauren help him hide a Corgi puppy for his daughter's Christmas present. It doesn't take long for Lauren to learn that life is about much more than finding life's next big promotion at work.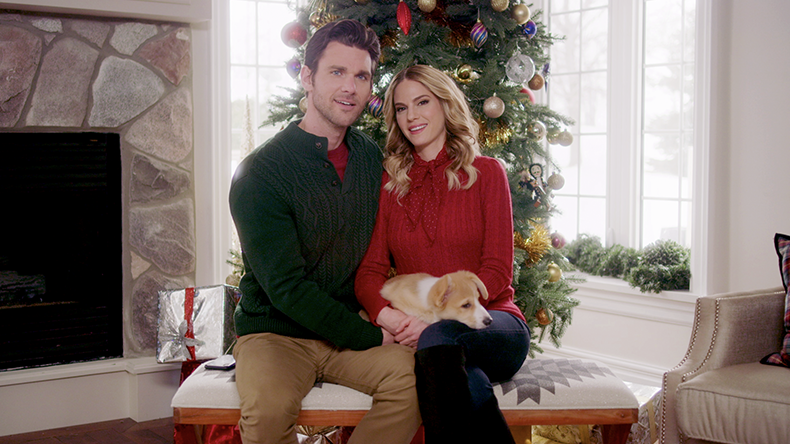 Crave
Sometimes, it doesn't feel like Christmas until you've watched your all-time favourite Christmas movies. Crave has you covered from new-age classics like Dr. Seuss' The Grinch to classics like Love Actually, Home Alone, Die Hard, and Miracle on 34th Street —to fill your Christmas movie cravings this season. If you're looking for a good laugh, check out Letterkenny: Three Wise Men to see your favourite small-town hicks throw a Christmas party.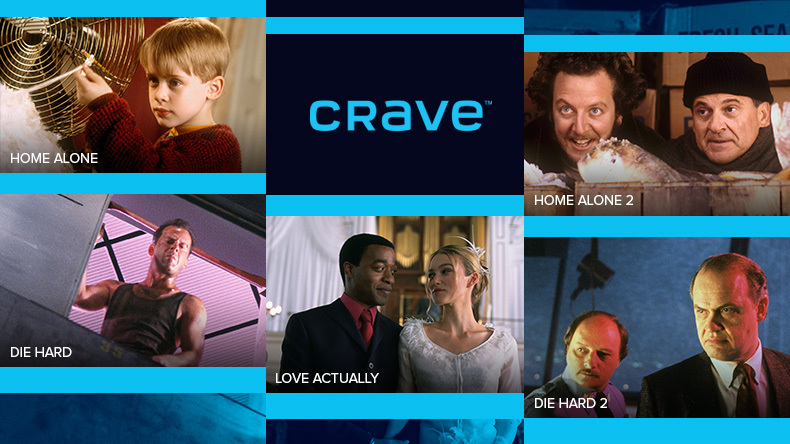 maxTV On Demand
maxTV On Demand is home to an ever-changing menu of over 2,000 movies, and on November 26, they're about to get a lot more festive. For some people, Christmas isn't Christmas until it's Christmas with the Griswolds, and for that, maxTV On Demand has you covered with the John Hughes classic, National Lampoon's Christmas Vacation, starring Chevy Chase.
For others, the holiday season doesn't start until they watch the 1965 animated television special, A Charlie Brown Christmas, which may be the most famous holiday special of all time.
But you know those lazy, blizzardy Sundays where you just want to curl up on the couch with your loved ones to binge-watch a series of funny movies that will have you laughing all day long? Good news: we've got you covered with Tim Allen's The Santa Clause series, available all season On Demand.

W Network
W Network, available on maxTV channel 100 (SD) and 400 (HD) and maxTV Stream channel 100 (HD) airs the much-anticipated Hallmark Channel's Countdown to Christmas from November 1st to January 1st. Download the 2019 Countdown to Christmas Movie Premiere Checklist, pour a glass of homemade eggnog, and get festive with all the amazing movies to watch this holiday season with your favourite people!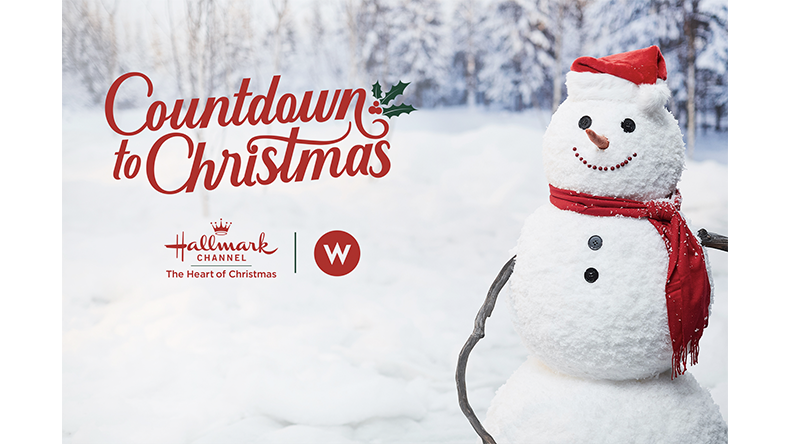 Christmas movies are often addicting for the music, and W Network has plenty of music-themed movies in their lineup this season.
Christmas at Graceland: Home for the Holidays, premiering Saturday, November 23rd at 9pm (starring Adrian Grenier and Kaitlin Doubleday) is a sequel to last year's Christmas at Graceland, which starred Kellie Pickler. This sequel follows a world traveler who decides to move home for the holidays to start nannying for a wealthy widower. They find themselves both learning a lot from one another, especially while they organize a fundraiser at Graceland, and eventually fall in love. You won't want to miss this one!
A Christmas Duet, premiering Friday, November 29th at 8pm (starring Chaley Rose and Rome Flynn) is about a music duo Averie and Jesse, who had a hit Christmas song years ago, then went their separate ways. Fate eventually finds them back together again, and they wonder if the magic of Christmas can help reunite them.

Stingray Music
If the music-focused movies from W Network has you itching for more holiday-focused music, then look no further than Stingray Music. Holiday music is available November 15 to January 6 on maxTV channels 798 and 799. This is the perfect way to make your home festive during the holiday season, without having to spend the time creating your own playlist. Whether you have your TV playing all your holiday favourites while you're tidying before your guests arrive, or you're looking for the perfect playlist to have on during dinner, Stingray Music's special programming of holiday favourites will soon become your go-to channel for musical entertainment. At home or on the go, enjoy over 100 specially curated channels for the Holiday all year long through the Stingray Music Mobile app. Free with your SaskTel TV subscription.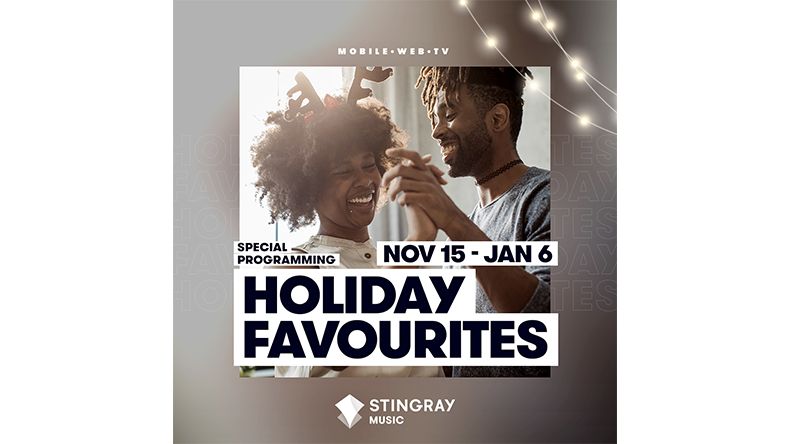 If you're looking for a great way to spice up your next party, then look no further than Stingray Karaoke! We're positive it will become a holiday favourite in your home. Gather a great group of people, and belt out all your favourite tunes together. Whether you're singing holiday classics, classic rock, or pop classics, Stingray Karaoke will soon become a must-have at all your gatherings.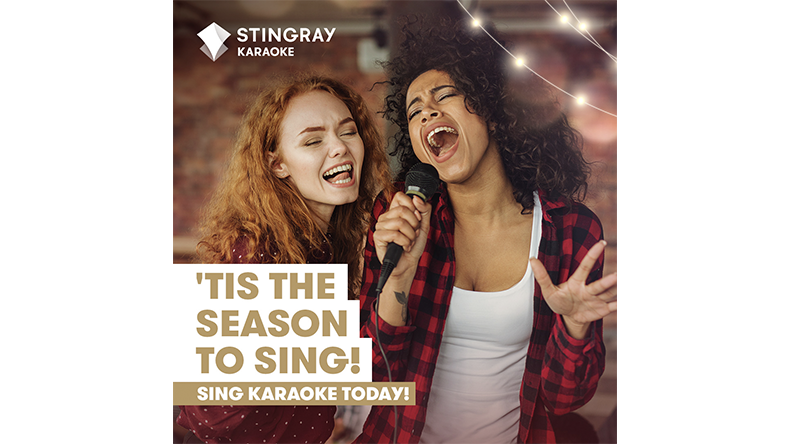 What are some of your favourite holiday traditions, and what new holiday helpers are you going to try this year? Let us know below in the comments!