Working from home and spending so much time on your devices could have you feeling a bit stagnant. We're hoping to spread some inspiration to get you started in this new year on the right foot. We've created a list of ways to help you find joy in your on and offline life.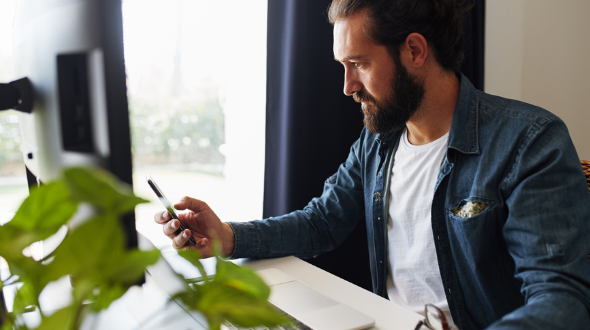 Digital Self Care
There is no denying that technology has helped the world continue to function during the pandemic. Staying connected with SaskTel In-Home Wi-Fi has made the transition an easier one. Within an instant, many of you went from a buzzing office to working from home. Although the many days of sweatpants have their benefits, spending copious amounts of time on technology can be draining. Even after stepping away from your work at the end of the day, it's easy to want to check out what's new on social platforms or turn on some mindless television. These may be great ways to retreat after a hard day's work, but can also continue to feel draining. Here are some ways to enjoy your digital time without it leaving you exhausted.
Decluttering isn't only for your overpacked closet. Take some time to go through your devices and delete/archive anything unnecessary. Maybe that's a blurry photo or an app you never use. Organized devices will feel like a breath of fresh air.
How easy is it to find yourself wasting an entire hour (or more) on a social platform and forgetting why you logged on in the first place? Try setting time limits on apps (some devices have this functionality built in). You'll find your time on your devices more meaningful and less of an aimless activity.
The fundamentals of using your time wisely start with making a plan. There are many apps available that can help you do just that. Keep track of goals for the week, activities you take part in, and appointments with Google Calendar.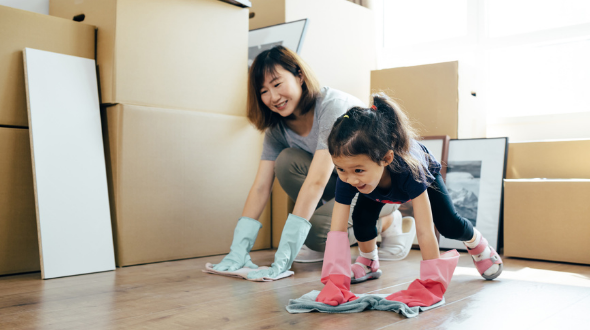 Making Your Home Your Oasis
You've spent more time at home this past year than ever before. Why not make the place you spend all your time your favourite place to be? Now that doesn't mean you need to go and redecorate your entire home, (although if you are feeling it, we say go for it); it could be as simple as dedicating some time to give your house a good clean.
Did you know something as simple as effective lighting can make all the difference? Waking up in the dark and ending your work day in the dark can be taxing. Try incorporating smart lights into your home for basically automated good vibes. Have different lighting in your home set on timers (and dimmers) so there's always a feeling of comfort and brightness. Many of these lights can be controlled from your SaskTel device, making it all the more convenient.
Nothing feels better to kick off a new year than a deep clean of your home. After taking down holiday decor, give your home some much needed love by doing all those cleaning tasks you've possibly avoided (i.e. scrubbing baseboards and dusting off the top of that tall bookcase). While you're at it, what better time to go through your closets and drawers and purge what no longer brings you happiness. Give your unwanted goods a new home by donating or selling your purged items.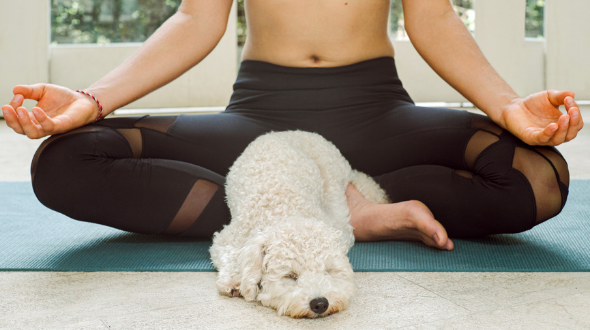 Wellness as a Priority
When you are not feeling motivated, it's easy to put your health and wellness on the back burner. But physical and mental health are of leading importance when it comes to a positive attitude. These are a few ways we suggest integrating a better wellness plan into your life.
Meditating is one of the leading ways to manage your stress. And best of all, it doesn't take much time. By dedicating 10 minutes a day to quiet meditation, you are helping your body immensely. Now, if you're not sure where to start when it comes to meditating, we recommend trying out a guided meditation through an app you can download to one of your devices. Calm is a great example and includes different meditation programs including a 30-day starter to help you get into the groove.
Going to your favourite local fitness studio or even the gym is not as simple as it used to be. The good news, working out from the comfort of your home is now more easy than ever. If you don't feel motivated to create a workout plan for yourself, we recommend checking out what your local fitness studios have to offer. Many studios now offer digital classes, some of which are live and some that are pre-recorded. To get started, check out our latest blog on Virtual Fitness Classes.
Taking care of your wellness can be as simple as escaping to the outdoors. Get outside for the day and enjoy ice skating at your favourite local rink, escape the city for some snowshoeing or take the whole family on a tobogganing adventure at one of your local hills. A day of fresh air and exercise is sure to leave you feeling refreshed.
A healthy lifestyle also includes healthy food that will properly nourish your body. Create a well thought out list of groceries and order online. If you need inspiration on what to cook up, try opting for a local meal kit delivery (all the groceries and the recipe to make a meal). Curbside pickup or delivery are both available from many food providers. You are not only avoiding the bustle of the grocery store, you also can't get as easily distracted by foods you don't need.

Did we miss anything? Let us know ways you plan on bringing joy to your life this new year.