Starting off 2021 on the right foot means setting some solid intentions for the year ahead. Whether you believe in setting resolutions or not, the start of a new year is always an opportune time to put your health and wellness at the forefront of your priorities.
Now we know the start of 2021 doesn't look like typical years past. You might not be feeling so eager to head out to a fitness facility but would rather look for options to do at home. Whether you have a gym set up in your basement or have no equipment at all, there are plenty of options out there to get you on the path to a healthier lifestyle.
We've rounded up a list of fitness studios across Saskatchewan that are offering their classes to you, virtually. From yoga to kickboxing, there's something out there for every level of fitness enthusiast. But before you get started, it's important to keep in mind a solid WiFi connection. With SaskTel's Optimum In-home WiFi, you have the luxury to workout anywhere in your home with a stable connection. For current SaskTel customers, December 17, 2020 to January 11, 2021 SaskTel is waiving all data overages and for unlimited users, pulling back on data throttling. No matter where your workout takes you, you can rely on your SaskTel connection.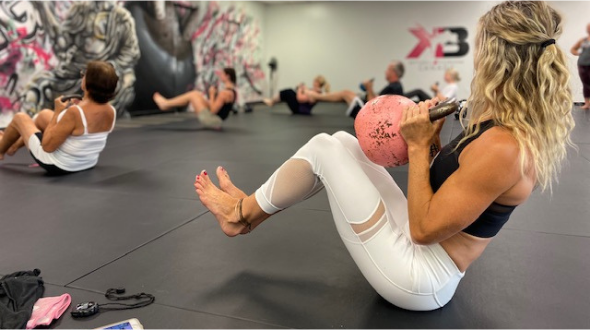 Kettlebell Kickboxing Canada
If you're looking for a workout that works the entire body, Kettlebell Kickboxing Canada's classes could be the perfect fit for you. Kettlebell Kickboxing Canada pride themselves on offering virtual classes with a studio feel. They have over 35 LIVE streamed classes available. New to this type of workout? They also offer two different classes to help get you started including Kettlebell101, which gives you a tutorial on each exercise, as well as a six-week beginner program that is taught directly to you. For more information, visit their website here.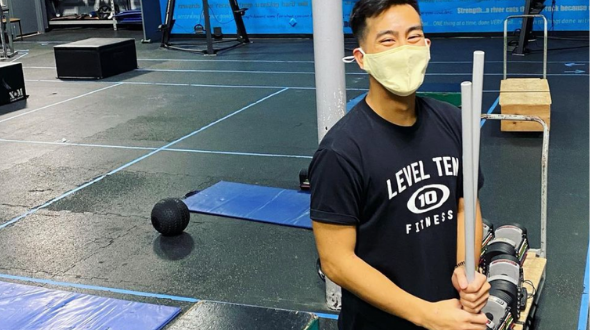 Level 10 Fitness
Located in Regina, Level 10 Fitness offers fitness and training that provides a comprehensive, expert support to a full spectrum of clients. Now they've taken their 13-plus years of training and brought it to the virtual world where they offer a wide range of classes from private to semi-private to team training. Their staff of experts are there to help you achieve your goals and feel your ultimate best. For more information on classes, visit them here.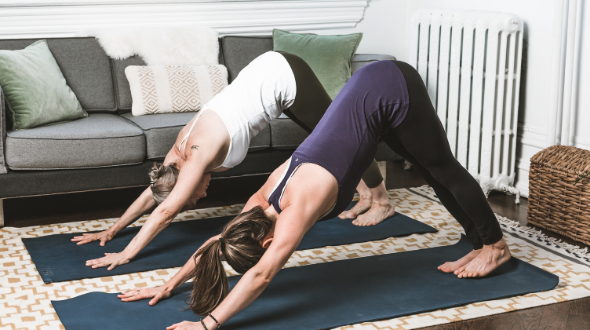 Modo Yoga
Doing yoga from the comfort of your home has never been easier. Saskatoon-based yoga studio, Moda Yoga, is proud to offer a variety of virtual classes including their hatha-style Modo series, Yin, Yoga Nidra, and several different vinyasa-style flow classes. Participants can attend the live session or be emailed a recording to practise afterwards (which allows the ultimate flexibility for schedules). For more information, visit Modo Yoga's website here.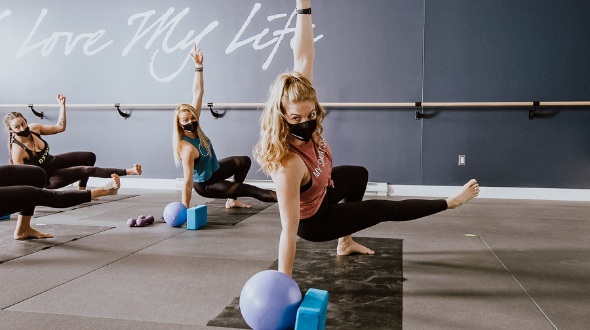 Oxygen Yoga & Fitness
For classes focused on yoga and beyond, Oxygen Yoga & Fitness offers on-demand sessions that allow people to access the physical and mindfulness benefits of their yoga and fitness classes right from their own homes. The classes are put on by some of their favourite local instructors, which gives the at-home class an in-class feel. For more information, be sure to check out their on-demand classes here.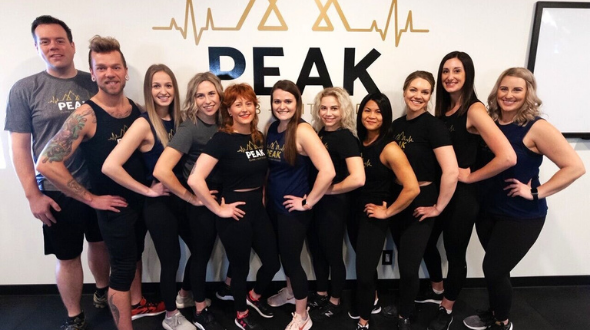 PEAK Climb + HIIT Studio
At PEAK Climb + HIIT Studio, they are strong believers in creating an inclusive workout space with different types of classes to keep you improving on your skills and, of course, never getting bored. All classes offer modifications, so you are always able to customize according to your personal preference. Their virtual class includes PEAK HIIT, HIIT Refresh, and PEAK Refresh (a yoga-inspired class). Classes are offered virtually six days per week with recordings available, just in case you miss your class time. For more information, visit their website here.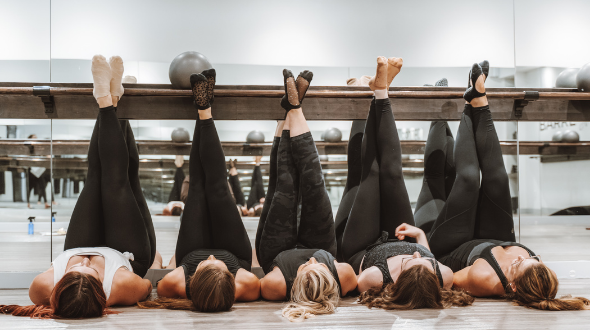 Project Barre
At the barre and beyond, Project Barre is a Regina-based barre fitness studio offering virtual classes to a worldwide audience. They are one of three studios in Canada that are also offering bounce trampoline classes (be prepared to sweat). All of their classes are offered in-studio, via their new live (stream) service, and as a curated experience on Project Barre TV.
What are some ways you plan on taking care of your health and wellness in 2021? Let us know in the comments below.