Ashlyn George of The Lost Girl's Guide to Finding the World is the go-to expert and writer on outdoor adventure activities in Saskatchewan. She shared her take on 5 of the best outdoor activities across Saskatchewan with us. Read on to find out how you can stay active this summer while being in the great outdoors.
As Canada's sunniest province, with nearly 2700 hours of sunshine a year and great network coverage around the province, it's easier than ever to get outside and stay active in Saskatchewan while staying connected to Spotify and posting photo updates on Instagram. There are tons of great activities going on in major cities but also free ways to stay fit in smaller towns and parks.
Here are five of the best outdoor activities across Saskatchewan that are free this summer.
1. The November Project in Regina
Always free, always fun. The November Project is a grassroots fitness movement (and book) that's taking over the world. What began as a dare between two out-of-shape former collegiate rowers in a Boston bar has made its way to the front of the Saskatchewan Legislative Building in Wascana Park in the Queen City. Since February 2017 - and thanks to Regina residents Amanda Siebert and Alyssa Shivak - dozens of people meet every Wednesday at 6AM sharp. For 30 minutes, this community works out together doing activities like pushups, lunges, squats and running the park trails. Everyone is welcome too, including little ones and pups!
Photo Credit: November Project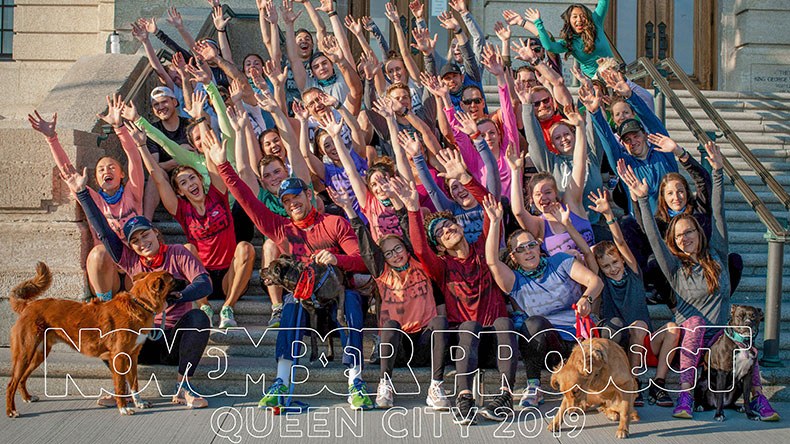 2. Guided Hikes in Cypress Hills Interprovincial Park

As an avid hiker, I love telling people the three reasons why I started hiking. First, it's budget friendly and often free. Second, if you can walk, you can do it. Third, it takes you to places you usually can't get by car which makes locations and viewpoints extra special. (Oh, and it's also good for you!)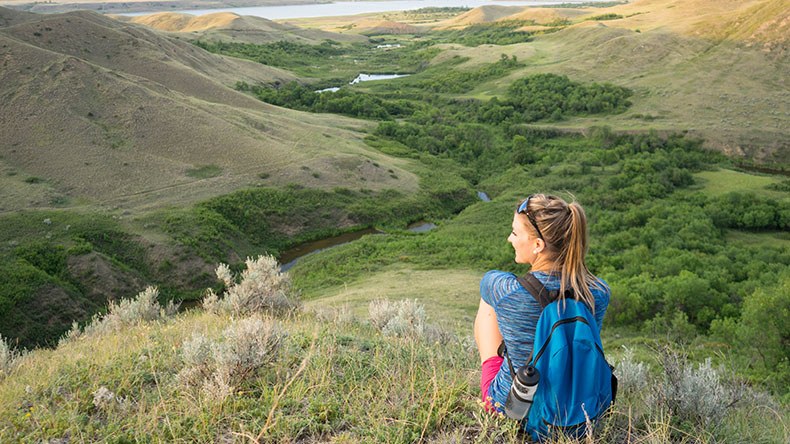 There are more than 100 amazing hiking trails across the province that range from family-friendly boardwalks to multi-day backcountry hikes. A great location to start is in Cypress Hills Interprovincial Park. Not only does The Great Trail run right through the park but there are free guided hikes offered throughout the summer months. Hikes are themed, including a full moon hike at night and a "nature's pantry" walk where a park interpreter shares some of the medicinal remedies and nutritious foods found in the Cypress Hills. Find all the details on park events and activities here. If you plan to explore the trails without a guide, find the maps you'll need here.
Bonus: Two other free activities in the park to check out include the slacklines and Spikeball at Treeosix Adventure Park.
3. Geocaches at 11,095 Locations in Saskatchewan
Geocaching is a modern-day treasure hunt. If you have a smartphone, cell service and a data package, you're all set. If your data package isn't robust enough for a day of geocaching, you can get a 6-hour data pass and use all the data you want. The free Geocaching app guides geocachers to hide-and-seek containers in locations around the world. There are 3 million geocaches globally and more than 11,000 right here in Saskatchewan.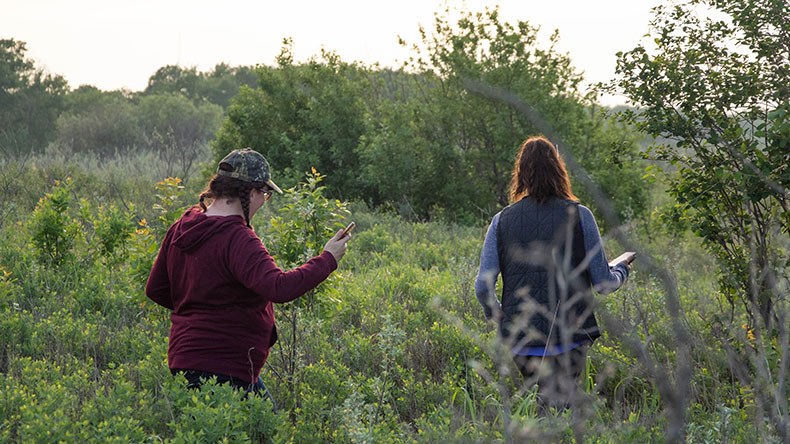 Recently, I explored the Hudson Bay area and found several of 30 geocaches hidden around the town and regional park. Part of the fun is geocaches often have creative tales or personal stories associated with them. Every time you find one, you get to add your name to the small book inside the geocache and mark it as found on the app. It's not only a great way to stay active but it's an awesome way to find beautiful locations you otherwise might not know about.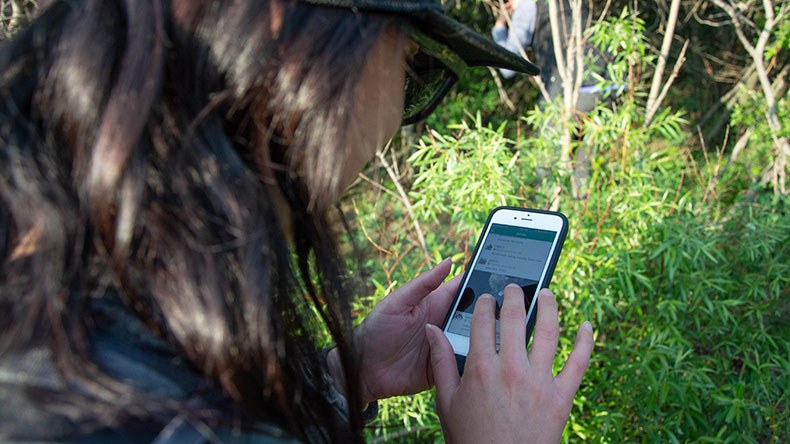 4. Fresh Air Fitness Outdoor Gym in Estevan

Fresh Air Fitness brings a gym facility into a beautiful park setting. Co-founders and community fitness leaders Debby Knight and Peggy Rohatyn launched the non-profit and free outdoor fitness area in 2017 at Woodlawn Regional Park, three kilometres south of Estevan.
The gym continues to expand every year thanks to community support and donations. Numerous equipment pieces were fabricated locally and include an elliptical, weight bench, squat rack, salmon ladder and tai chi wheel. There's an obstacle course with ropes, walls, a climbing rig and monkey bars. There's also a deck for yoga, martial arts and meditation. Best of all, the fitness area is also wheelchair and walker-accessible. To warm-up or cool down before your workout there are great walking and running trails throughout the regional park.
Photo Credit: Fresh Air Fitness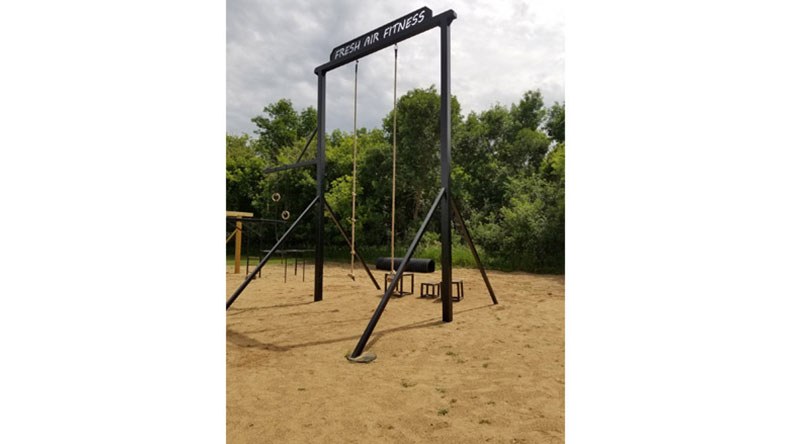 5. Running in Saskatoon

Saskatoon has a number of ongoing, free activities throughout the summer months. Residents and visitors can join in a variety of fitness classes through city parks, learn to skateboard and hit up yoga in the Bowl on the University of Saskatchewan campus every Wednesday at noon until August 29.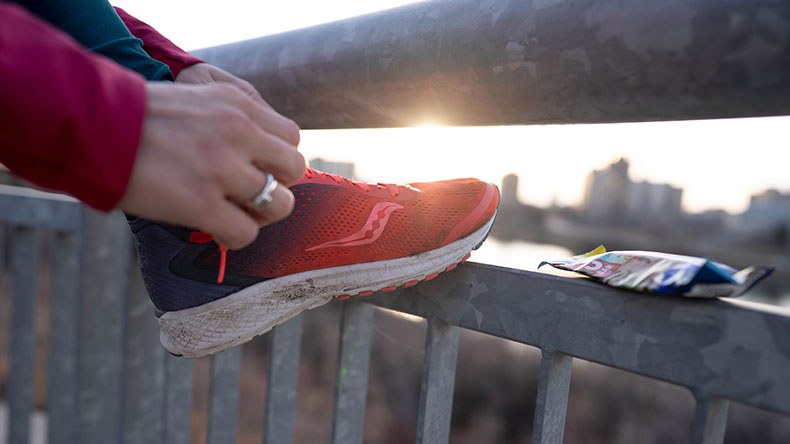 But one of the best ways to see more of Saskatoon (and my favourite way to get fit) is to run the Meewasin Valley river trails and paths around the city. All you need is a pair of runners–and a set of Bluetooth headphones to play motivating music helps too!
Running apps like Strava keep you motivated with their segments feature that track your results against others running the same route. But the most effective incentive is to join a group and go. Brainsport has three run clubs a week on Wednesday, Thursday and Saturday - free of charge. If you're new to running or a seasoned sprinter, groups are divided based on pace and ability so it's a positive place for runners of all levels.
Do you know of other free outdoor and fitness activities happening in your community? Let us know!