It's going to be a big year in gaming. The Consumer Electronics Show recently wrapped up, and with that comes a year's worth of tech releases and projections for 2020. Mobile and PC gaming will continue to dominate this year, with lots of new gadgets to elevate the experience. Here are some of the biggest gaming releases that you can anticipate this year.
Flashback: Remember when you would race the entire class to the computer lab so you could be the first one there to get one of the coveted floppy discs of Oregon Trail? Gone are the days of the giant CRT monitors, and here are the days of incredible displays.
Gaming Monitors: Samsung Odyssey series
Samsung released a new line of gaming monitors, featuring a curved display to get you in the game. These state-of-the-art monitors are designed to give you an immersive (and realistic!) experience when PC gaming— we've come a long way since the days of gaming on a bulky CRT monitor.
"The new Odyssey portfolio proves that Samsung is continuing to drive innovation with industry-leading technology and design that allow gamers significantly better performances," said Seog-gi Kim, Executive Vice President of the Visual Display Business at Samsung Electronics. "Samsung's new curved gaming monitor line-up has been completely redesigned to give gamers an entirely new and immersive experience."
We can't wait to combine SaskTel infiNET speeds with the quick graphics and beautiful sights that the Odyssey monitors promise.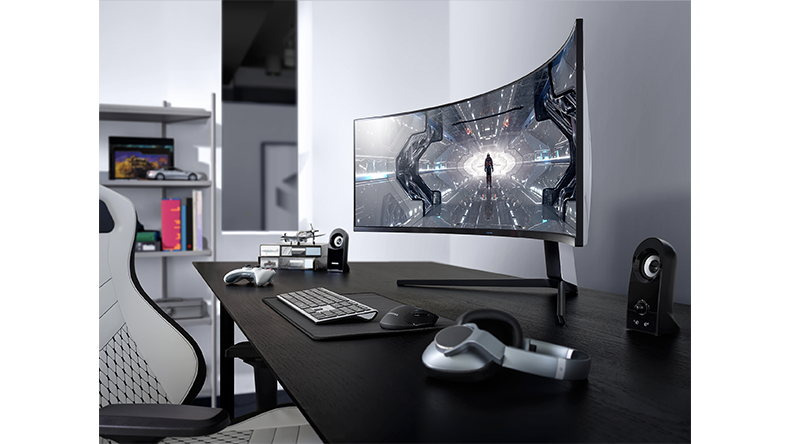 Source: Samsung

Flashback: The first portable Apple computer was released in 1989, and featured a 9.8inch black and white screen, a tiny hard drive, and a nearly $10k price tag. My, how portable computers have evolved!
Gaming Laptop: MSI GE66 Raider Dragonshield Edition
The MSI GE66 Raider Dragonshield Edition laptop promises to be (almost) as high-powered as a spaceship. This sharp and sleek laptop is great for taking with you anywhere, without compromising any power.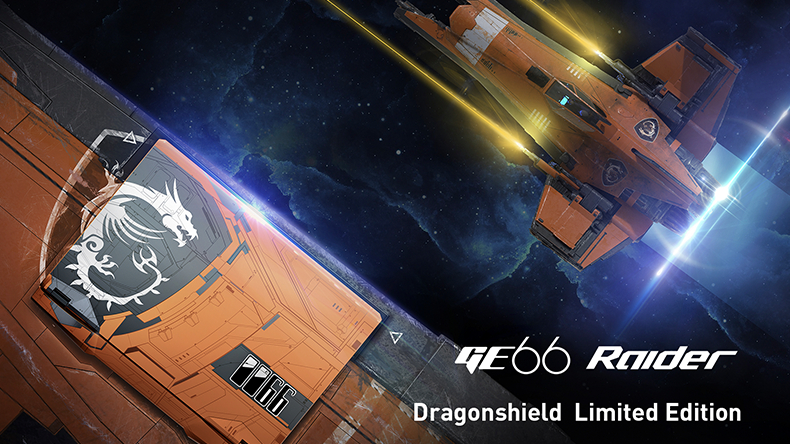 "With the most powerful battery and best cooling capacity, the GS66 has perfectly interpreted 'worker by day, gamer by night' like a dark knight." Source: MSI

Flashback: The first Nintendo Game Boy was released in 1989 and retailed for $89. It featured black and white graphics but had lots of games to keep people entertained for hours on end.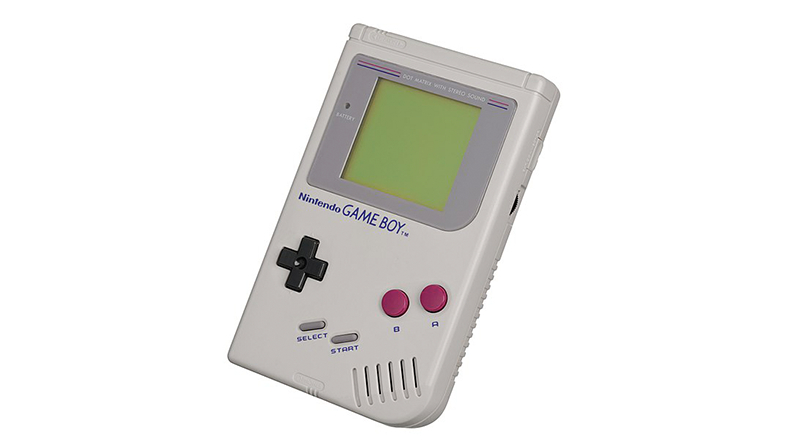 Source: Wikimedia Commons - Evan Amos
Handhelds: Dell Alienware Concept UFO
PC gamers rejoice! Dell's gaming division, Alienware, is seeing some major moves and releases this year. No official date has been announced, but visitors at CES saw Alienware's Concept UFO, which is essentially a handheld PC—with an 8-inch display—that looks a lot like a Nintendo Switch, but with tons of power. This little handheld device with removable controllers will give you an incredible PC gaming experience in the palm of your hand.
With a simple USB-C connection, the Concept UFO will also let you game on a bigger monitor for those times that you'd like to game on a bigger display.
Handhelds: Razer's Kishi
This device by Razer, the Kishi, allows you to add Nintendo Switch-style controllers to your iOS or Android device. This product video shows you all the bells and whistles on how you can turn your smartphone into a gaming device with console-style controls.

Flashback: The first VR headset was introduced in 1968, and we have come so far since then!

Virtual Reality: Pico 'VR Glasses'
Pico released a prototype of their new VR viewer headsets at CES 2020. This head-mounted display offers incredible displays in each eye, is lightweight, and tethers to your smartphone device. While these VR glasses are still in the prototype stage, they'll be impressive if they are released, for the sheer size and comfort of them.

Flashback: PlayStation has been around for over 25 years, and with each release, Sony pushes the boundaries of what consoles can do for gamers.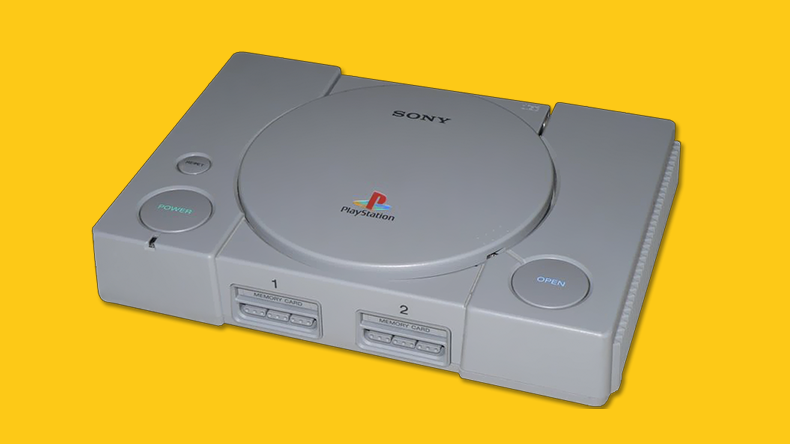 Source: Wikimedia Commons

Sneak Peek: Sony PlayStation5
While no official announcement has been made on the release of the PlayStation 5, a logo for the upcoming console was released, which can only mean one thing: 2020 will be the year we see a brand new PlayStation! With no specs or prototypes released, we aren't sure what to expect with this new console, but we know it will be a BIG deal, and we're eager to hear more throughout the year.

With all of these incredible releases, there's no doubt that 2020 will be an amazing year for gaming. What releases are you most excited for?