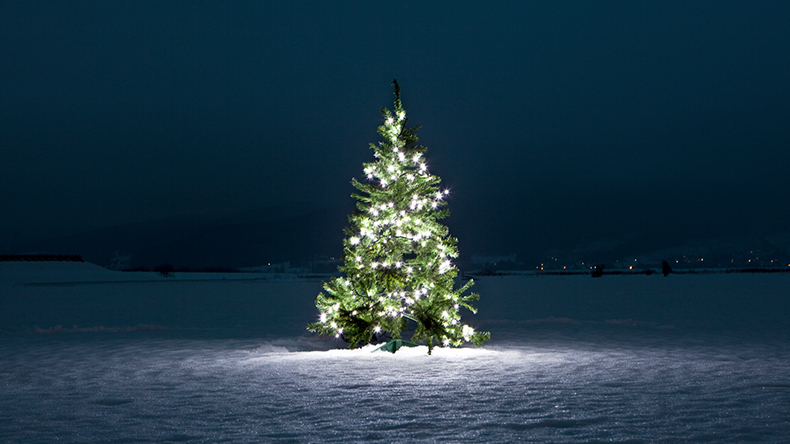 CHRISTMAS LIGHTS!

BHP Enchanted Forest Holiday Light Tour
It's the 20th sparkling "awesomeversary" of the Enchanted Forest Holiday Light Tour through Saskatoon Forestry Farm Park. Bring your out-of-town friends and family to experience Saskatchewan's #1 winter visitor attraction. The tour of twinkling Christmas lights takes about half an hour and attracts over 77,000 visitors a year.
When: Nov 17-Jan 4
Where: Saskatoon
Admission: $5 per passenger, no charge for your driver or tour director. Or take the 2-hour Trolley Bus Tour: $35 adults, $17.50 children under 12, and preschoolers are free.
Facebook: @enchforestyxe
Instagram: @enchforestyxe
Festival of Trees
Presented by the Battlefords Union Hospital Foundation, the Festival of Trees celebrates the Yuletide season with beautifully decorated trees, wreaths, and swags, all artfully arranged in wonderful vignettes for you to view and purchase in a silent auction. Your kids will love the face painting, horse drawn wagon rides, cookie decorating, clog dancing, and pictures with Santa. Here's a complete list of Festival events.
When: Nov 30-Dec 6
Where: Western Development Museum, North Battleford
Admission: $5 /adult, $2/child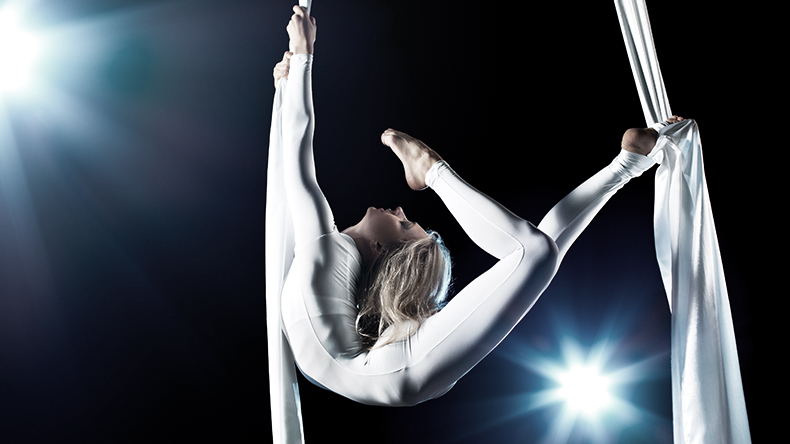 THEATRE!

Cirque Musica Holiday presents Wonderland
An all-new concert experience featuring amazing acrobats, aerialists, hilarious hijinks, unforgettable visuals, and holiday cheer. Your friends and family will love the live holiday symphony music and the spectacular costumes, production, and an edge of your seat circus experience. There will be two performances in Saskatchewan:
Wonderland - Show 1

When: Dec 9
Where: Main Theatre, Conexus Arts Centre, Regina
Admission: $55-$95
Wonderland - Show 2

When: Dec 17
Where: SaskTel Centre, Saskatoon
Admission: $77.50-$111.25
Facebook: @CirqueMusica
Instagram: @cirquemusica
CONCERTS!

Tom Jackson's The Huron Carole
The Huron Carole is the perfect way to start your Christmas season and get into the holiday spirit. For three decades now, Tom Jackson has been performing The Huron Carole from coast to coast to coast. Come enjoy an evening of contemporary and signature Christmas music along with stories by Tom Jackson and his ensemble of musicians. Proceeds from the shows go to local food banks and family service agencies.
When & Where: Dec 9 (Humboldt), Dec 17 (Prince Albert)
Admission: $45 (Humboldt), $47.78 (Prince Albert)
Facebook: @thehuroncarole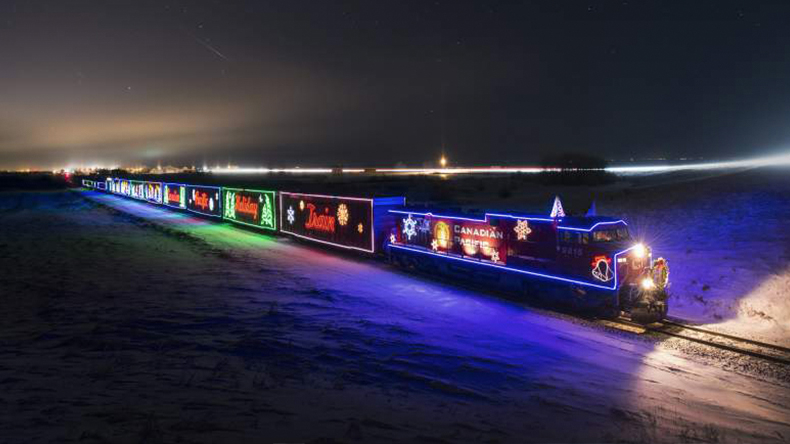 CP Holiday Train
It's the 20th tour of the festive CP Holiday Train which rolls into Saskatchewan with 14 brightly decorated rail cars to celebrate the spirit of the giving season. Every Christmas, the CP Holiday Train entertains hundreds of thousands of people with live concerts (right from the boxcar), and raises funds for food banks across North America.
Two trains will leave Montreal:
1) The Canadian train, featuring performances by Terri Clark, Sierra Noble, and Kelly Prescott, leaves Montreal on Nov 27th and travels across the prairies to end up in BC.
Canadian train - 8 Saskatchewan stops
When: Dec 5
Where: the old Mosaic Stadium (parking lot next to train tracks), Regina
Admission: by donation; bring non-perishable food items for the food bank
2) A U.S.-bound train leaves Montreal on Nov 25th and heads down to New York before making its final stops in North Portal, Estevan, and Weyburn. Featured musicians: The Trews and Willy Porter.
U.S./Canada train - 3 Saskatchewan stops
When: Dec 16
Where: North Portal, Estevan, Weyburn
Admission: by donation; bring non-perishable food items for the food bank
Facebook: @HolidayTrain
Instagram: @CPHolidayTrain
Twitter: @CPHolidayTrain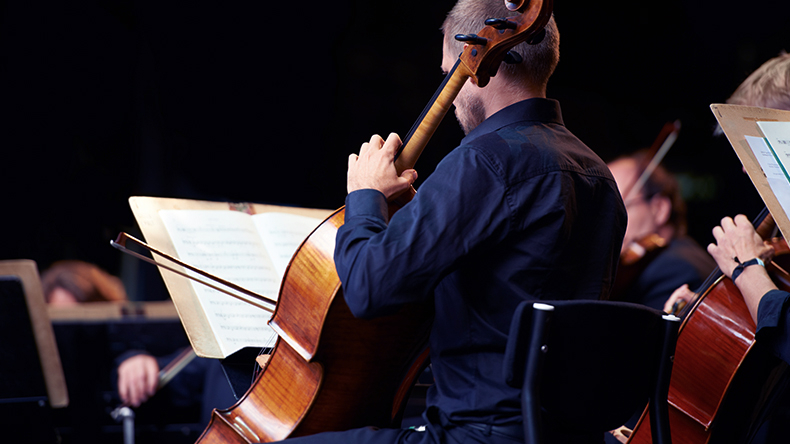 SSO: 12 Days of Christmas
The Saskatoon Symphony Orchestra presents a holiday variety show of orchestral proportions. As is tradition, the SSO will open the concert with Leroy Anderson's A Christmas Festival. The SSO is joined by an amazing lineup of Saskatoon stars including Eileen Laverty, Trevor Wingerter, and Garry Gable for a night that will put you in the holiday spirit.
When: Dec 8
Where: Sid Buckwold Theatre, TCU Place, Saskatoon
Admission: $53-$73
Facebook: @SaskatoonSymphony
Instagram: @ssoyxe
The Tenors: Home for the Holidays
Blending classical music and contemporary pop, The Tenors—Clifton, Fraser, and Victor—have been thrilling audiences with their outstanding harmonies. They've now shared the stage with Paul McCartney, Sarah McLachlan, Sting, Justin Bieber, Elton John, Smokey Robinson, Stevie Wonder, Lionel Richie, and David Foster. Come see them sing a mix of hit songs and Christmas classics in their two Saskatchewan holiday performances. $1 from each ticket will be donated to Musicounts.
When & Where: Dec 6 (TCU Place, Saskatoon), Dec 10 (Conexus Arts Centre, Regina)
Admission: $36 - $255.50 (Saskatoon), $38.5-$93 (Regina)
Facebook: @tenorsmusic
Instagram: @tenorsmusic
RSO: A Candlelight Christmas
The Regina Symphony Orchestra presents A Candlelight Christmas, an intimate evening of beloved music that's sure to warm your spirit no matter the temperature outside. Pull on your favourite holiday sweater, grab a hot chocolate, and bring the family to see a special performance by the symphony orchestra, conductor Gordon Gerrard, and the Campbell Collegiate High School Choir.

When: Dec 15
Where: Westminster United Church, Regina
Admission: $52.50
Facebook: @reginasymphony
Instagram: @reginasymphony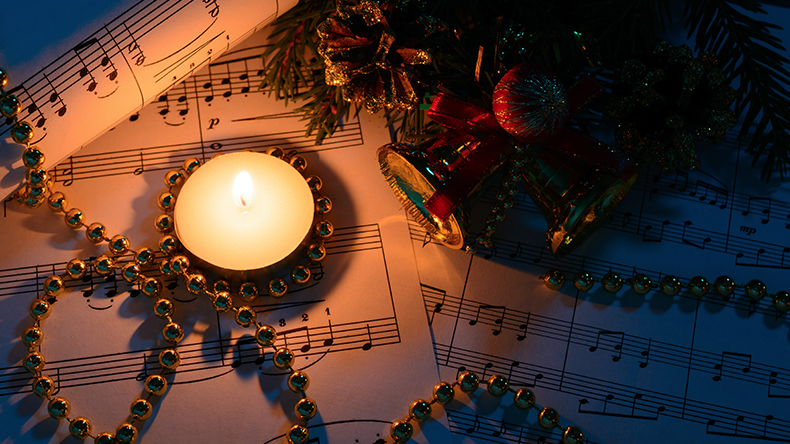 SaskTel is a proud sponsor of Saskatchewan events, artists, & venues like the BHP Enchanted Forest Holiday Light Tour, Evraz Place, SaskTel Centre, the SSO, the RSO, and Conexus Arts Centre.

Any holiday events we've missed that you're excited to check out?
Tell us on Facebook and we'll look forward to seeing you there.