We're showcasing some local love this holiday season and are excited to highlight some of our favourite home-grown shops. Come on, SaskTel family, let's show our support for the little guys and snag the perfect gifts to cross everybody off our shopping lists. Check out these SaskTel customers' boutiques and what we've got our eye on in each shop.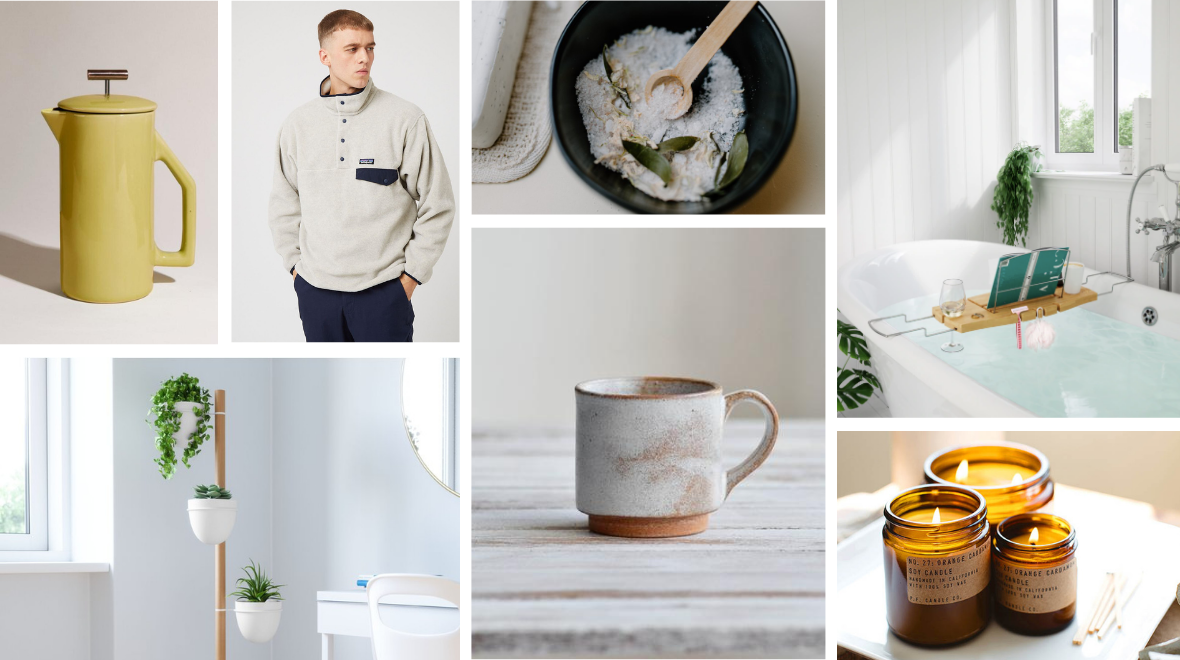 Alt Haus- @althausyxe
You may have heard about this electric shop taking YXE by storm with their colourfully curated products and buzz-worthy retail setup. You can be sure to find something for everyone at Alt Haus. Whether it's the perfect stocking stuffers or big item purchases, Alt Haus will not disappoint. We've got our eye on this cool standing plant stand, these stunning glass candle holders, and this ceramic french press! Check out the shop in the heart of Broadway or shop their goods online at alt-haus-interior-design.myshopify.com.

Norwood Shop- @norwoodshop
When it comes to finding the perfect gift for those hard-to-please folks in your life, we've got you (and them) covered. Norwood provides timeless, quality goods that promote creativity throughout their curated, unique shop. Some of our favourites are Mens & Womens Patagonia Pullovers, these Norwood tote bags, and this P.F. Candle in Golden Coast. Take a stroll through the store, located in Regina, or cruise their online shop at norwoodshop.ca.

Twisted Goods- @twistedgoods
We guarantee that you'll find exactly what you need at Twisted Goods, an independently owned shop founded in Saskatoon. At Twisted Goods, the items are carefully selected with intentionality and meaning to make your gift giving experience one to remember. Take a look at our must-haves like this WiFi sign, this unique bath caddy, and these natural rustic mugs. Find these items in store or click through their online boutique at twistedgoods.ca.

Mortise & Tenon- @mortiseandtenonshop
The shop that's got something for everyone: Mortise & Tenon curates green, refillable, local items sure to satisfy the gift-giver and gift-receiver. With an entire "Made In Sask'' selection, you'll have no problem filling your cart. Our hit list items are this cast iron skillet, these incredible bath salts, and this refillable cleaning starter kit! They also offer free in-town delivery and have a sustainable gift guide on their website. Shop Mortise & Tenon in person or online at yourecofriendlystore.com.

We were able to chat with Shanelle Plett, Community Manager at Makerspace, to hear more ways to support local this holiday season. Makerspace, a 10,000+ square-foot space for artist studios, community workshops, and shared tools, focuses on education and collaboration. Check out their SaskTel feature on our business blog.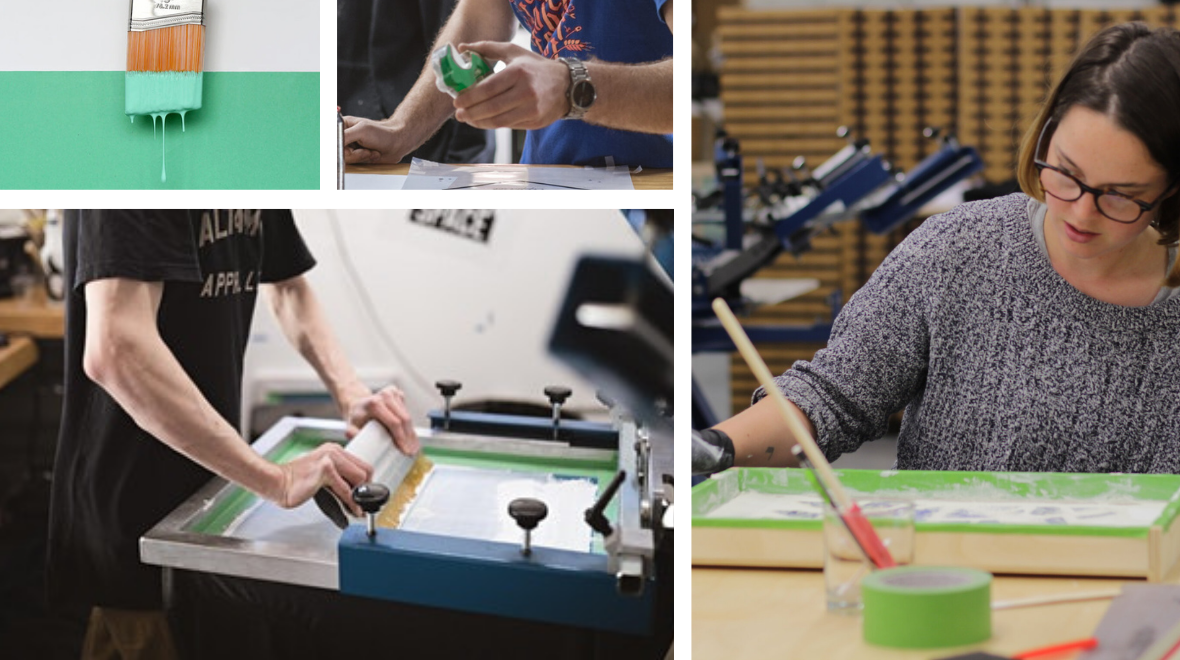 "The best way to support local this year is to purchase your gifts or gift cards from local makers and stores whenever possible! We are so lucky in Saskatchewan to be surrounded by such a strong maker community and variety of local stores. Take advantage of that!" says Shanelle.

Shanelle also shared the names of some incredible artisans that create right at Makerspace to expand your holiday gift giving this season.

Ardor
Handcrafted concrete home goods made with minimalist design, form, and functionality - Ardor makes for the perfect gift this season. Check out their stunning terrazzo wreath!

Michelle Plett Art
Give the gift of local art with a beautiful encaustic piece painted with beeswax and fire by Michelle Plett.

Neanderthal Forge
Crafting unique conversation pieces on the wild Canadian prairie, plus they're now offering a holiday discount code from now until the end of December.

And for the person who has it all, wants to learn it all, or wants to make it all… Makerspace offers gift cards!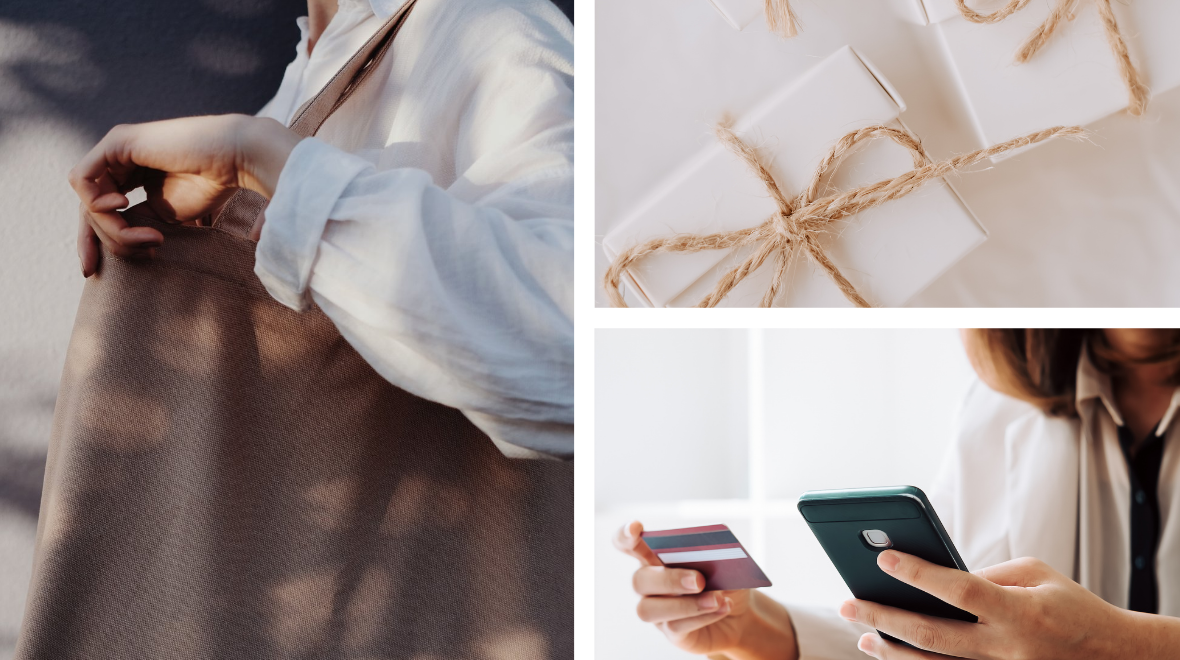 If there's one thing we've learned in the past year or two, it's just how easy you are able to shop from the convenience of home. Especially when you're on SaskTel Internet or our wireless network. All of the above listed shops are open for your visiting pleasure and accessible just by clicking the links. If you're a part of the SaskTel family, you're already a pro at using our incredible internet and wireless plans to show your local support.

Do you know of any other local shops we've got to check out this holiday season? Drop them in the comments below! And be sure to catch our Local Holiday Giveaway on our Instagram page! You could be in for a chance to win over $600 in prizes!