The Comeback Society is an Indigenous led non-profit organization focused on amplifying Indigenous voices and culture by promoting food sovereignty, cultural programming, cultural collaborations, land base education and additional education and training courses. Each of these program sections are connected and meant to be interwoven with the others. They practice hands-on learning making their programming teachable, interactive and relevant to the community.

"The vision of The Comeback Society is to reflect our homes and to remind you of family." - Alicia Morrow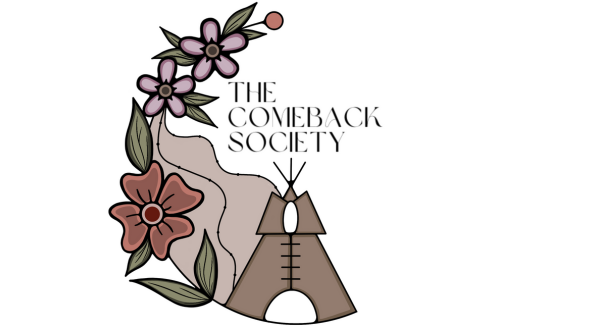 Founder and Chief Visionary Officer Alicia Morrow joined forces with her sister Lexie to create the first version of The Comeback Society—a podcast. This platform was a space where Alicia and Lexie shared their experiences growing up as urban Indigenous people with minimal access to their culture. Through recording the podcast, connecting with other Indigenous kin and completing her Bachelor of Arts, Major Indigenous Studies and Certificate of Reconciliation in 2020, Alicia discovered the need to create a place where culture could become accessible to all.

The name of the organization came to Alicia in a dream. "I was in a really difficult place in my life and I just asked for some guidance as to what I'm supposed to do next. The comeback to me was about bringing this culture back, making it accessible and for me to come back from what I was going through myself. It's really just about coming back from things you never thought you could."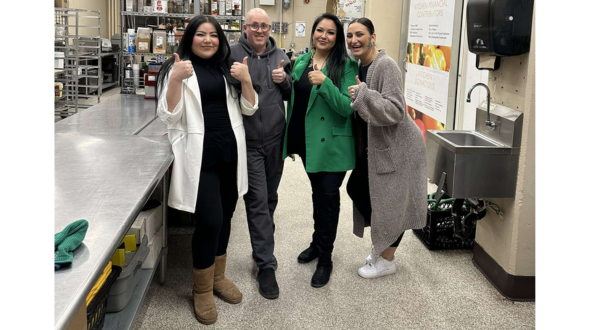 Left to right: Chanel Daniels, Collaborations Director; Chad Forrest, Manager and Chef Health and Nutrition; Pearl Daniels, Executive Director and Alicia Morrow, Chief Visionary Officer and Founder

Fast forward almost three years later, Alicia has built a space for Indigenous people to be leaders and change-makers in our communities. She strongly believes in reconciliation and is focused on working within other agencies to provide education and training to un-learn and re-learn our history.

"When I developed The Comeback Society and built this, I understood that there are so many non-profits doing great work in the community already and my purpose was to collaborate with these people to build an even stronger community." - Alicia Morrow

The first program that The Comeback Society started was their Soupbowl Sunday in collaboration with The Regina Foodbank. Volunteers gather every Sunday to provide their community with a hot meal. Together they make over 300 plates that are handed out at both Pepsi Park and Victoria Park.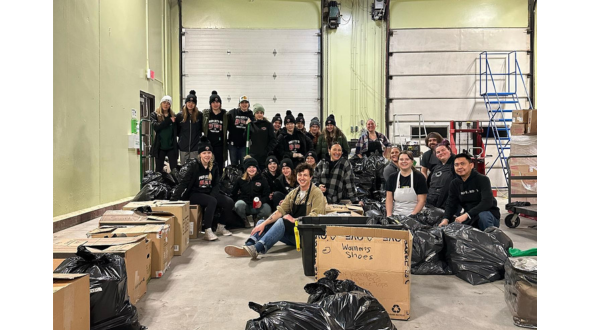 Soupbowl Sunday is what would eventually bring Executive Director Pearl Daniels into the organization. "I saw a post on Instagram that they were looking for volunteers to help out with Soupbowl Sunday. I love my community, so when they put that call out looking for people, I was there that Sunday. And that's where my journey with The Comeback Society started," says Daniels.

"The power of social media has been incredible for The Comeback Society to reach people within the community and allow for people to see a snippet into what we're doing," says Alicia. Pearl mentions that their non-profit has grown and progressed from platforms starting with Spotify, then Facebook, and then Instagram over the course of their growth.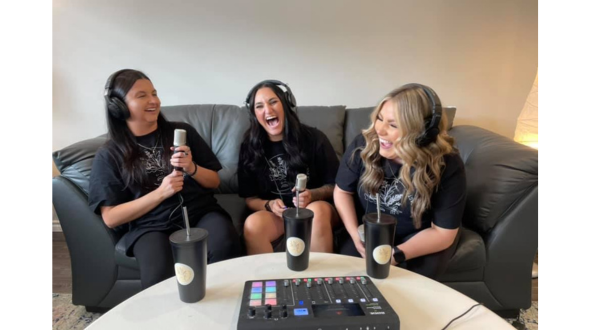 "At the end of the day, we are all humans and we all need support. So if we can work together and combat certain issues in our community, that's just a part of humanity. We should all have that collective goal in us to help people who need help." - Pearl Daniels

If you're interested in helping out with Soupbowl Sunday, fill out the form on The Comeback Society's website. There will also be future opportunities within their Community Garden Project this Spring where they will be creating a space where people can grow their own garden beds with vegetables of their choice that will support their Soupbowl Sunday. Anyone who is passionate about gardening is invited to reach out.

Be sure to follow along with The Comeback Society on Instagram and Facebook so you can keep up to date with all the incredible things they are doing in Regina and beyond.