What was once simply a school project back in 2013 has now blossomed into a successful local business buzzing the taste buds of many people across Saskatchewan. Pueblo Chili Co. is a small-batch hot sauce business run top to bottom by founder Raquel Vigueras.

Raquel's father, Claudio Vigueras Zanetta, immigrated to Canada from Chile as a refugee in the mid-1970s because of the US-backed coup d'état that occurred on September 11, 1973. He was held in a concentration camp before being exiled to Argentina and eventually immigrating to Canada as a political refugee. Pueblo Chili Co. hot sauce is dedicated to all the Chileans across the world who suffered as a result of the coup in 1973, but especially to Raquel's hero: her father.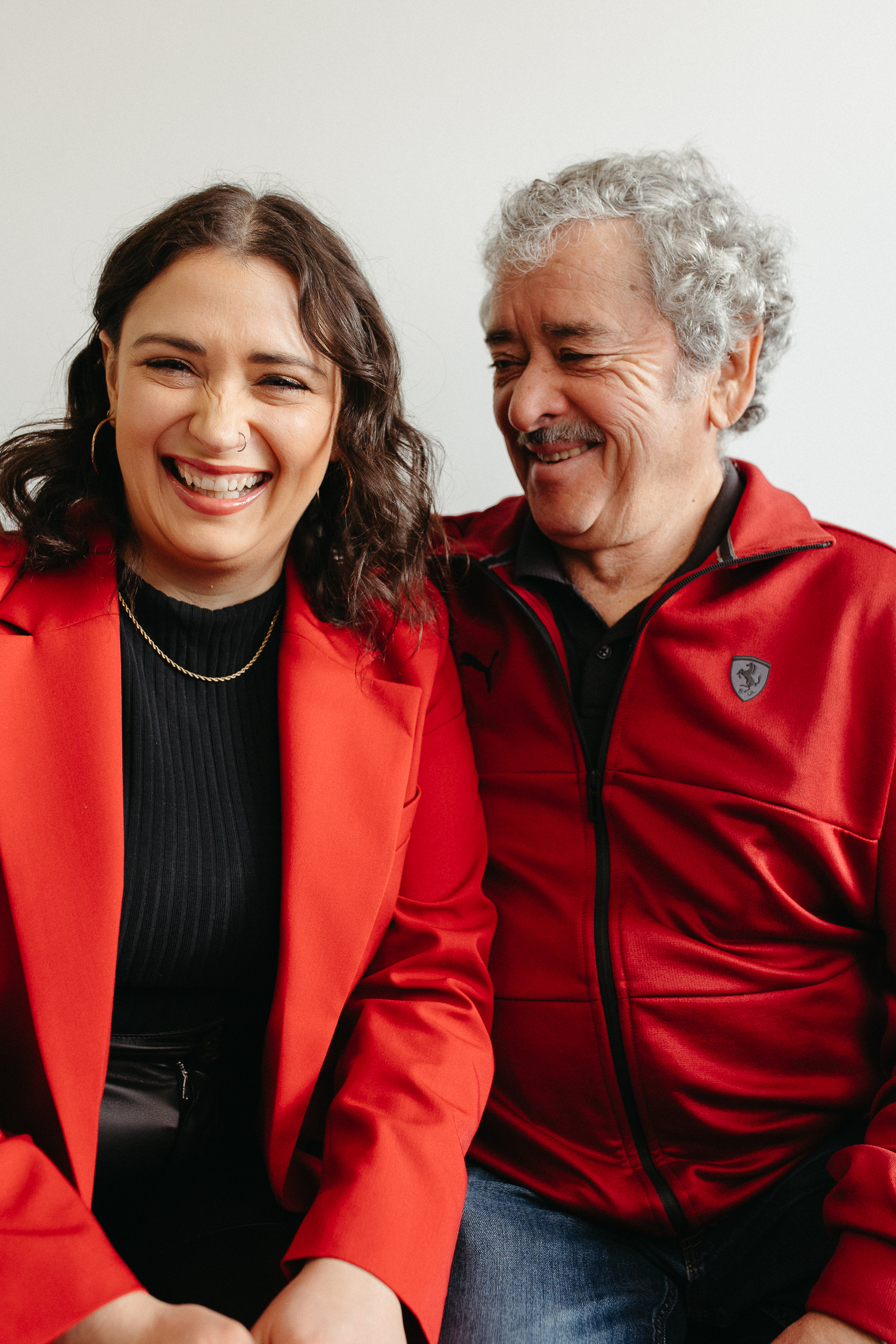 Graphic design and web development have both been talents of Raquel's for many years. You could often find her in the computer room of her family home learning Photoshop and coding websites into the late hours of the night. After studying political studies and graphic design, she worked in various marketing roles before committing to entrepreneurship and Pueblo Chili Co. full time in 2019.

Raquel has been renting commercial kitchen space through Schmitty's Smoked Meats & Catering for over a year now. "Finding commercial kitchen space to rent is a huge challenge in Regina," Raquel says. "I feel very fortunate to be where I am and that I can use it 24/7." She mentioned having this space has allowed her to grow her business substantially.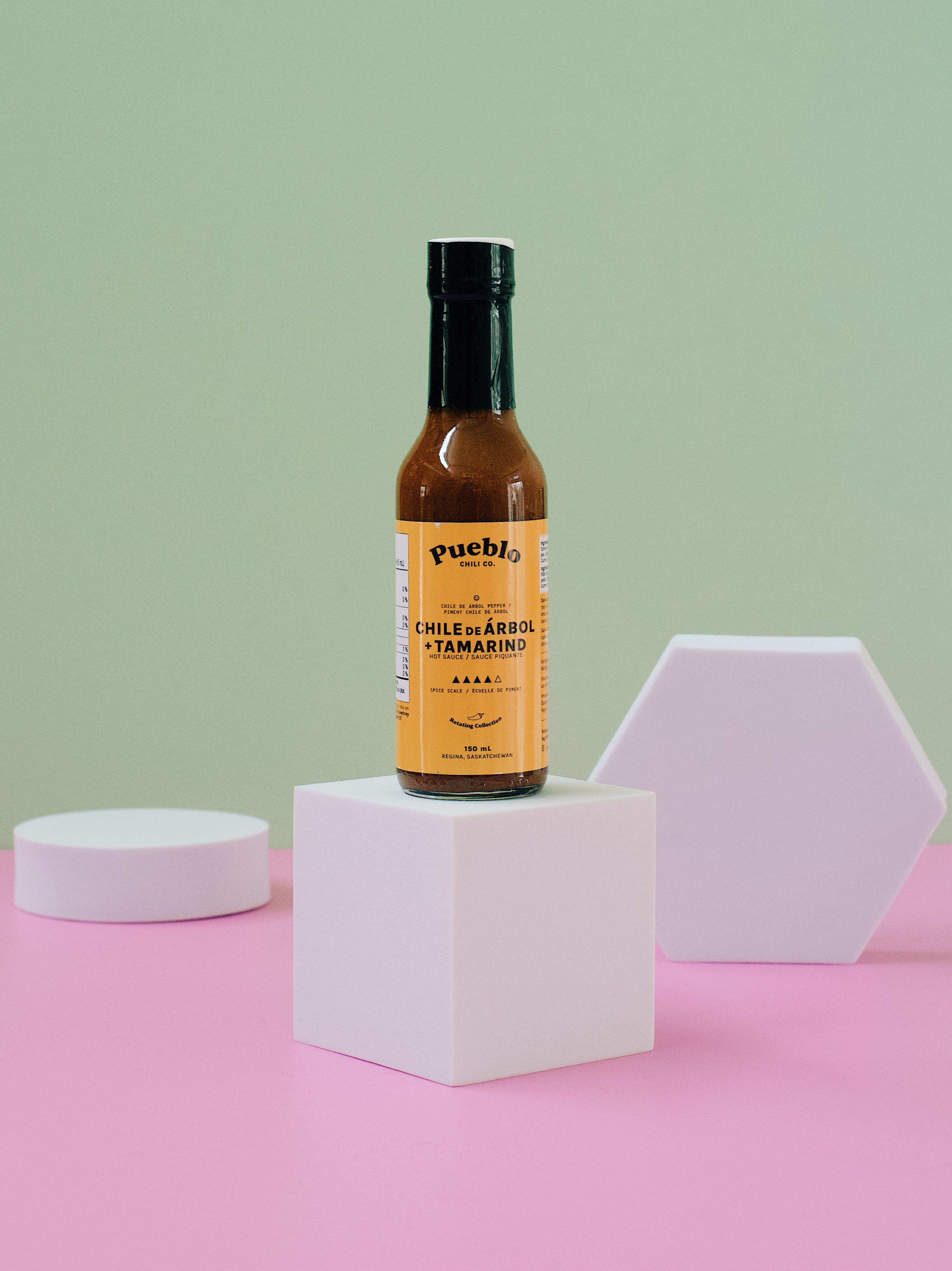 Raquel stressed how important social media marketing has been for her to get the word out about her business and grow her community of hot sauce fanatics. "Without my reliable SaskTel internet, I wouldn't be able to accomplish this. My day to day business is entirely on my phone. Since I'm a one person show, I need my phone nearby while I'm bottling hot sauce so I can respond to retailers and customers."

Food has always been at the center of every gathering with the Vigueras family. That passion for food has given Raquel the confidence to play around with different flavours and find combinations that pair well together—hence the success of her 12 different varieties of hot sauce, each with their own unique flavour combination and spice level to satisfy all palettes.

So what else can you do with Raquel's hot sauces other than the obvious? She says they work great as a marinade by simply adding olive oil. Or if you're looking for a dipping sauce, she says her Smoked Peach hot sauce paired with a little bit of honey goes great with chicken fingers.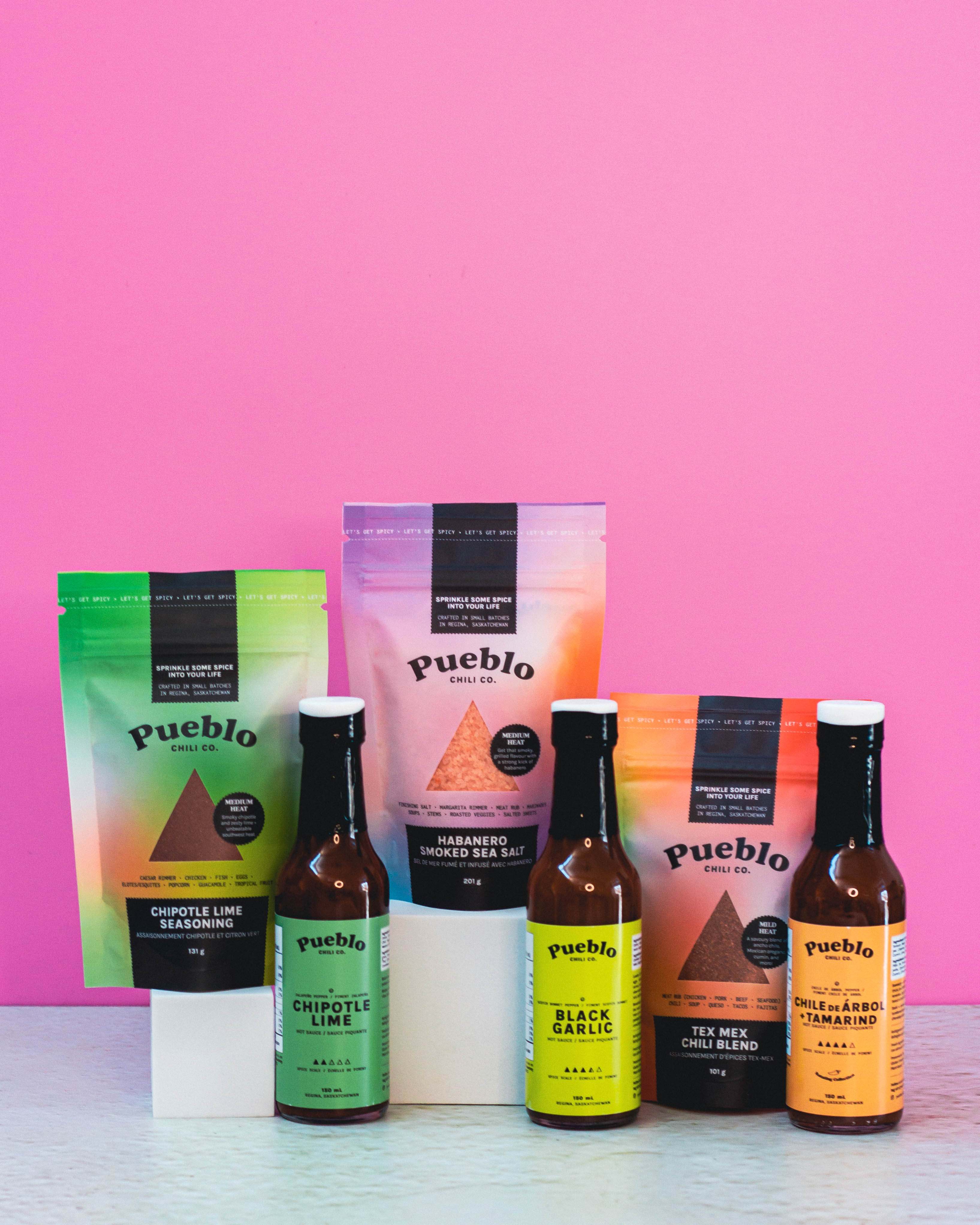 Pueblo Chili Co. is bringing something new to their product line—rubs and salts. Available in three flavours, Tex Mex, Chipotle Lime, and Smoked Salt, these go great paired with meat, in certain sauces, or even on popcorn! Below is a recipe Raquel created that uses all three of her new rubs. Follow us on Instagram where we will be sharing a reel of her walking us through this tasty recipe.

To stay up to date on Pueblo Chili Co., follow them on Instagram.

Smoky Lime and Honey Cabbage Slaw
- 1/2 red cabbage, sliced thin
- 1/2 white onion, sliced thin
- 1/2 bunch of cilantro, chopped
- juice of 1 lime1 tbsp honey
- 1 tbsp extra virgin olive oil
- 2 tsp Pueblo Chili Co. Habanero Smoked Sea Salt

Add all the ingredients to a bowl and mix. Let it sit for at least an hour before serving to really let the flavours marinate.

Chipotle Lime Avocado Crema
- 1 avocado, mashed
- juice of 1/2 lime
- 2 tbsp greek yogurt
- 1 tbsp mayo
- 2 tsp Pueblo Chili Co. Chipotle Lime Seasoning

Add all the ingredients to a bowl and mix well. For a smoother consistency, use an immersion blender!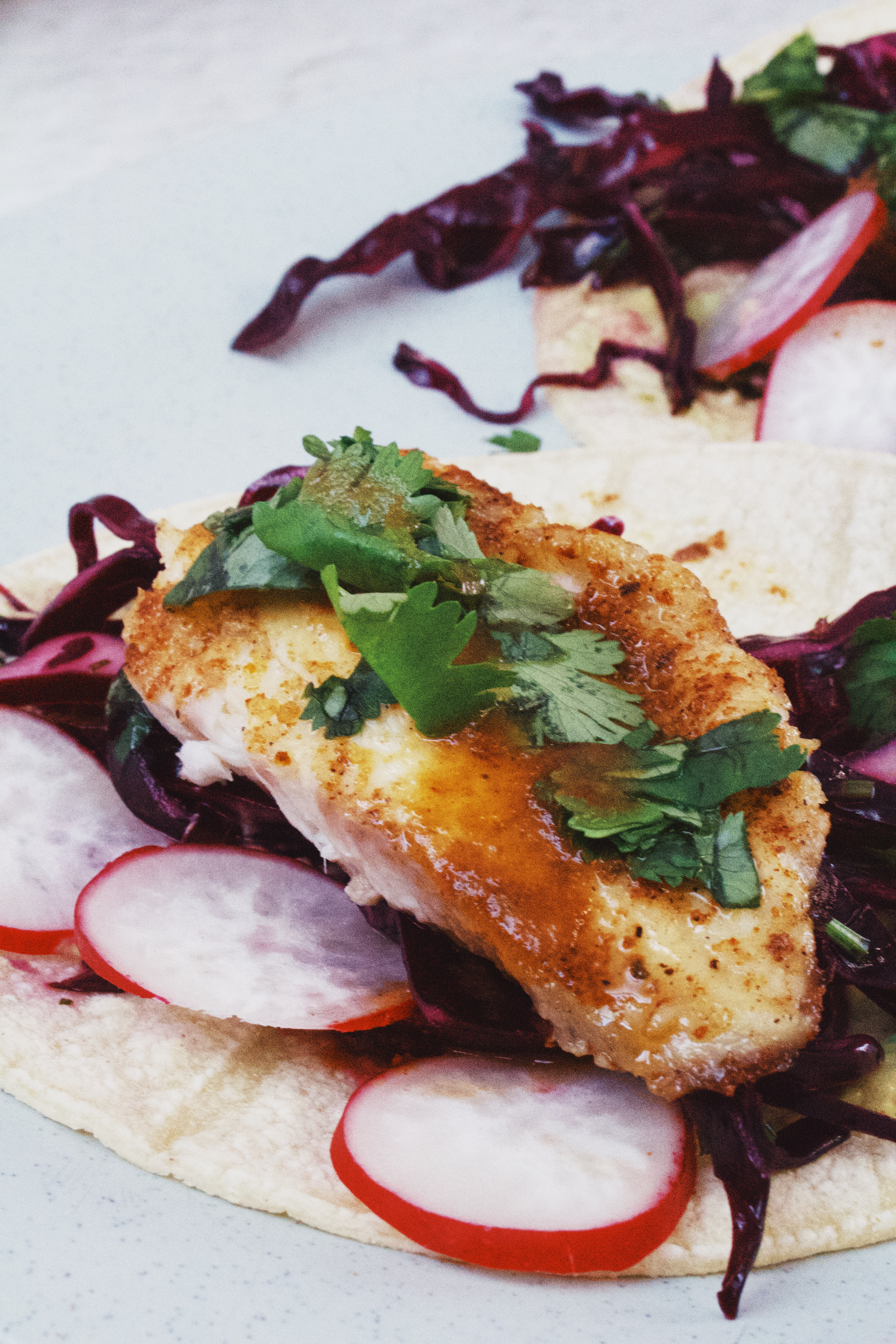 Tex Mex Tilapia
- 2 tilapia fillets
- 2 tbsp Pueblo Chili Co. Tex Mex Chili Blend
- 1 tbsp extra virgin olive oil

Rub both sides of the tilapia with the chili blend, then cook it over medium heat in a preheated pan with olive oil—about 2-3 minutes per side, depending on the thickness of your fish.

To assemble the tacos:
- 8 tortillas, warmed
- cilantro, chopped
- radish, sliced thin
- Pueblo Chili Co. hot sauce, to taste (we recommend Chipotle Lime!)

Lay a tortilla on your plate, then spread on some Chipotle Lime Avocado Crema. Add the Cabbage Slaw over the crema, and then add about 1/4 of a tilapia fillet. Top it with cilantro, sliced radish, and hot sauce to taste. Enjoy!