Kurt Dahl is no stranger to working hard. But his greatest strength is working smart. As a SaskTel infiNET customer, lightning fast internet keeps him connected to his fans, clients, and everyone in between. Whether he's sharing special moments on social media (see them below), publishing articles on his website, or checking in with clients across the country, he's an expert at making his time online count.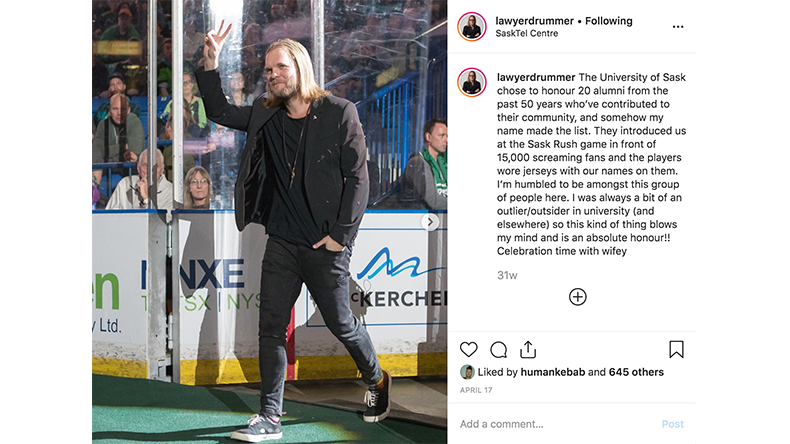 Kurt grew up in Swift Current and discovered rock music in his early teens. Listening to the likes of Nirvana, Pearl Jam and Soundgarden for the first time changed his life. After picking up a pair of drumsticks and playing along to his record player for hours, he knew his connection to rock music couldn't be ignored. Eventually he teamed up with Shane Volk, Adam Hicks, and Steve Adams to form the band One Bad Son.
In a digital age where trends and styles are quick to evaporate, One Bad Son has been going steady for nearly 16 years. Their journey started out with 20-hour drives just to play for 15 people. Now, they've shared the stage with Def Leppard on a national tour, played for 80 000 fans with the Rolling Stones, and scored a #1 hit.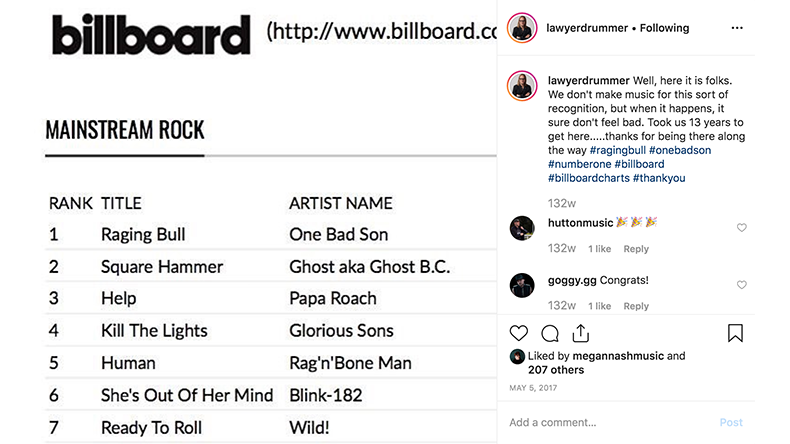 Although they've had their share of ups and downs, their commitment to authenticity has made their relationship with each other and with their fans unshakeable. Their songs are honest, their social media posts are real life, and when they get on stage, they are grateful for every second spent there.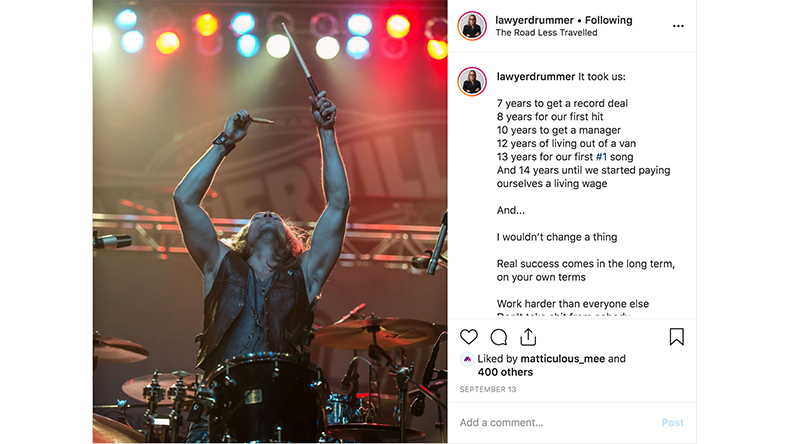 But all of the musical glory isn't without its dark side. As Kurt got more into rock and as One Bad Son grew, he was starting to see a bigger picture: no matter how magical the music was, the industry side could always rear its ugly head. For example, a musician's career can quickly be derailed by a tiny oversight or false promise—and a career can easily end with just a single wrong decision.
Ultimately, he knew there was a way these dark pitfalls could be avoided. Enter Kurt Dahl, Entertainment Lawyer.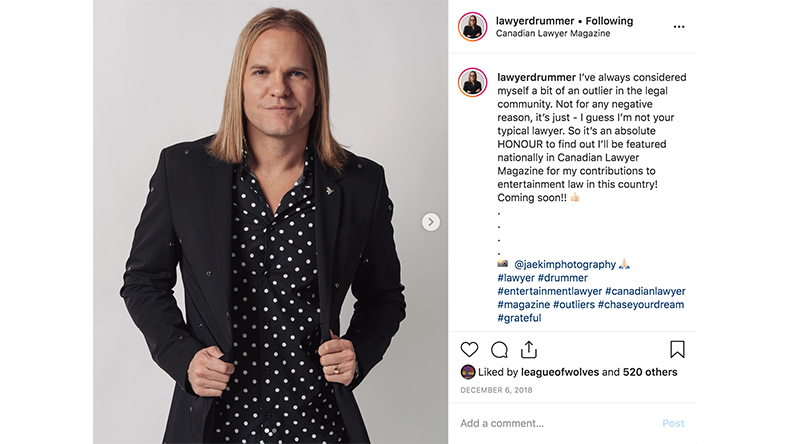 Since obtaining his Master of Laws from the University of Saskatchewan, Kurt has worked with some of the most high profile law teams in the country. He's currently Partner at Murphy & Company in Vancouver and is one of the top Entertainment Lawyers in Canada.
He works in many facets of entertainment, but Kurt is especially well-versed in the legalities surrounding music. Beyond serving his clients, he writes articles on how artists can better protect themselves in such an unpredictable industry.
"When I was researching for my thesis, I scoured the internet for answers to music-law-specific questions and found nothing. Things like 'should I give my producer songwriting credit' or 'who owns a band name when the band breaks up'. So, with modest expectations I started answering these questions in articles that I posted on my site. I started to get a few dozen readers a month. Last I checked the site gets over 10,000 readers a month which blows my mind. It's mostly musicians who want answers that [others] won't readily provide. So, it's a great feeling to help empower those people, even in a small way."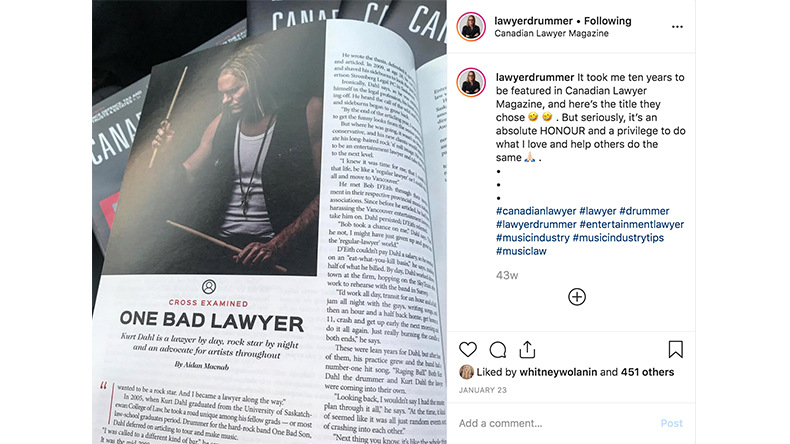 Kurt knows how important it is to support artists, and he is very much an advocate of the Saskatchewan music scene. As president of SaskMusic for the past 4 years, he's personally witnessed incredible artistic innovation and a strong, inspiring arts community.
"There is so much amazing talent in this province. I say this without hesitation: there is more talent per-capita in [SK] than anywhere else. I've seen it through the eyes of a musician, entertainment lawyer, and as a board member and president of SaskMusic. We're starting to get recognition on a national and international level, but it's just the beginning."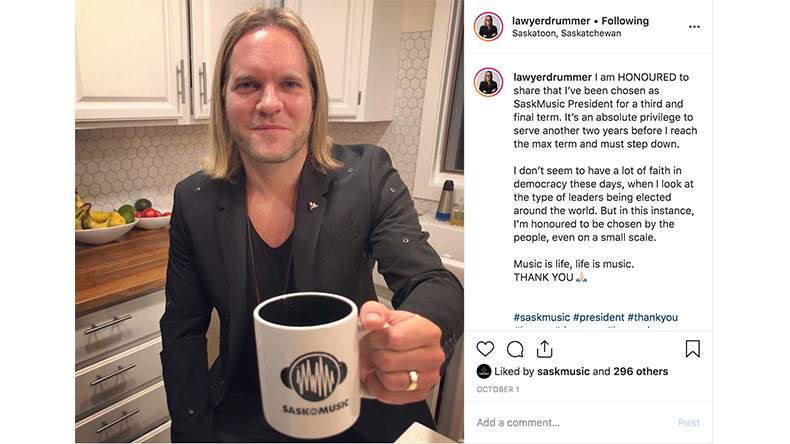 Even though he's travelled the world, the overwhelming sense of community in Saskatchewan is what makes Kurt happy and proud to call this home. He wouldn't want to be anywhere else. And this is exactly how the internet plays a beautiful role: he's truly broken the barrier of a traditional grind, and has opened up a brand new dimension of what it means to work hard. The internet enables him to connect with the world and work anywhere, but it also gives him more time to spend with his family and create an optimal work-life balance.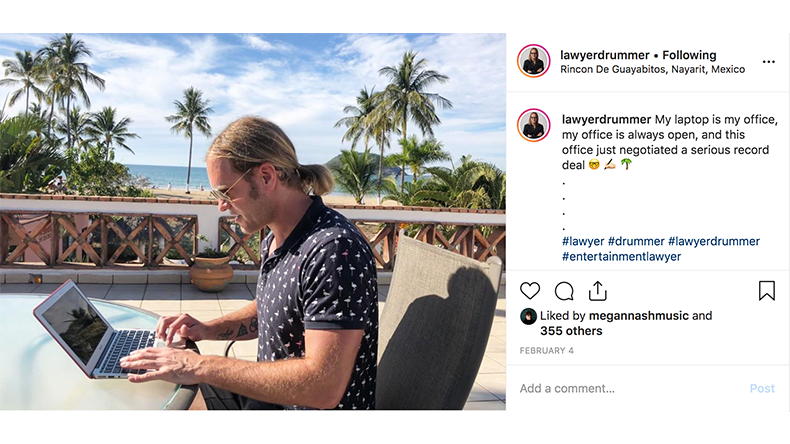 Speaking of work-life balance, Kurt is also a proud father of two and a dedicated family man. So despite his band's exciting future, his thriving law profession, and numerous community commitments, what is Dahl most excited about for 2020?
"Seeing more of the world through the eyes of my kids."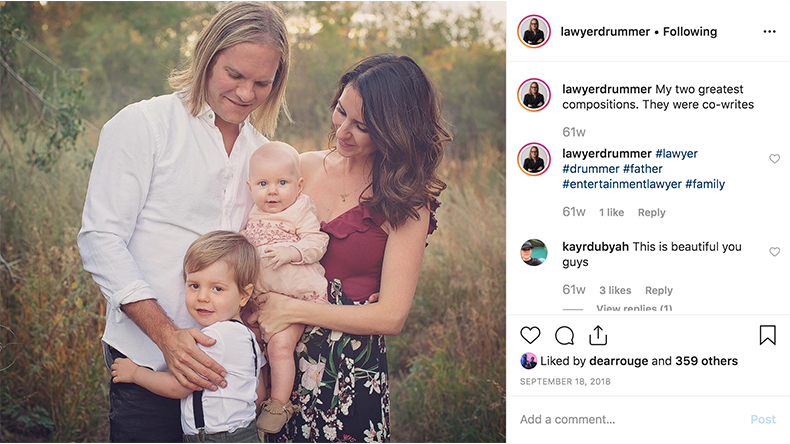 For more, follow Kurt on Instagram, Facebook, and check out his website. One Bad Son is touring this December and will be live in Saskatoon on December 21st. To check infiNET availability in your area, click here!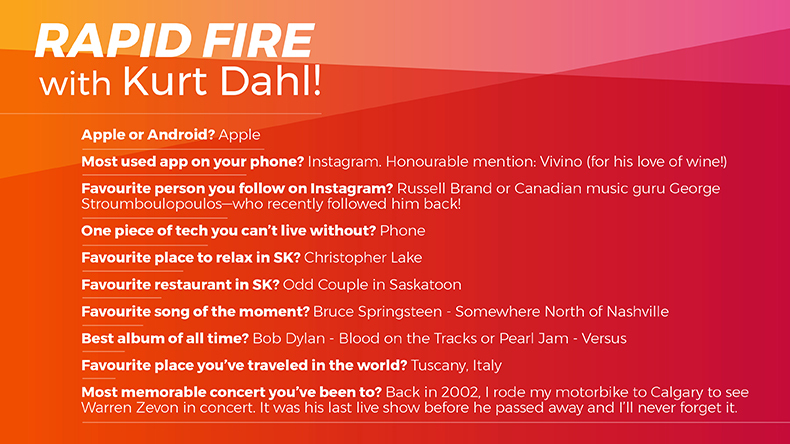 Header photo by Jae Kim Photography