To help with your winter getaway planning, here are digital tips and apps for your winter family getaway:

Find the deals
You can find deep discounts on travel deals by following YQR Deals and YXE Deals on Facebook and subscribing to flash deal alerts from Travelzoo, Red Tag Vacations, and Flight Centre.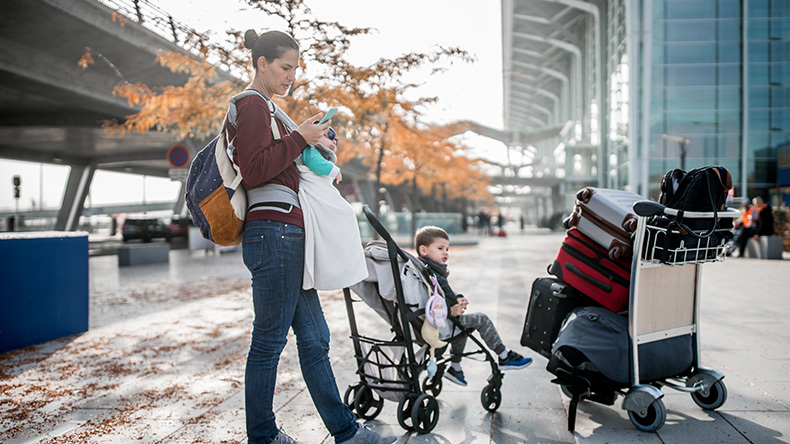 Plan your packing

Remember when you backpacked solo around Europe? Packing was a lot simpler then. Now you need to pack a mountain of kids stuff before you can think about your swimsuit. To help you plan it all out, use a note-taking app like Evernote and a good packing app like PackPoint. It organizes what you need to pack based on your trip duration, family activities, and weather forecast—plus PackPoint auto-connects with Evernote so you can see your packing lists on all your devices.
Navigate your route and data

When you've got kids in tow, parents depend on the fastest, easiest travel from point A to B to C. Use a navigation app like Google Maps to get you there swiftly. And to keep your data costs low, be sure to add a Roam & Relax package to your SaskTel data plan.
Find kid-friendly accommodations

Before you book a hotel or private home, check the amenities on Expedia, TripAdvisor, Airbnb, or VRBO to see if it's truly family-friendly. More good family travel sites: Ciao Bambino!, Trekaroo, Gogobot, Family Vacation Critic, Traveling Mom, and Baby Friendly Boltholes which focuses on family-friendly UK and European accommodations.
Organize your itinerary

Spouses love a family plan—and the best way to organize that plan is with TripIt and the TripIt app. It compiles all your family flights, hotels, rental car reservations, excursion and restaurant bookings, then collates them into a single chronological itinerary. You'll quickly see which days are busy and which ones have room to add more fun or poolside chilling.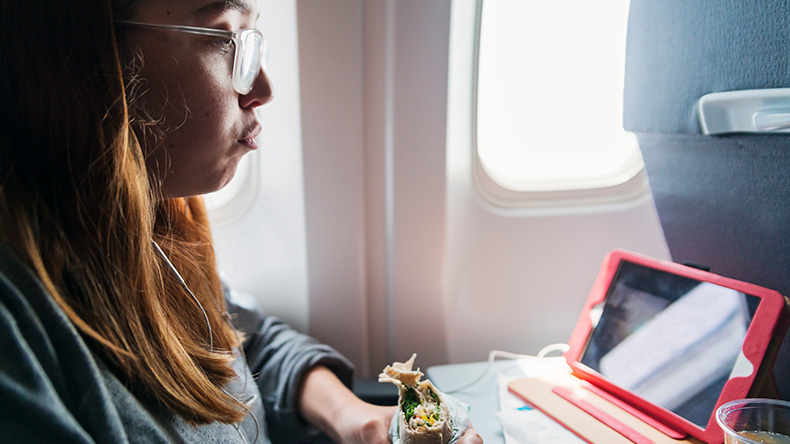 Download kids shows

If you're heading to the tropics from Saskatchewan, you'll be on two flights minimum and that's a lot of time to watch movies and TV shows. Don't rely on the in-flight entertainment or Wi-Fi. Instead, load up your kids' devices with downloadable shows from maxTV Go Apps and some Netflix shows. And to keep your kids thinking and learning, load their devices with educational games. Do this well before you call the airport taxi and your kids (and their seatmates) will be glad you did.
Download your airline app

Your airline app allows you to review your family reservations, check in, and get digital boarding passes. You'll also get a seat map, check-in reminders, real-time updates for flight delays or gate changes, and the movies and TV shows you can watch on the plane.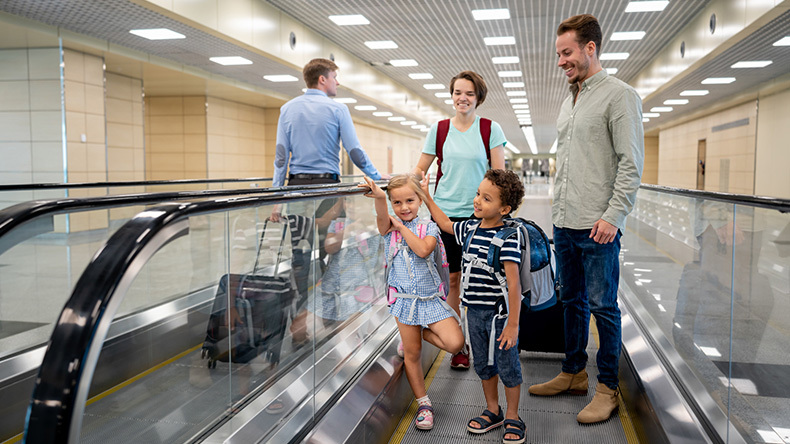 Get the loyalty app

Download your travel rewards card app, too, like Aeroplan, Expedia, and Air Miles, so you can see your account number and up-to-the-minute rewards offers. If you're a CAA member, their app also offers you GPS navigation via Google Maps, travel guides, road trip ideas, and local hotels, restaurants, and businesses.
Protect your family

International travel is fun but unpredictable. Keep your family safe (and avoid unexpected medical bills) by getting travel insurance for all. To shop for the best deal, compare travel insurance prices on LowestRates.ca. Insure your whole family together for convenience—and remember that coverage level is more important than price.
Rent baby travel gear to lighten your load

In many countries and hotels, you can rent or borrow strollers, cribs, toys, car seats, high chairs, and playpens. Rent them through these baby travel gear sites or this even longer list of baby travel gear sites.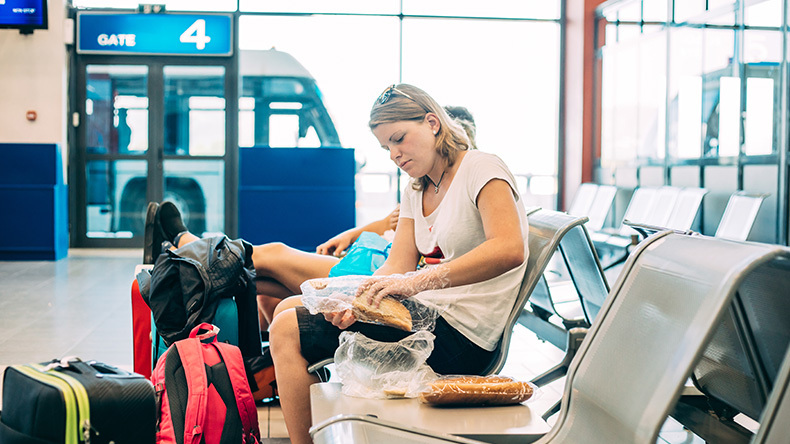 Book your airport meals

The new airport-food-finding app, Grab, helps you find restaurants near your terminal and gate. You can skip the line by using your phone to place an order and prepay for meals, and choose either immediate pickup or putting your order on hold.
Book ahead for restaurants

When you've got kids in tow, you want to avoid long lineups. Book your dinner reservations through OpenTable, Bookatable in the UK, Quandoo which serves Germany, Finland, Austria, Holland, Italy, Luxemburg, Switzerland, the U.K., Turkey, Australia, Singapore, and Hong Kong, or Restorando which serves South and Central America. In some destinations, you can make reservations through a restaurant's Facebook page or simply ask the resort concierge to reserve all your family meals.
Get a ride hailing app

Download a ride-sharing app for the country and city you're visiting. Uber now operates around the world, and Lyft will drive you all around the warmest cities in North America. Using a ride-on-demand app like Uber eliminates the need to carry local currency, speak the same language as your driver, or know the local custom for tipping and haggling.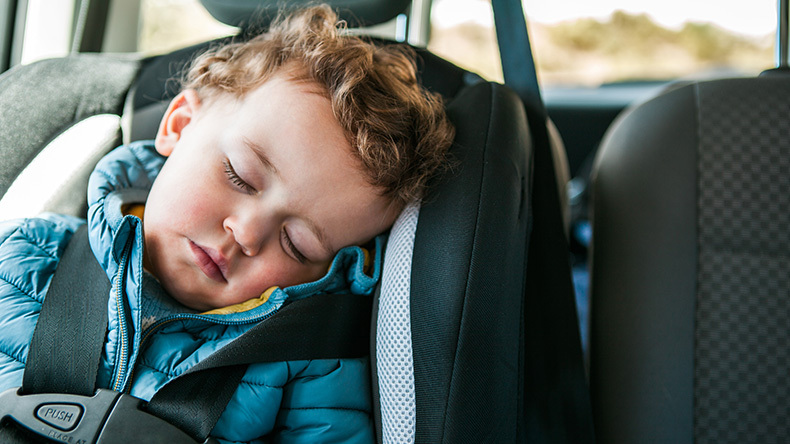 Any family travel tips we've missed?
Let us know on Facebook.