2020. A year that will go down in both the history books and our own personal memories as one full of challenges, changes, and struggles. This year tested each of us in different ways. For some, it affected our jobs and sense of security. For others, it deeply impacted our mental health, spurred on by loss of connections, isolation and worry.
However, we have the opportunity, in the here and now, as the year comes to a close, to look for a little bit of brightness. Each of us has the seemingly infallible tendency to see the light even in the darkest of situations.That is the beauty and triumph of the human spirit.
So, we wanted to hear from you, to help us help others and to celebrate the good that has come out of 2020.
Your responses brought us comfort and hope. People shared their joy and optimism and truly turned our perspective of the year around.
"This year has really seemed to have grounded everyone around the world. Even though it has been hard, divided, and emotionally challenging. The amount of growth happening is hopeful…. Change is always messy." - Amber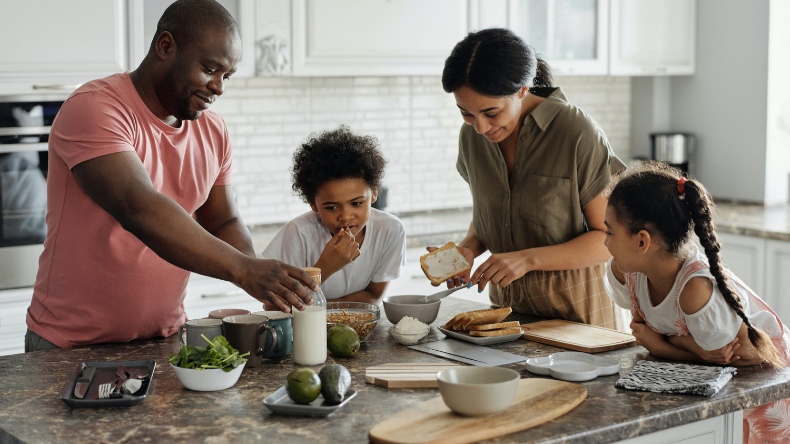 "Because I'm working from home and included my family in my bubble, I have found a new appreciation for family time. Whether that is in person with those in my households, or virtually with my extended family - 2020 reminded me of how many great people I have around me." - Dan
Connection: Whether it was by spending uninterrupted days together with family at home or by making and taking the time to call, FaceTime, Zoom, or text those outside our bubble, 2020 gave us the much-needed push to hone in on and catch up with our extended clan. Our customers' responses showed that tech factored in hugely. Across generations and around the globe, people adapted to new ways of keeping traditions alive. Zoom happy hour, Skype birthdays – we all stayed connected, more so than in other years. To keep the connection going over the holidays, SaskTel has gifted customers with free data on their SaskTel Wireless and Fusion Internet services. So connect with those you love. On us.
"I've learned how to play the ukulele! I'm not concert ready yet, but I'm getting better. Bringing creativity and some silly fun into my life has been really uplifting. I've deepened my meditation practice and started reading some of the things I've been meaning to read for a while." - Heather
Investment: With fewer distractions and obligations in our lives, many were left with a vacuum of time and energy. But, opportunity breeds innovation and tons of you (after the prerequisite Netflix binges and banana bread baking sprees) dug deeper and invested in new hobbies. Whether it was picking up a skill, trying something new, or completing a masterpiece, nearly everyone looked inwards at some point and invested in themselves. Definitely a bright spot!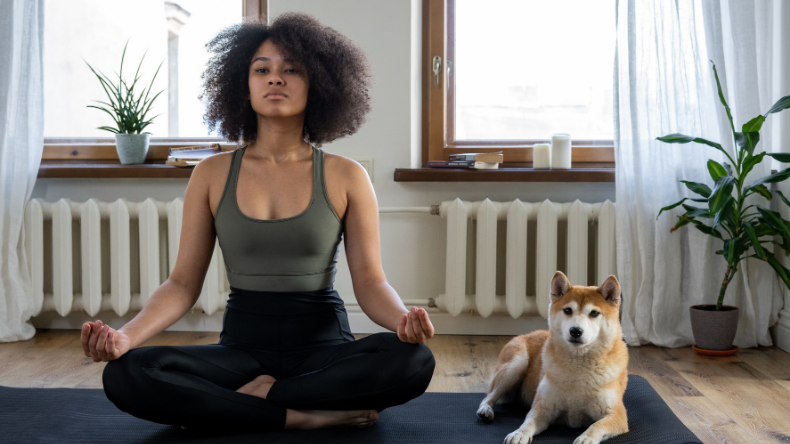 Freedom: So much of the modern world pre-2020 was focused on productivity and obligation. Things you should be doing and have to be doing and missing out on if you aren't doing. When things ground to a halt, many experienced the freedom to change their routines, to give themselves a much-needed break. Cutting out commutes for those working from home, and the absence of pressure from extracurriculars, meant more time to just… be. And with the craziness of the outside world, who didn't need more opportunities to turn inwards and enjoy a simple state of being?
"I moved into my condo five years ago, shortly before my sister passed away. It's never felt like it was mine. With time to organize and decorate, I can finally say I love my home and wouldn't trade it for anything. Being stuck at home made me find a way to be comfortable at home, and holy heck do I love it here now." - Paige
Gratitude: One of the best tools for seeing the positive in any situation is, literally, seeing the positive in any situation and giving thanks for it. Being grateful for the things and people already in your life is a powerful way to remain positive. Many listed their thankfulness for those around them, their warm homes, and the hard work and efforts of the front-line workers struggling to keep people safe.
One way that SaskTel brought some light and positivity into the year of 2020 was through our commitment to food security. By partnering with the Saskatchewan, Saskatoon and Regina Food Banks, we help ensure that everyone has enough to eat. If you can, please consider spreading some positivity in 2021 and donating to these organizations.
So, as the clock runs out on 2020 and we look towards the year ahead, let's try to keep some energy and optimism for the good things that are to come. Let's try to remember to look for the light during the dark times, and focus on the good when surrounded by bad. If we are going to remember this year (which I doubt we could ever forget) let's keep that lesson in our minds.
Note: If you are feeling stressed, please know you are not alone. Find additional resources for mental health or covid at these links.