From banana bread, to sourdoughs, to homemade pasta, everyone has been searching the Internet high and low to find the recipe for the next big masterpiece to come out of their kitchens. We asked SaskTel Facebook followers what they've been cooking during their extra time at home while physical distancing, and these are some of our favourite responses!
There's a little something for everyone, whether you're looking for a sweet fix, something meaty, or some vegan delights. Grab your iPad and bookmark all of these recipes to try the next time you're feeling like going on a culinary adventure.
Clam Chowder
This Easy Clam Chowder recipe is full of bacon, potatoes, and clams. It uses canned clams, which are accessible at most grocery stores, and the clam juice from the can helps develop the flavours in this recipe even more!
Chicken Lemon Quinoa Soup
This Chicken Lemon Quinoa Soup is perfect for a cold or rainy day. Homemade soup and rainy days go hand in hand, after all!
Ultimate Loaded Nachos
These Ultimate Loaded Nachos are made outdoors on your smoker and are the perfect afternoon snack if you're looking for something to feed the whole family.
Perfect Baked Fries - 5 Ways
Need a potato fix? These Perfect Baked Fries by SaskTel customer ZestyKits offers 5 delicious ways to use up the potatoes in your pantry, from Greek-style to Cajun and even poutine! You'll definitely find your next favourite recipe in this article.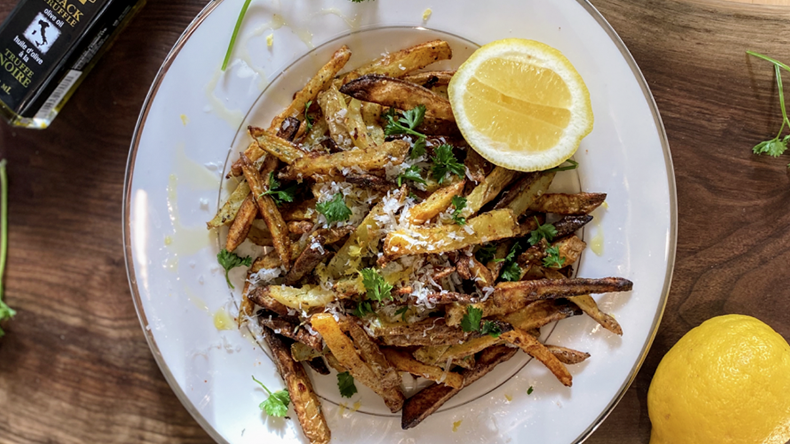 The Best Vegan Meat Sauce
Are you looking for a vegan meat sauce recipe for Meatless Monday? Look no further than The Best Vegan Meat Sauce recipe. It uses mushrooms and walnuts to achieve a meaty texture and uses all the spices of a classic bolognese.
Soft and Moist Chocolate Banana Muffins
Banana bread and banana muffins have been a staple in lots of kitchens over the past few months. The added cocoa powder in these ones makes them feel even more indulgent! The blog article also includes a list of substitutions that you can make if you're looking for a few alternatives to make it healthier.
Nut Roll
This Nut Roll recipe is a great dessert to make on a dreary day. For many, it's a nostalgic recipe, usually saved for the holidays, but we think it will be fantastic year-round.
Sea Salt and Chocolate Homemade Rx Bars
These healthy protein bars are the perfect guilt-free snack to have ready at home. Bonus: kids love them!
What kind of recipes have you been making at home? Let us know below in the comments and tag any food photos you post with #TodayIsTheDaySK on Instagram. We'd love to see what's fueling you!