Myrna Steer has lived in Saskatchewan for all her life. In her 91 years, she's seen a lot of things change in our province. Familiar hometown landscapes have transformed, communities have grown, and technology has become part of everyday life—making some things a lot easier.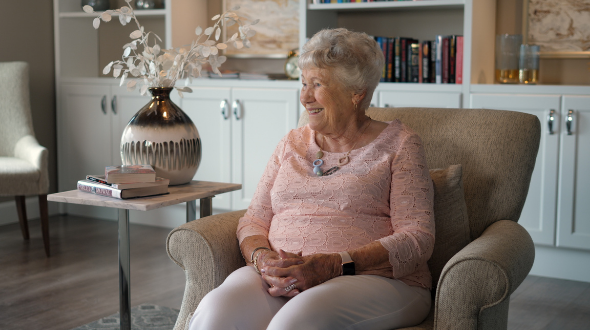 Myrna's family has grown and changed, too, and they've spread out across North America. But she doesn't let herself get left behind: with the help of her grandkids, she stays on top of new tech to keep in touch with everyone, texting from her smartphone and using her SaskTel Internet to video chat on her laptop. When stay-at-home measures were introduced in 2020, everyone had to learn new ways to stay connected, but Myrna and her family were ahead of the game. Being comfortable with technology helped her avoid the isolation many seniors experienced and alleviated some of her family's stress about her being on her own.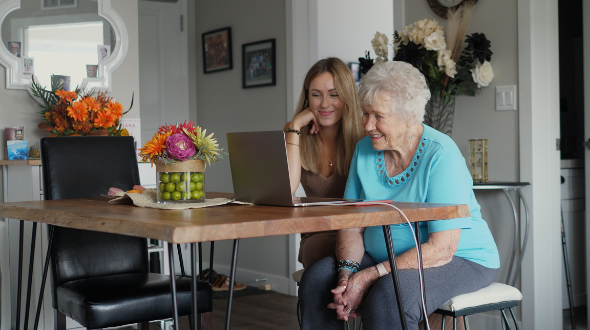 With the need for social distancing and Covid bubbles, her recent move off the farm and into town didn't afford her the social opportunities she had hoped, but Myrna is keeping herself busy with her hobbies. She plays the piano, bakes, and walks to stay active. She loves playing cards, whether it's in person or on her computer. And she celebrates every family birthday with beautiful handmade cards and happy phone calls.

From party lines to smart watches, we're very proud of the small part SaskTel has played in Myrna's story, and we're honoured to share it with you.

Check back soon for more Saskatchewan stories and SaskTel Connections.