When we're spending long, hot days in the yard, it's important to be comfy, especially when the evening hits and we're hosting all our friends for backyard barbecues and Rider games. There are ways to amp up your living space for every budget type, whether you're more of a DIYer or someone who likes the convenience of buying for your needs. Here are some great ways to make your outdoor living space the place to be this summer.
Create an Outdoor Living Room
There are lots of options on Wayfair for patio furniture that will fit every budget-type. You can mix-and-match different fabric designs and colours, frame materials, and greenery to create a perfectly quaint, bohemian living space. Try to do something different outdoors than what you have inside your house. Is your indoor living room missing a sectional? Take advantage of the space you have outdoors, and give yourself your dream living and dining room.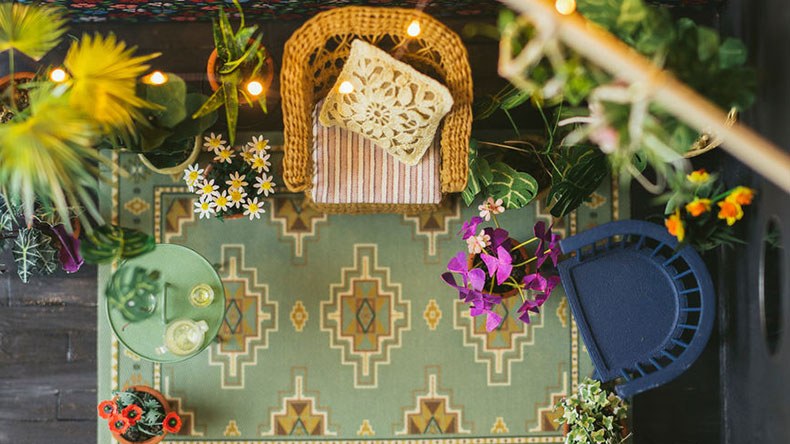 Maybe new patio furniture isn't within your budget, but have you ever thought about creating your own for cheaper? Buy some trendy tropical cushions and build your custom furniture to fit. You can upcycle pallets that your local shops plan to get rid of, or you can splurge for some wood from your neighbourhood lumber store. With nice cushions, mismatched pillows, and some cozy throw blankets, no one will know that your outdoor living room was created on a budget.
Get Your Space Ready for Guests
Whether you're planning an elegant outdoor dinner party, or hosting a casual barbecue, having some melamine plates and acrylic glasses will help bring the bohemian vibes to the social gathering. Having a drink dispenser set out for your guests to help themselves filled with a couple signature drinks is a great way to make them feel at home and hydrated.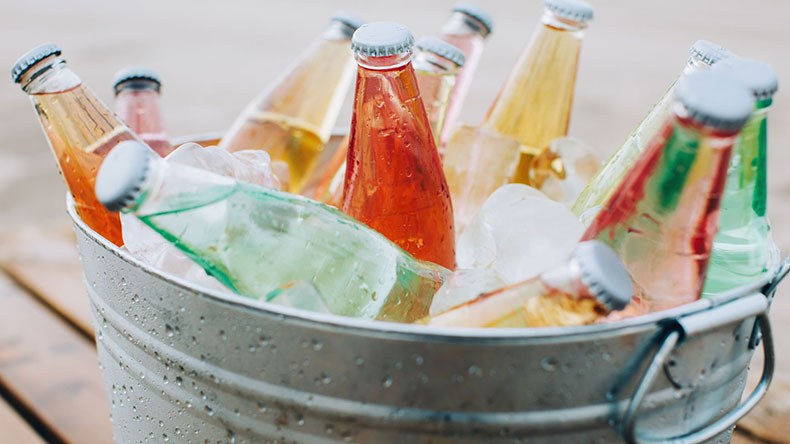 If your gathering is more the BYOB and potluck type, then having a few tin beverage tubs set out with ice so everyone can keep their bevvies cold is also a great idea. To keep things organized, Potluck Hub is a great app that allows you to create an event and invite friends from your contact list to your party. If you have a dinner theme, you can add things for guests to bring to the potluck and let each person pick something to bring off the list. You can even use the in-app chat feature to coordinate with each other to make sure your party will have everything you need.
These outdoor-friendly potlucks bowls are perfect for keeping everything sealed away from bugs until you're ready to dig in. Speaking of bugs–citronella candles are an ideal way to create a nice ambiance while keeping the bugs at bay.
Create Good Vibes
Between lighting and music, every gathering needs good vibes. Get your guests into the right mood by playing some chill music. Bluetooth speakers are a necessity for any backyard party. Cue it up with our Ultimate Summer Playlist and you have yourself the recipe for an awesome function.
As the sun goes down, you're going to want to make sure that your outdoor space is appropriately lit. There are several charming and inexpensive ways to illuminate your outdoor space. Fairy lights, lanterns, and solar lights are all ways to cast a dreamy hue over your yard at night. One of our favourites are these classic and stylish string lights that give off that cozy and warm glow all while looking cool and inviting.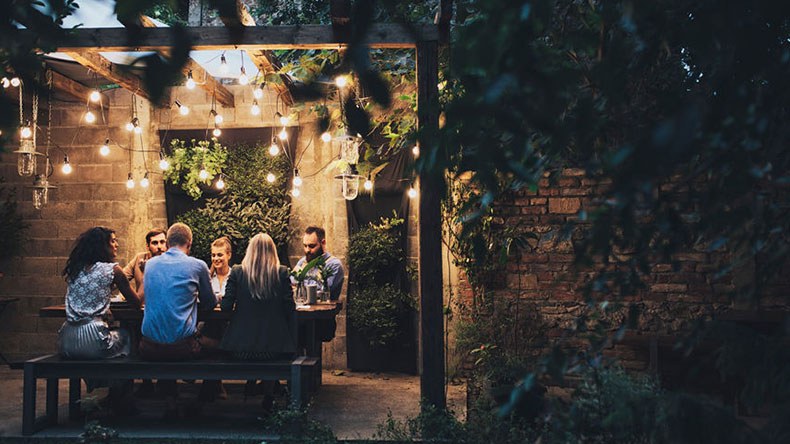 If you think your guests might get cold into the evening, keep a basket of blankets out for them to take as they need them, so no one gets uncomfortable. If you're lucky enough to have a firepit after dinner is the perfect time to get it going. You can even get a few cast-iron bush pie makers and make some filling for your guests to DIY their own desserts. Saskatoon berry bush pies are a great way to end a meal!
End the Night With a Movie or the Big Game
It's pretty simple to impress your guests by turning your backyard into a drive-in movie theatre to end the night. You can either hang a white sheet from the side of your house or garage and get a WiFi capable projector. Whether you're watching a movie or you're cheering on the Riders, maxTV Stream is your ticket to live TV and YouTube or Netflix. Creating a cozy space for your guests to relax after a great meal and an evening of visiting. After following these tips, you'll definitely have the yard that everyone wants to hang out in.
What's your favourite way to enjoy your outdoor space? Let us know below!