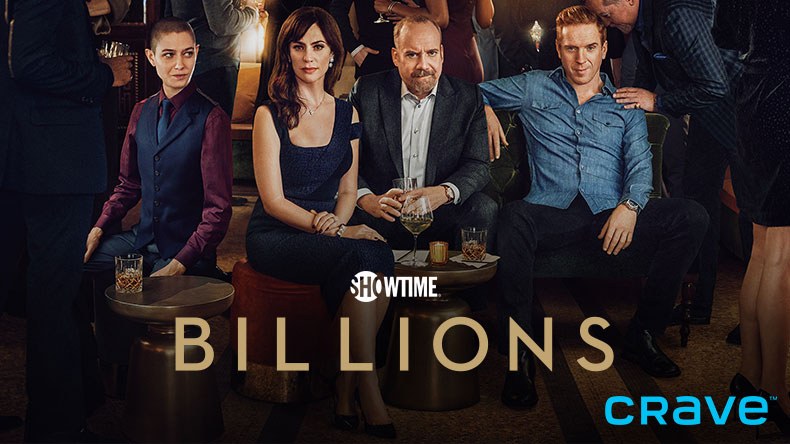 Billions - Rated: 14+
Set in the world of Manhattan high finance, this cat-and-mouse drama is back for a thrilling season #4. Billions features Damian Lewis as hedge fund billionaire Bobby Axelrod, whose shaky alliance with former enemy Paul Giamatti is tested by adversaries like Grigor Andolov (guest star John Malkovich) and Taylor Mason (Asia Kate Dillon). This season, they all find out exactly how high a price they'll have to pay to satisfy their ambitions.
Catch the season premiere of Billions on Crave at 8 p.m. CT on Sunday March 17th.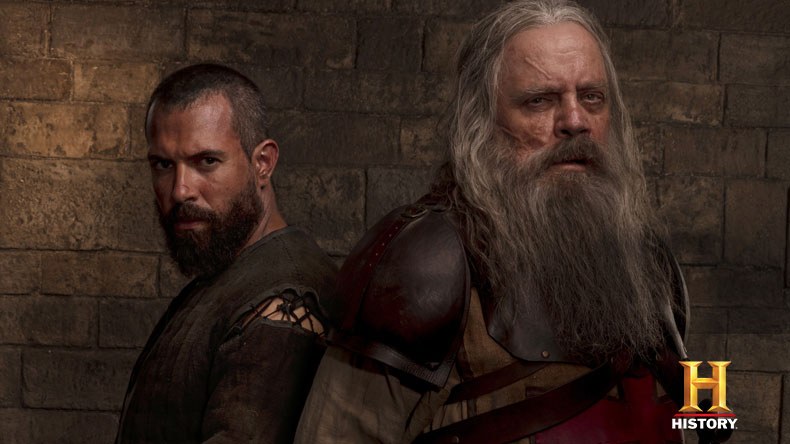 Knightfall - Rated: 14+
Trading in his lightsaber for Medieval sword, Mark Hamill (Star Wars) stars as Talus, a battle-hardened veteran of the Crusades who trains the next generation of young knights in the march to war with King Philip of France, alongside Tom Cullen (Downton Abbey), returning as Landry. The new season embraces a more brutal view of this harsh time in history, and heads towards the ultimate demise of the Templar Order which occurred on Friday the 13th, 1307.

Season 2 of Knightfall Premieres Monday, March 25th at 9 p.m. CT on HISTORY Canada.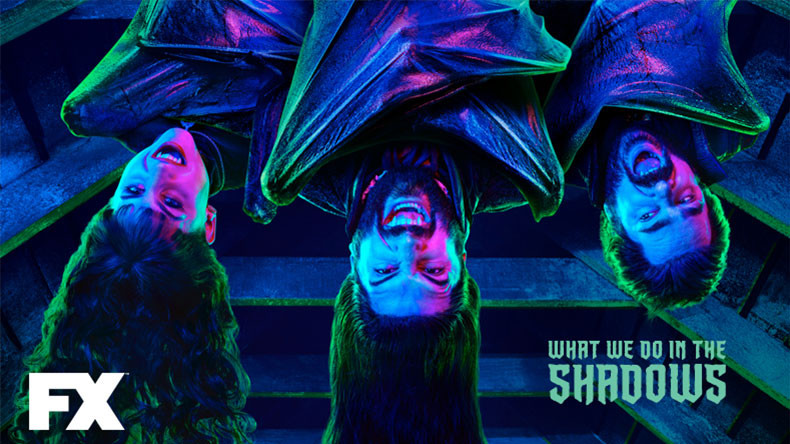 What We Do in the Shadows - Rated: 14+
A vampire mockumentary series based on the excellent mockumentary of the same name by writer/director Taika Waititi (Thor: Ragnarok). This is a darkly funny, documentary-style look into the daily (and especially nightly) lives of four bloodthirsty vampire roommates who've lived together for hundreds of years in Staten Island.

Catch the series premiere of What We Do in the Shadows on FX at 9 p.m. CT on Wednesday March 27th.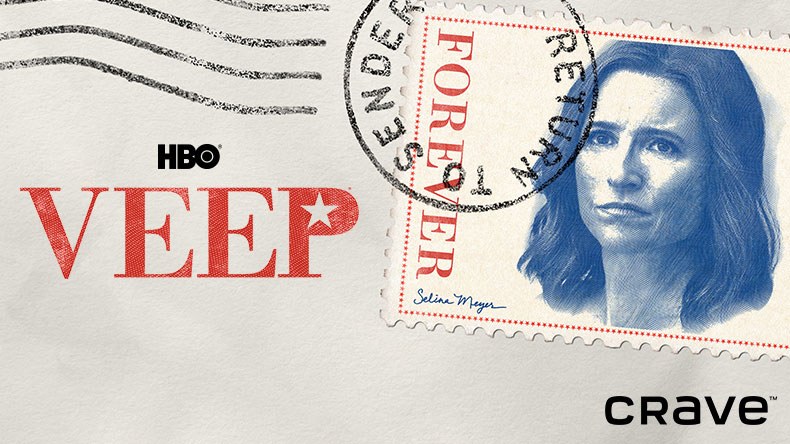 Veep - Rated: 14+
It's Selina's last chance to seize power and become President of the USA and Leader of the Free World. Julia Louis-Dreyfus is back for a final season as Selina Meyer, the narcissistic VP-turned-president-turned-presidential hopeful who's enabled (and hamstrung) by her team of schemers, backstabbers, and screw-ups.

Catch the final season premiere of Veep on HBO Canada at 9:30 p.m. CT on Sunday March 31st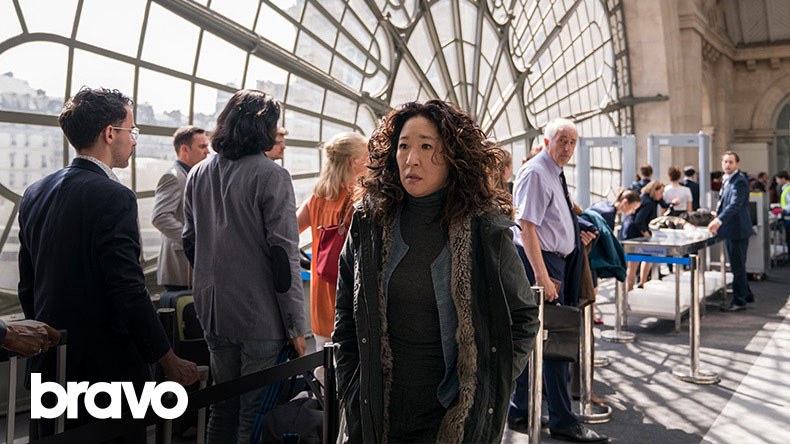 Killing Eve - Rated: 14+
Sandra Oh (Grey's Anatomy) is back as Eve Polastri, an MI5 officer who gets obsessed with tracking and killing Villanelle / Oksana Astankova (Jodie Comer), a psychopathic assassin who sets her sights on killing Eve. In the season 1 finale, Eve tried to kill Villanelle but the assassin escaped… to be pursued once again in Season 2.

Watch the season premiere of Killing Eve on Bravo at 7 p.m. CT on Sunday April 7th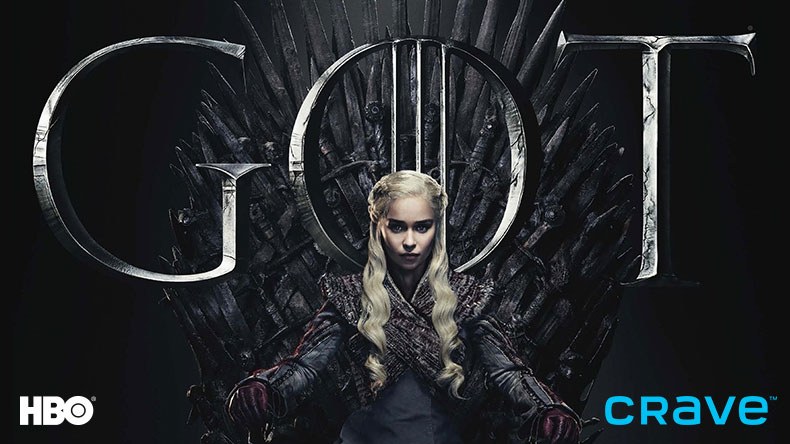 Game of Thrones - Rated: 18+
Excited for your return to Westeros? This year marks the beginning of the end of this epic fantasy-drama series, based on the blood-soaked A Song of Ice and Fire novels by George R. R. Martin. Catch up on seasons 1-7 (67 episodes) On Demand, then see if Season 8 gives us answers to burning questions like: Will Jon learn the truth about his parents? Will he pursue his claim to the Iron Throne? Will he ride a dragon? Are Tormund and Beric dead? How do you kill an undead dragon? Is the Night's Watch finally coming to an end after thousands of years? Tune in to find out!

Catch the final season premiere of Game of Thrones on HBO Canada 8 p.m. CT on April 14th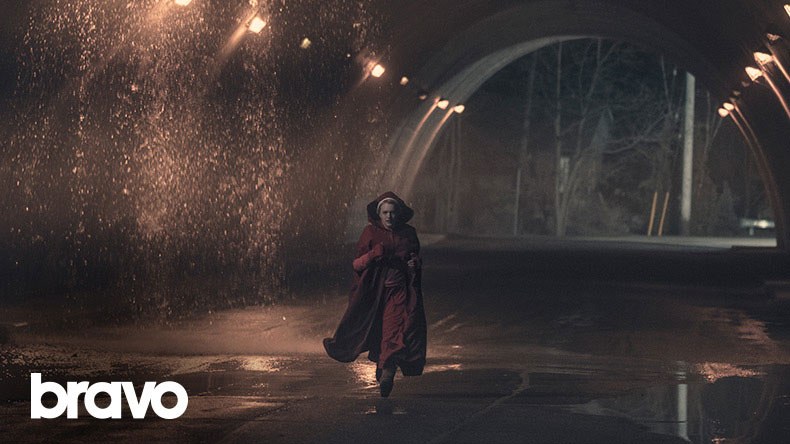 The Handmaid's Tale - Rated: 18+
Based on the best-selling Margaret Atwood novel, The Handmaid's Tale is a chilling portrait of a dystopian future where infertile or dissident women are forced to live in concentration camp-like conditions. One of these women, Offred, is determined to survive this terrifying world, and find the daughter who has been taken from her. Last season's cliffhanger finale had a stabbing, an escape, and a betrayal, leaving us demanding answers to these questions: Is Aunt Lydia dead? What will happen to Emily and baby Nicole? Is everything always going to be terrible?

Catch the season 3 premiere of The Handmaid's Tale on Bravo/Crave at 8 p.m. CT on Wednesday June 5th
The Rook - Rated: TBC
Based on the novel by Daniel O'Malley, The Rook is a supernatural spy thriller about Myfanwy Thomas who wakes up in the rain with no memory of who she is and no way to explain the circle of dead bodies scattered around her. When she discovers she's a high-ranking official in a British secret service for people with paranormal abilities, she must find out who wiped her memory—and why she is a target.

Catch the debut of The Rook on STARZ this summer (air date TBA).
What TV premieres are you most excited to see this spring?
Let us know on Facebook!

*NETFLIX streaming membership required

HBO®, HBO Canada®, and related service marks are the property of Home Box Office, Inc., used under license. All rights reserved.

Crave and all associated logos are trademarks of Bell Media Inc. All rights reserved.

WHAT WE DO IN THE SHADOWS © 2019 Fox and its related entities. All rights reserved.