The holiday season is officially upon us! What better way to get in the spirit than cozying up in front of the TV with a warm cup of eggnog in one hand and your maxTV remote in the other.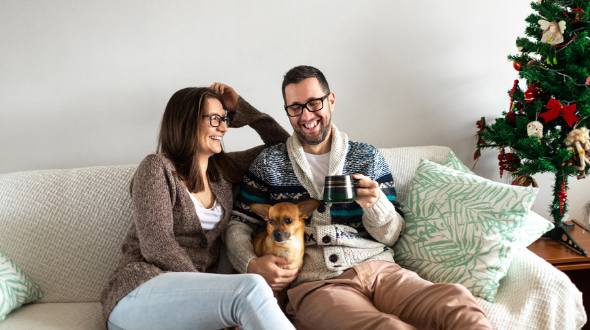 Typically, when we think about the set of a holiday movie, we wouldn't imagine it taking place in Saskatchewan. But there are definitely some hidden gems across our province that we think would make the cut. Let's take a look at some warm and fuzzy holiday flicks available through maxTV On Demand and pair them with a Saskatchewan town that could have served as the backdrop.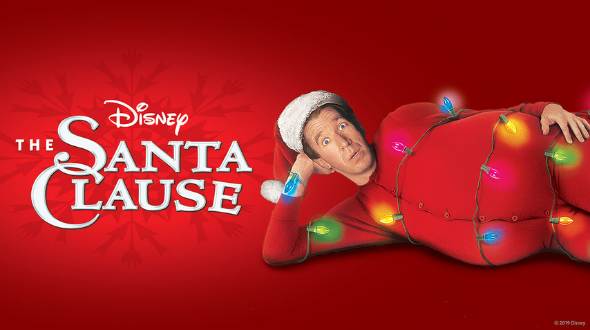 The Santa Clause- PG
Deck the halls with holiday magic in Disney's original Christmas favourite, The Santa Clause! On Christmas Eve, Scott Calvin (Tim Allen) and his son Charlie discover Santa has tumbled off their roof. When Scott puts on Santa's suit, he unwittingly triggers "the Santa Clause," and they're whisked away to the North Pole to take on the role of jolly old St. Nick in a merry yuletide adventure delivering cheer, humour, and heart!

Though this film was shot in the greater area of Toronto, we have a different place in mind. Located in the heart of the Qu'Appelle Valley northwest of Regina, Lumsden has a secluded country-like atmosphere that we think easily conveys the feeling of the North Pole. With a population of just under 2,000, this trendy town is full of local businesses (or should we say Santa's little workshops). Lumsden is surrounded by a breathtaking landscape of trees, valleys, and wildlife. Need we say more? Lumsden is the ultimate backdrop for the next holiday flick set at the North Pole.
*Disney's The Santa Clause ©2021 Disney. All Rights Reserved.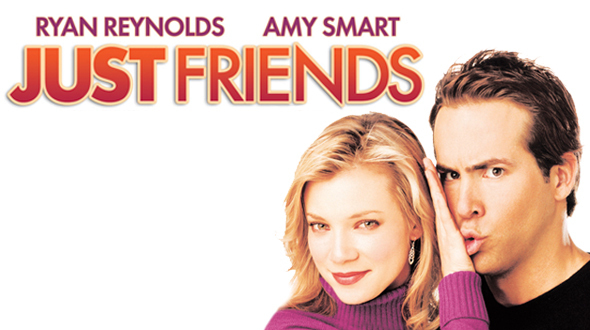 Just Friends- PG
In high school, Chris Brander (Ryan Reynolds) was a shy, overweight teen with a crush on the beautiful Jamie Palamino (Amy Smart). Unfortunately, Jamie thought of the good-natured Chris as "just a friend." Fast forward 10 years, Chris is a suave, fit, and successful music executive who is home for a visit and looking for a little payback. Love has other plans for him though, as he attempts to once again woo Jamie, all-the-while trying to distract the ditzy, pop-diva client (Anna Faris) he has in tow and a rival suitor (Chris Klein). Soon enough, Chris finds that romancing Jamie has not gotten any easier in this outrageous comedy of errors!

No need to pair this flick with a Saskatchewan town because much of Just Friends was actually filmed in our province! That's right, Jamie's house was located in Regina. Moose Jaw was the main shoot location for Chris' house, Clark and Darla's house, the hockey game, and the church where the fight between Chris and Dusty broke out. Pretty cool, huh? When you check out this rom-com on maxTV On Demand, see if you can recognize any of the locations.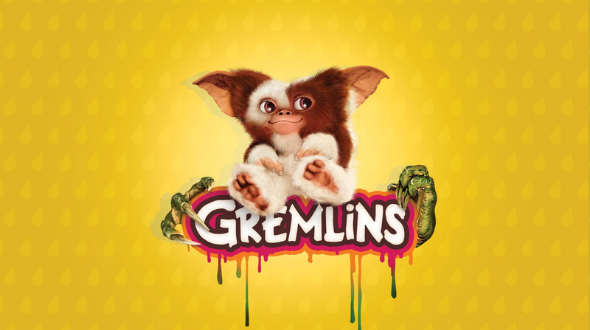 Gremlins- PG
With its Christmas lights and dusting of snow, Kingston Falls is an idyllic small town – until the gremlins take over. A father returns from Chinatown with an unusual pet, a Mogwai, as a gift for his son. The rules are simple: Keep your Mogwai away from water and bright lights, and most importantly, never-never-feed him after midnight. But the rules are inadvertently broken and the consequences multiply at an alarming rate.

While Kingston Falls is a fictional little town located in upstate New York, our province is full of quaint little towns just like it, and it's really hard to pick just one. But! We think we found the perfect location for the Saskatchewan version of Gremlins – Forget. Located in the southeast corner of Saskatchewan, Forget (pronounced 'for-jay') is the home of 40 people consisting of farmers, musicians, and artists. A focal point is The Happy Nun Cafe, known for supporting local food made and grown in Saskatchewan. After enjoying a delicious meal, sit back, relax, and enjoy some live entertainment from a local artist. Does it get any more quaint and wholesome than that?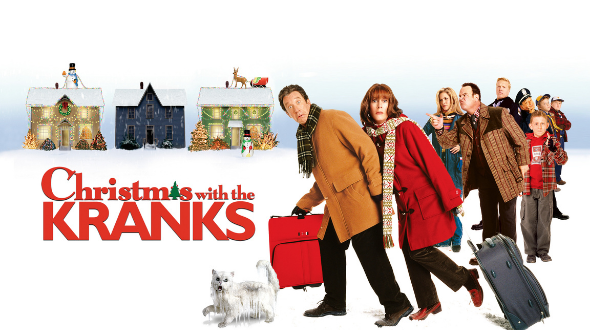 Christmas with the Kranks- G
Fed up with the commercial aspects of Christmas – particularly all the money spent – and alone for the holiday for the first time in decades as their daughter has just joined the Peace Corps, grumpy Luther Krank and his sweet wife, Nora, decide to skip Christmas this year and forgo the gifts, the tree, the decorations, the cards, the parties, and to spend the dollars saved on a 10-day Caribbean cruise.

The Kranks' neighbourhood of Hemlock Street is located in Riverside, a suburb of Chicago, and no doubt gives off the "small-town feel" as the neighbourhood bands together to help the Kranks plan a last minute Christmas party. We could see something like this happening in the village of Elbow, located just over 100 km south of Saskatoon off Highway 19. With a population of around 350, this village is the perfect set for a movie of tight-knit neighbours.

These are just a few of the many holiday movies you can tune into this season! Be sure to check out the rest of our movies On Demand available for rental on our service now.

Leave us a comment below if you can think of another Saskatchewan town that would have no problem setting the scene for a holiday movie!