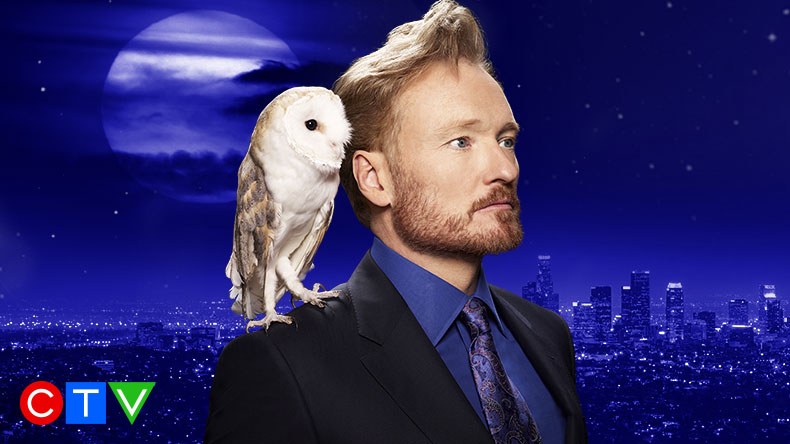 CONAN - Rated: 14+

After a 3-month hiatus (and a live stand-up comedy tour around North America), Conan O'Brien is back on the air with a shorter, half-hour talk show. The late-night show, in its ninth season, will air four nights a week. Conan will still feature celebrity guests but he's dropping the house band so he can put more emphasis on comedy. Milestone alert: Conan has now been on the air for an incredible 25 years.
CONAN returns to CTV at 1:30 a.m. CT on Tuesday January 22nd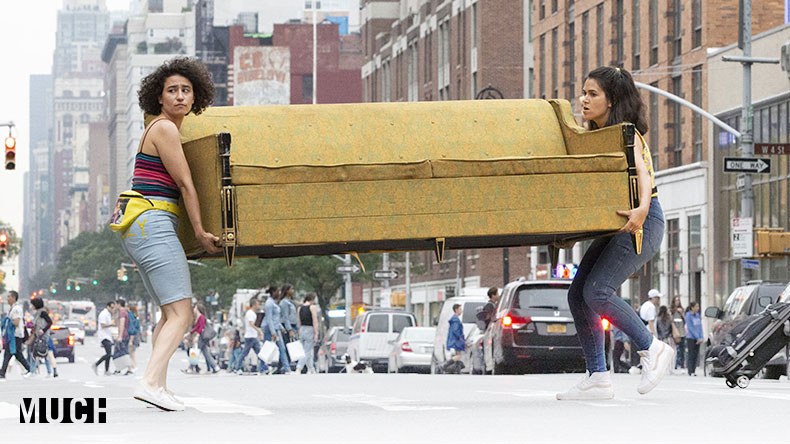 BROAD CITY - Rated: 14+

It's the fifth and final season of Broad City, a highly-rated cringe-comedy series featuring Abbi Jacobson and Ilana Glazer as millennial BFFs in NYC. Perpetually broke, they're never afraid to throw themselves into bizarre & messy situations. Last season ended with a special 'Friendiversary' to celebrate their friendship...catch up by watching seasons 1-4 on Crave.
Season 5 of BROAD CITY premieres on MUCH at 9 p.m. CT on Thursday January 24th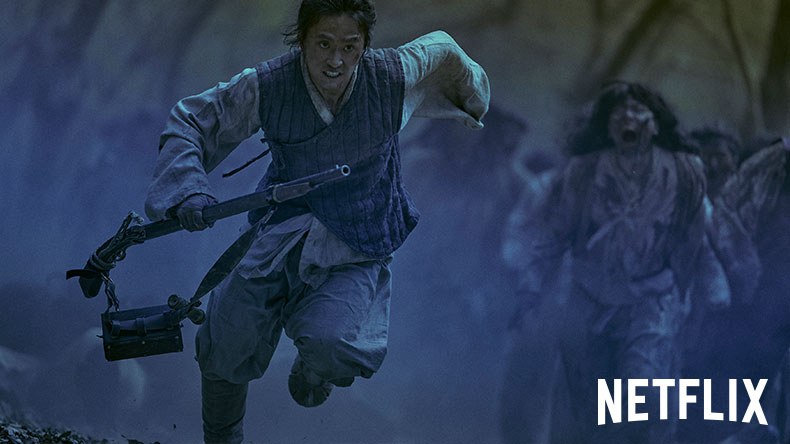 KINGDOM - Rated: TV-MA

At last, the show you've all been waiting for: Kingdom is an exciting zombie thriller that's set in Korea during medieval times—and it's already been renewed for a second season. The official synopsis: "The deceased king rises and a mysterious plague begins to spread. The prince must face a new breed of enemies to unveil the evil and save his people."
KINGDOM debuts Friday January 25th on NETFLIX*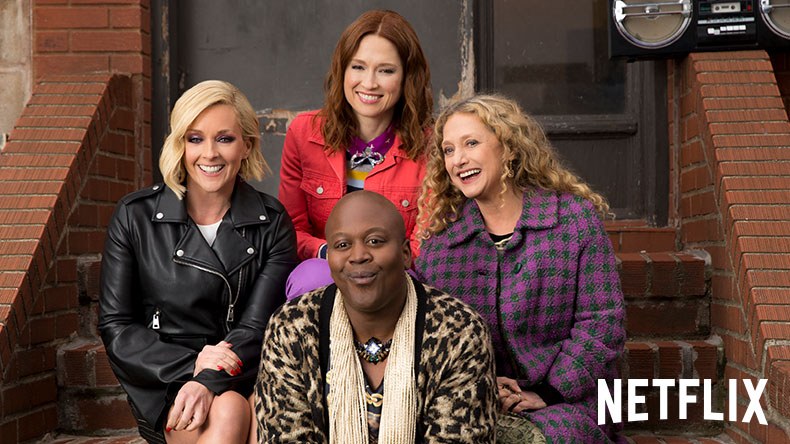 UNBREAKABLE KIMMY SCHMIDT - Rated: TV-14

Sadly, these are the last six episodes of the oddball comedy series starring Ellie Kemper as the plucky survivor of an underground doomsday cult who tries to make a go of it in Manhattan. Co-created by Tina Fey, this is one of the best TV shows of the last four years. Virtually every line of dialogue is a clever pun, double entendre, or meme-to-be. Laugh too hard at one joke and you'll miss three more gags in the next few seconds.
Season 4, part 2 of UNBREAKABLE KIMMY SCHMIDT debuts on NETFLIX* on Friday January 25th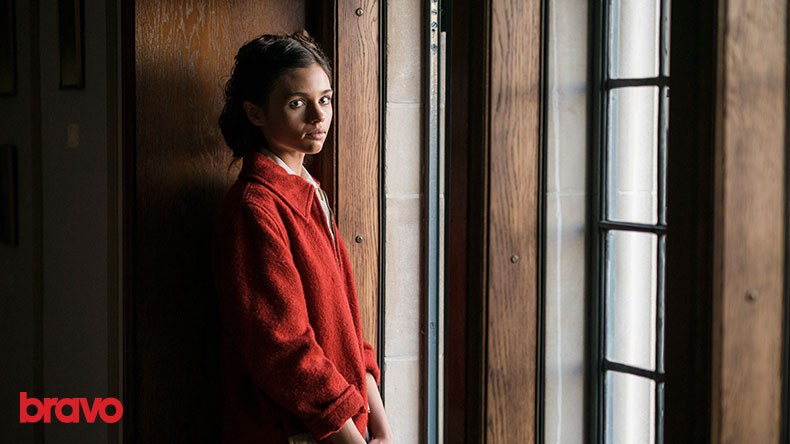 I AM THE NIGHT - Rated: 14+

Directed by Patty Jenkins (Wonder Woman), this six-episode true-crime drama follows a white teenage girl who in 1949 was given away at birth to a black restroom attendant in a Nevada casino. Now she finds herself drawn into a sinister mystery involving her birth mother, a notorious Hollywood gynecologist, and—possibly—the Black Dahlia murder. Watch the trailer.
I AM THE NIGHT debuts Monday January 28th on Bravo at 8 p.m. CT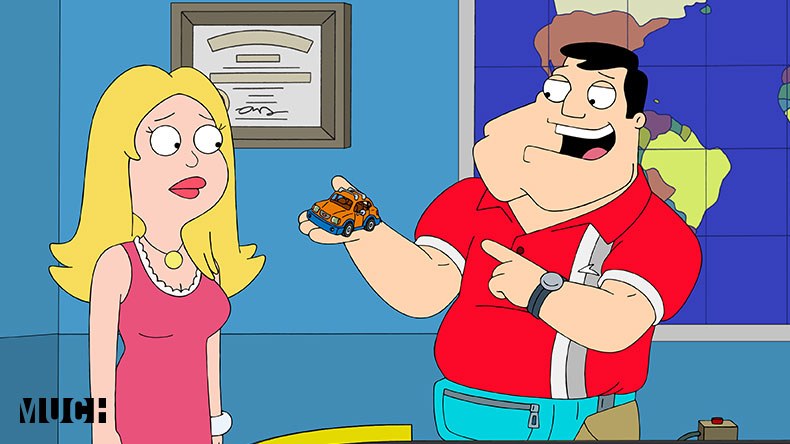 AMERICAN DAD - Rated: 14+

An irreverent, satirical animated comedy about a super-patriotic CIA agent, his dysfunctional family, and a wisecracking alien roommate who runs a speakeasy up in their attic. As it kicks off its 16th season, American Dad has quietly become one of television's longest-running shows. It's already been greenlit for a 17th season and will air 31 episodes in 2019 including a milestone 250th episode.
Season 16 of AMERICAN DAD premieres on MUCH at 10 p.m. ET on Monday February 11th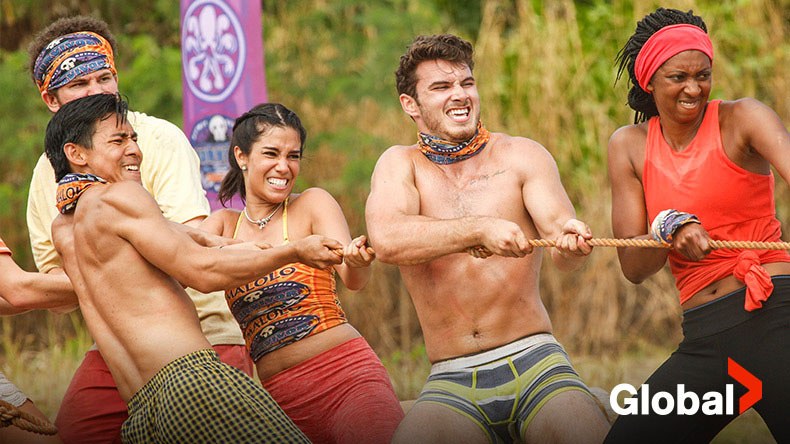 SURVIVOR: Edge of Extinction - Rated: PG

Spanning over 17 years and 38 seasons, Survivor is one of the longest-running reality shows on TV. By now, you know how the game works: teams of survivors are dropped into a rugged tropical island setting where they form alliances and compete to see who gets to stay (and maybe win the $1M prize) or who gets voted off the island. This time around, Survivor will break from tradition by adding a secret twist to the show's format that should add a high-stakes layer to this torturous game. Watch the trailer.
Don't miss the new season of SURVIVOR Wednesday February 20th at 8 p.m. ET on Global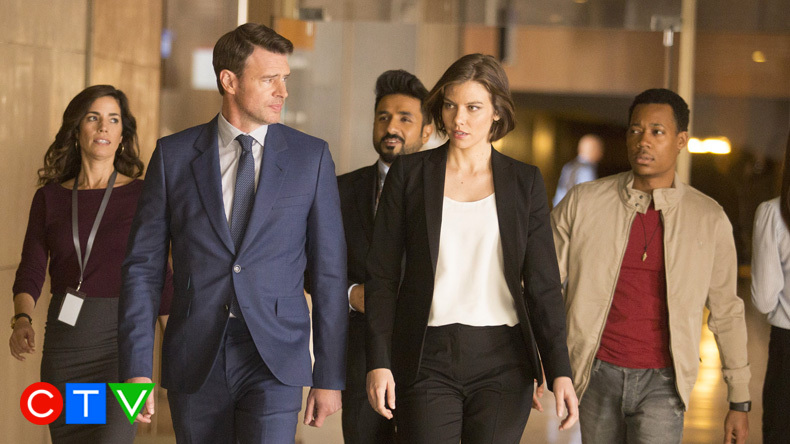 WHISKEY CAVALIER - Rated: 14+

This action-dramedy is about an FBI/CIA task force led by Will Chase (Scott Foley from Scandal). Following an emotional breakup, he's assigned to work with CIA operative Francesca 'Frankie' Trowbridge (Lauren Cohan). Together, they lead an inter-agency team of spies who periodically save the world (and each other) while navigating the rocky roads of friendship, romance, and office politics.
WHISKEY CAVALIER debuts Wednesday February 27th on CTV at 9 p.m. CT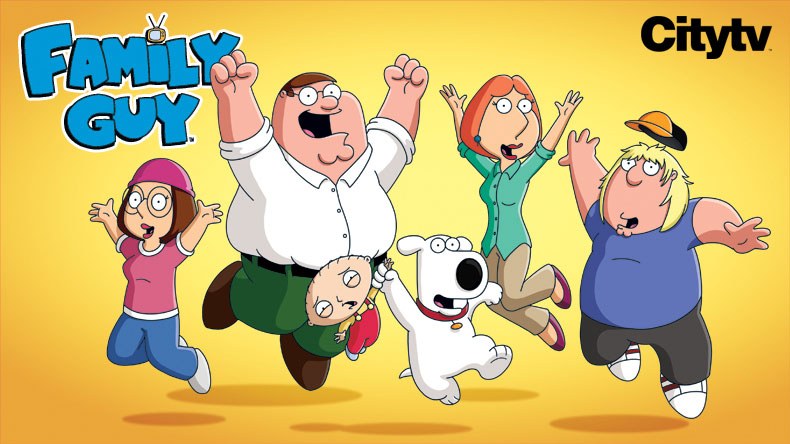 FAMILY GUY - Rated: 14A

Another animated sitcom about a dysfunctional animated family that's often sick, twisted, and politically incorrect. Endearingly ignorant Peter Griffin and his stay-at-home wife Lois live in Quahog, Rhode Island, and have a talking dog and three odd kids: Meg is a social outcast, Chris is awkward and clueless, while the youngest, Stewie, is a scheming genius baby.
Season 17 (winter premiere) of FAMILY GUY returns to Citytv at 8:30 p.m. ET on Sunday March 3rd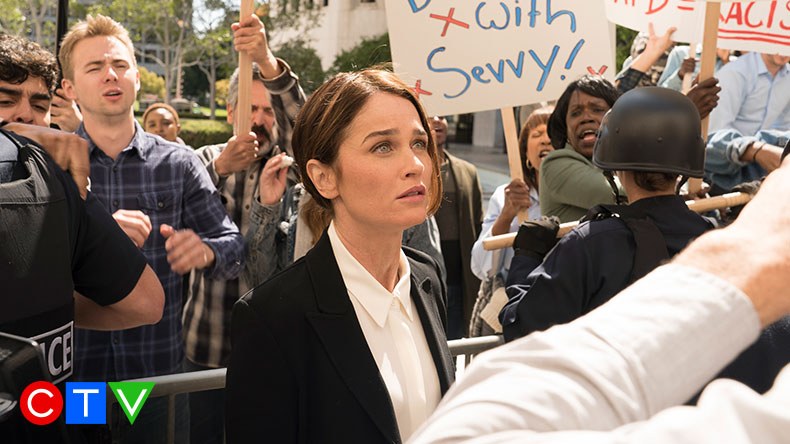 THE FIX - Rated: 14+

In this legal drama, Robin Tunney (The Mentalist) stars as Maya Travis, a Los Angeles district attorney who suffers a devastating defeat after prosecuting an A-list movie star for double murder. Devastated, she flees for a quieter life in the Pacific Northwest. Eight years later, when the same movie star is under suspicion for another murder, Maya is lured back to the DA's office for another chance at justice. The Fix is executive produced (and inspired by) Marcia Clark who was the prosecutor in the O.J. Simpson murder case.
THE FIX debuts Monday March 18th on CTV at 9 p.m. CT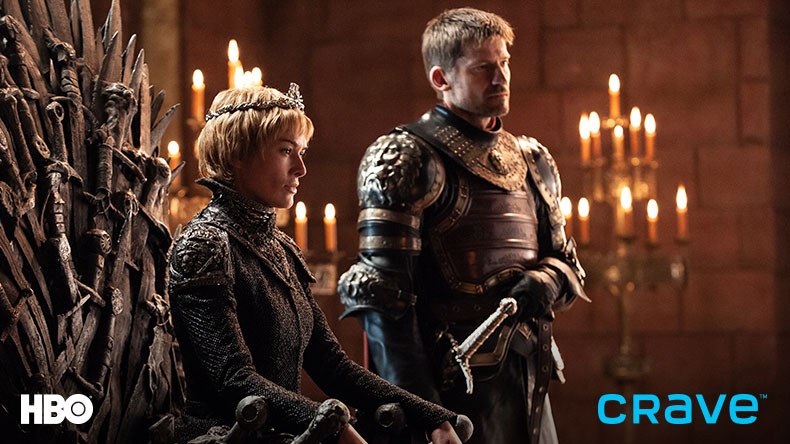 GAME OF THRONES - Rated: 18A – V, CL, N, M

Getting excited for your return to Westeros? This year marks the beginning of the end of this epic fantasy-drama series, based on the blood-soaked A Song of Ice and Fire novels by George R. R. Martin. Catch up on seasons 1-7 (67 episodes) On Demand, then see if Season 8 gives us answers to burning questions like: Will Jon learn the truth about his parents? Will he pursue his claim to the Iron Throne? Will he ride a dragon? Why is Tyrion worried about Jon hooking up with his aunt Daenerys? Are Tormund and Beric dead? How do you kill an undead dragon? Is the Night's Watch finally coming to an end after thousands of years? Tune in to find out!
Season 8 of GAME OF THRONES returns to HBO Canada on April 14th at 8 p.m. CT

What TV premieres are you most excited to see this year?
Let us know on Facebook!

*NETFLIX streaming membership required.
HBO®, HBO Canada®, and related service marks are the property of Home Box Office, Inc., used under license. All rights reserved.
Crave and all associated logos are trademarks of Bell Media Inc. All rights reserved.