The SaskTel Indigenous Youth Awards were created to build leaders for tomorrow in collaboration with Wicihitowin Foundation. Youth's achievement is recognized in five different categories: Outstanding Achievement, Education, Culture, Community Service, and Leadership. This year we held a virtual awards ceremony where we recognized ambitious youth across the province. Let us introduce you to our SaskTel Indigenous Youth Awards of Excellence recipients of 2021.
Outstanding Achievement – Kassidy Bouvier-Lemaigre
Kassidy is an exemplary role model of the Wicihitowin vision. She strives to live a healthy lifestyle and be a positive role model for youth in her hometown of Ile La Crosse and across northern Saskatchewan. Kassidy says, "I've always hoped I could be a leader or at least someone other people could look up to." Kassidy is the SRC President at her school and Junior Mayor of Ile a la Crosse. She has always enjoyed academics and loves learning new things and challenging her thinking. Culture is very important to her as she continues to learn to bead and speak her Indigenous languages of Michif and Dene.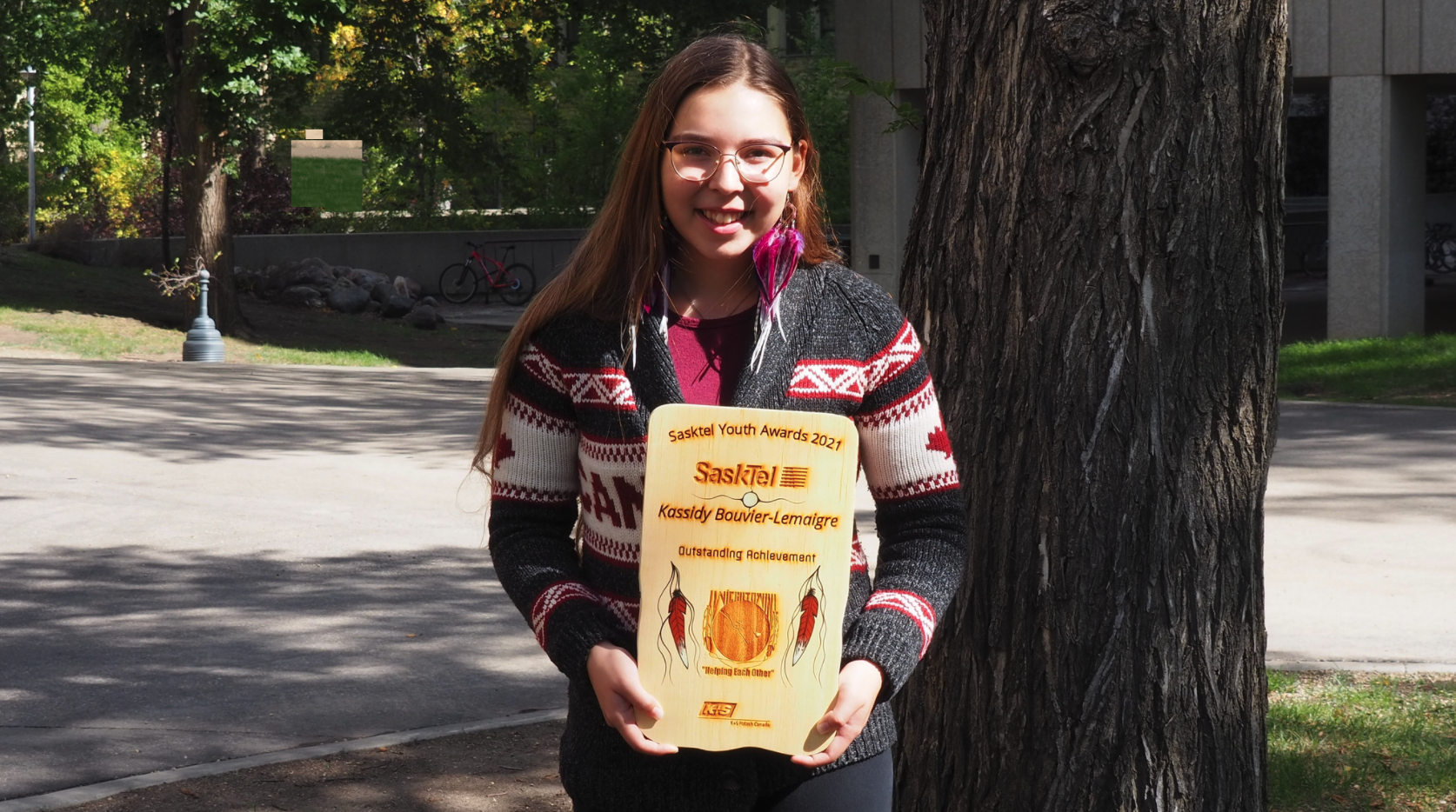 Education – Danaya Stevenson
Danaya is from the Keeseekoowenin First Nation in the Riding Mountain area, Treaty 2, and the Keeseekoose First Nation in Treaty 4. She has always taken pride in her academic achievements and is inspired to work hard at representing her community. Danaya says, "For as long as I can remember, I have been passionate about storytelling and the arts. It is my dream to pursue a career in visual storytelling, providing an Indigenous voice within the artistic industry." She was accepted into the Faculty of Media, Art and Performance through the First Nations University of Canada at the University of Regina where she will be working towards her Bachelor of Arts Degree.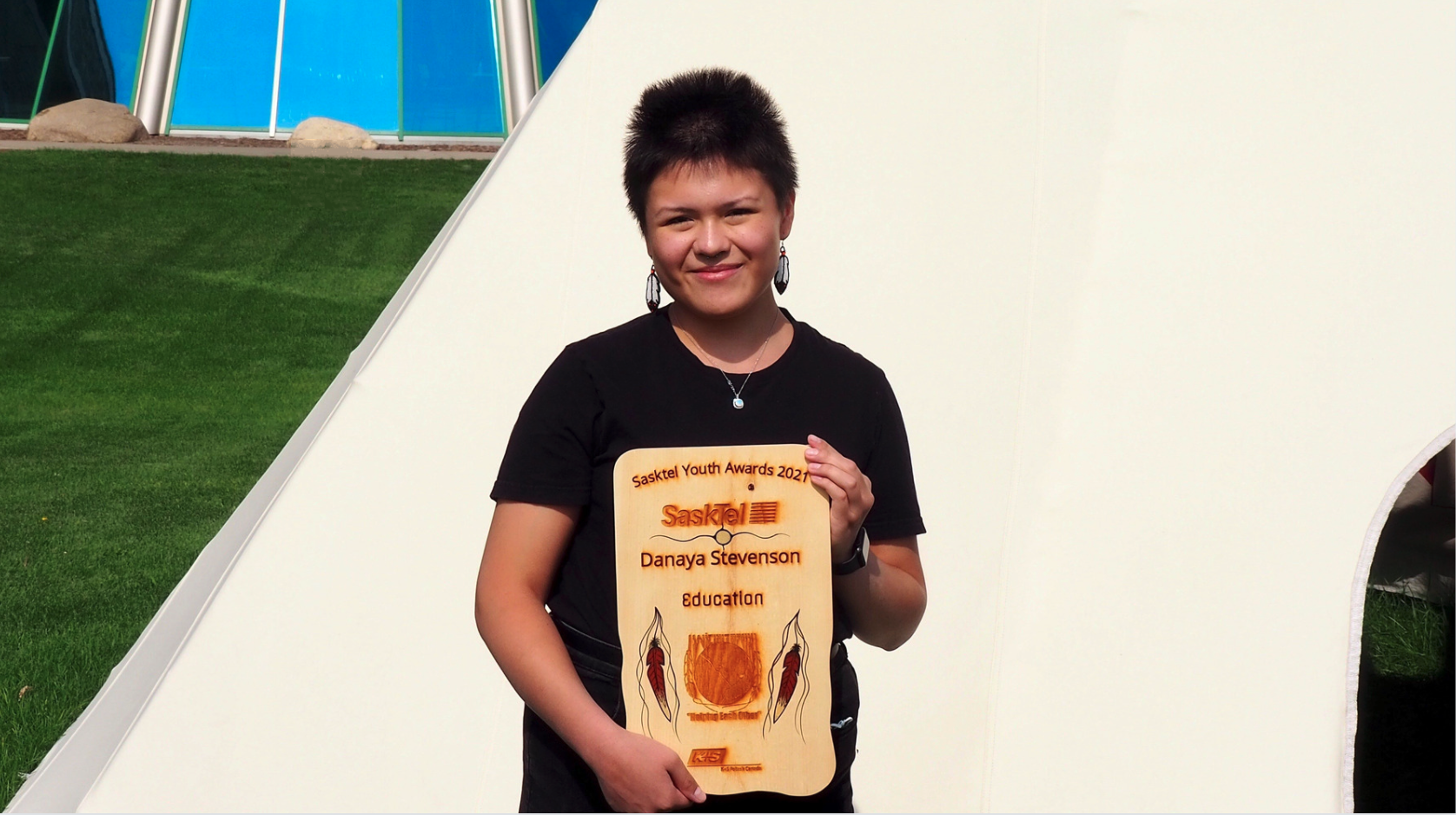 Culture – Laniece Asapace
Laniece is from the Kawacatoose First Nation and is representing her Plains Cree and Saulteaux relatives of the Treaty 4 territory. She says, "I come from a background of traditional people. My mother and grandparents ensured I uphold the knowledge of our ancestors." Laniece has continued to educate herself on cultural preservation as she learns the traditions of her people. She is the current reigning Miss Manito Ahbee, which means pakoseyimowin (hope), makawisiwin (strength), ka sohkeyimohk (courage), and kiteyihtâkosiw (honour). According to her tribal nation, it is these very important virtues that convey a true leader. Laniece strives to be a role model for other young girls and women as she continues to carry on the traditions and languages of her ancestors.
Laniece is featured prominently in our latest SaskTel Cares Campaign. As part of SaskTel's commitment to communities, sponsoring events like Pow Wows across the province is how we help to bring people together to celebrate connection and culture.

Community Service – Telia Lafontaine
Telia is a Metis student at Flex Ed Distance Learning School in Regina, Saskatchewan. She spends her spare time giving back to her community in any way she can. Whether it's babysitting her younger siblings, mentoring refugees, or making bookmarks and cards for local senior homes, Telia is continuously looking for ways to help those around her. Telia says, "I always tried to look past my own needs so that I can understand the needs of others." Telia plans to continue making a difference in her community by pursuing her dream of becoming a nurse.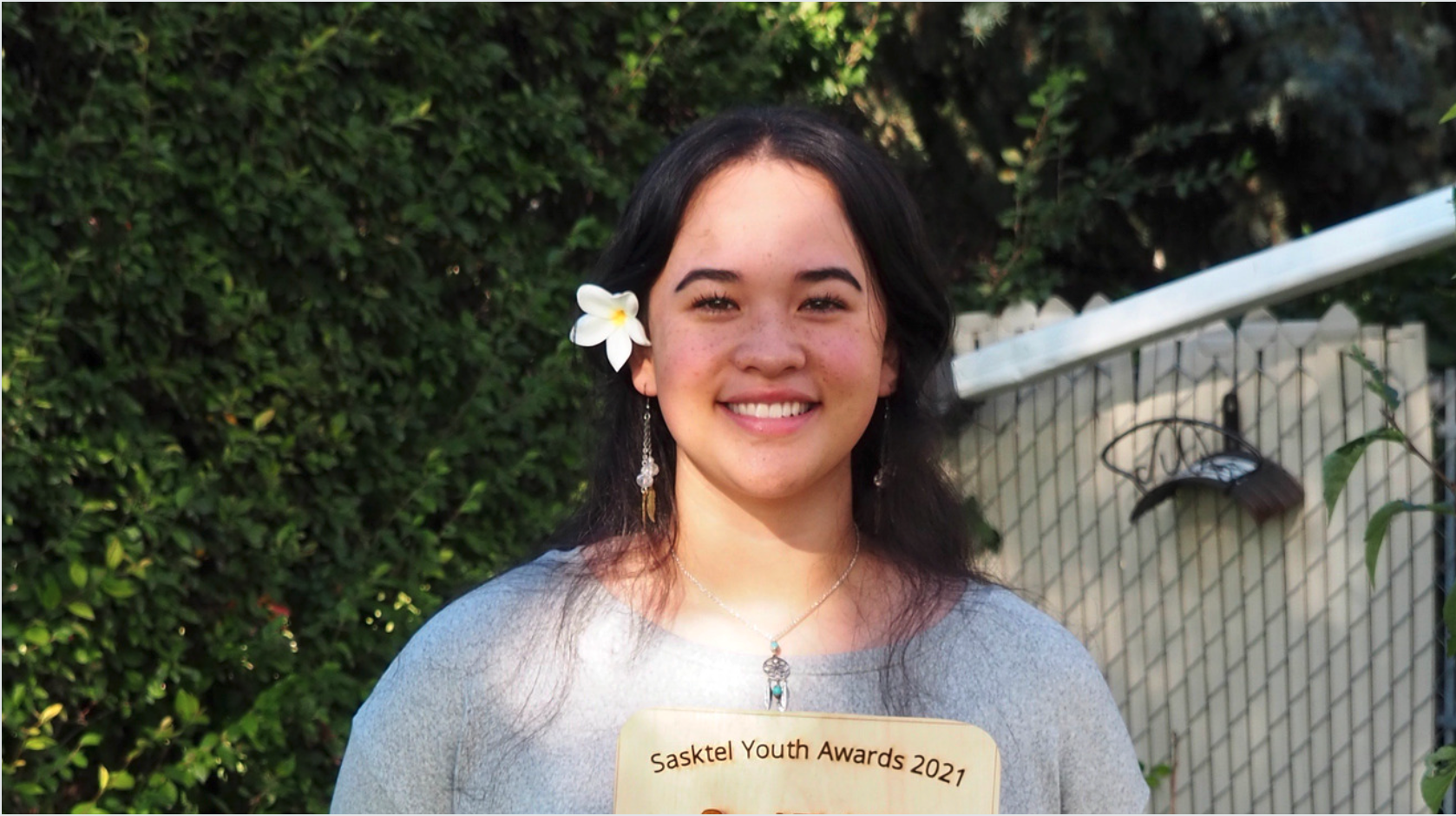 Leadership – Kaylynn Bear
Kaylynn demonstrates Indigenous leadership both in school and in her personal life. She is part of an Indigenous theatre program called Circle of Voices run by Gordon Tootosis Nikaniwin Theatre where participants explore their creativity and learn about Indigenous theatre. She was also a part of the film program at Evan Hardy Collegiate where she created a film that reflected on where she came from and received an award for the Best Director. Kaylynn plans to attend the wîcêhtowin Theatre Program at the University of Saskatchewan where she will be trained in the areas of performance, playwriting and theatre design.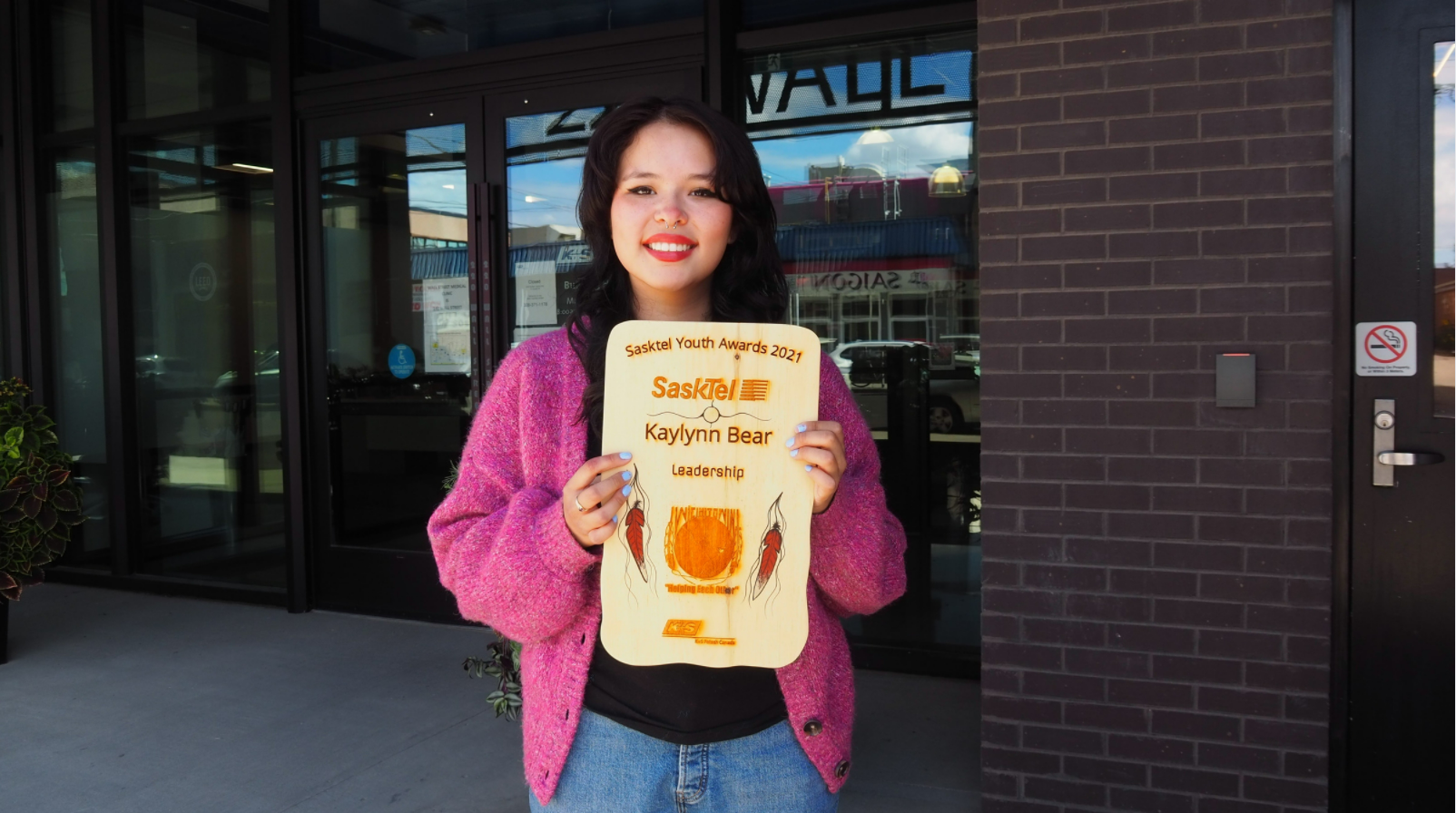 Congratulations to all our award winners and nominees. The list of applicants was outstanding and we look forward to recognizing the accomplishments of more ambitious youth across the province. To learn more about our award categories, please visit our website.