Sâkêwêwak is a Saulteaux word meaning "they are emerging" or "coming into view." Born out of a rising art community in the early 90's came Sâkêwêwak First Nations Artists' Collective. This name was chosen to reflect the community's vision for an arts organization committed to the needs of Indigenous artists and to encourage the development of new artistic practices. We were able to chat with Holly Aubichon, the collective's new Administrative Director and hear more about their vision. She shared with us the mandate below.

"To ensure that Indigenous artists within the city of Regina and surrounding areas are consistently provided with the space and environment that allows them to develop their self-determined artistic practices through critical exchange with their peers and audiences."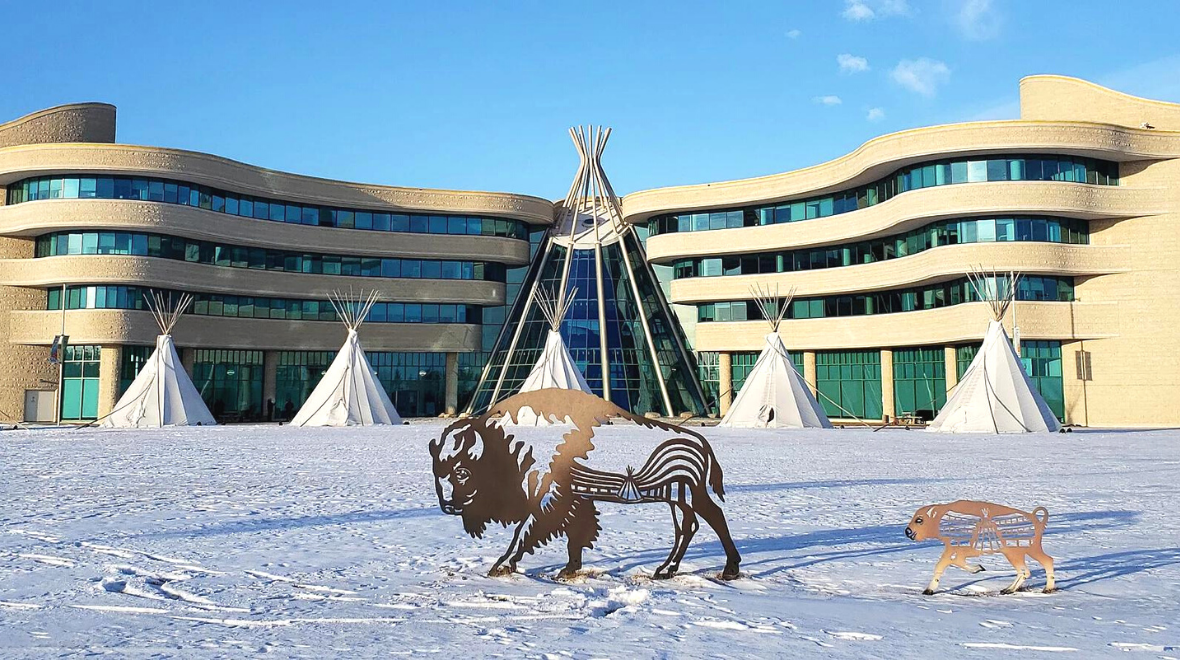 The Sâkêwêwak Artists' Collective supports around 50 diverse members who range from filmmakers to traditional art practitioners, quilters, poets, painters, beaders, spray paint artists, musicians, sculptures, and more. What inspires Holly the most about these artists is their passion for sharing and developing their skills, which have created stronger Indigenous representation and advocacy in their community.

According to Holly, the Collective engages with its membership and audiences through:

•An annual Storytellers Festival in February
•An annual Members' Show called Mamawi-Acimowak "They Tell Stories Together"
•Other exhibitions
•InRez artist residencies
•Member perks
•A submission page on the website for programming proposals
•New programming initiatives

"Each artist has their own reason and purpose for who they create for, but generally speaking, most artists who are a part of the Collective create for themselves, their families, and for an Indigenous and non-Indigenous audience. These artists are creating pieces as living archives of Indigenous visual culture, traditions, identity, resistance, revival and new ways of Indigeneity."

Holly believes that the attempt of cultural genocide is a large influence on why Indigenous artists create, trying to reconstruct the false narrative and misrepresentation in colonial history. "In my art practice, I make for my own healing, and my family's healing. I think that many, if not all Indigenous artists are healing during the creating process."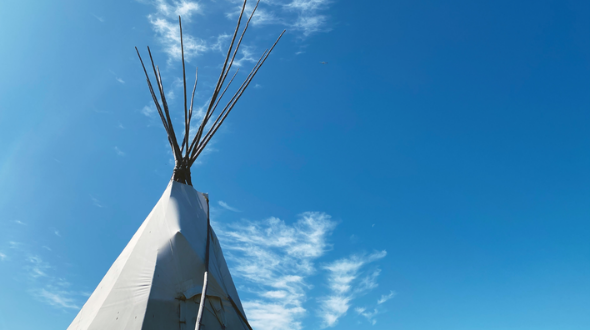 For non-Indigenous people to better understand Indigenous art and artists, Holly suggests making a conscious effort. "I'd challenge people to set a goal," said Holly, "to spend two weeks, three months, one year, any of those time frames, to prioritize and commit to experiencing Indigenous art in their everyday life." An example of that would be watching an Indigenous film or tv show. Other options would be purchasing art for your home, going to an art gallery to see contemporary Indigenous art, or attending a workshop led by an Indigenous person. All of these activities are easily accessible in Saskatchewan.

"It is crucial for non-Indigenous people to get involved and develop respectful relationships with a community of Indigenous people," said Holly. "Art is an outlet for all conversations to happen. A simple conversation may lead to collaboration and new understanding." She suggests collaborating by working together and building relationships with artists you admire. Offer to teach a skill to an Indigenous artist, whether it's in creating art, grant writing, or sound production. Then plan, create, or work with one another on that new skill.

"Be the one to start the conversation," said Holly. "Do not expect to have your questions answered; rather, expect to make a friend. Listen first when you're working together, don't ask questions for the benefit of your education. Listening is the best way to learn."

Sâkêwêwak Artists' Collective Member Features:
Dale Mac is a Roots/Rock/Blues songwriter from White Bear First Nation in Saskatchewan. The storytelling in his lyrics and driving music are both backed by his soulful, energetic guitars. His upcoming release "Pejuta Road" blends his threatened Nakota language and hand drumming with contemporary guitar-driven storytelling.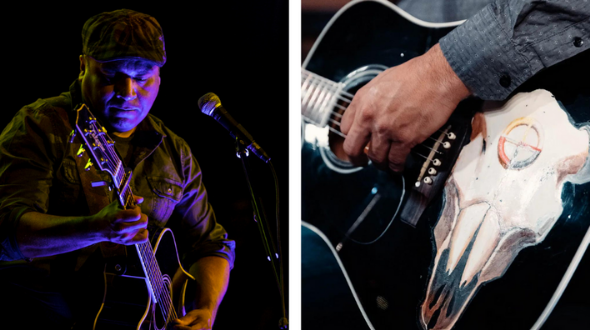 Photo Credit: Jessica Wittman

Stacey Fayant works in various mediums including wool, fabric, beading, and painting. She was born and raised in Regina and has Métis, Cree, Saulteaux, and French roots. Having utilized body modification as self-therapy, Stacey became interested in how personal aesthetics relate to identity and self-valuation. She studied tattooing traditions practiced in North America and is helping reinvigorate Indigenous tattooing.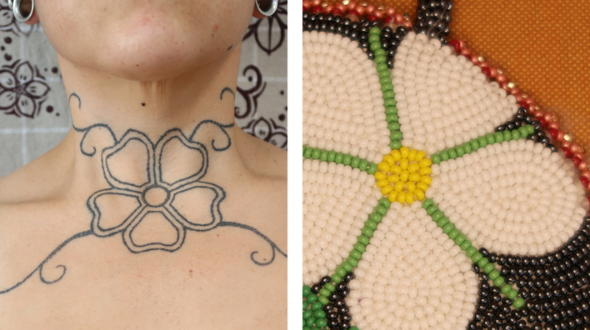 Photo Credit: Jason Hipfner

Melanie Monique Rose is a fibre and visual artist from Regina, Treaty 4 Territory. She attended the Kootenay School of the Arts in Nelson, BC and majored in Fibre Arts. Since then, Melanie has exhibited her work in solo and group exhibitions on a national level. She works closely under a theme she identifies with, "The Flower Beadwork People," a nickname for Métis people.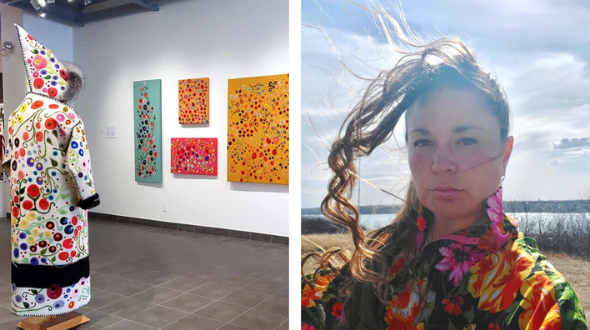 Photo Credit: Saskatchewan Craft Council Gallery

As a SaskTel customer, Sâkêwêwak Artists' Collective is one of the many local Indigenous organizations you can support right here in Saskatchewan. And if you would like more information on the Sâkêwêwak Artists' Collective or to find out how to join, visit their website here or contact Holly directly at sakewewak@gmail.com.