"When we started in 2007, I didn't think we would get to where we are today," says League Convenor Mike Thomas. The Regina Youth Flag Football league will have had 5,000 athletes by the end of 2023, with youth aging from 3 years old all the way to 17.

Mike attended the 2023 NFL Flag Summit in Atlanta, Georgia this summer. The summit brings NFL Flag leagues from all over the United States and Canada together to learn, network and celebrate. "There was someone who believed in us to put our name forth for a nomination as the 2023 League of the Year. Once the announcement was made that we won, I was quite surprised and brought to tears. But it was more so tears of joy."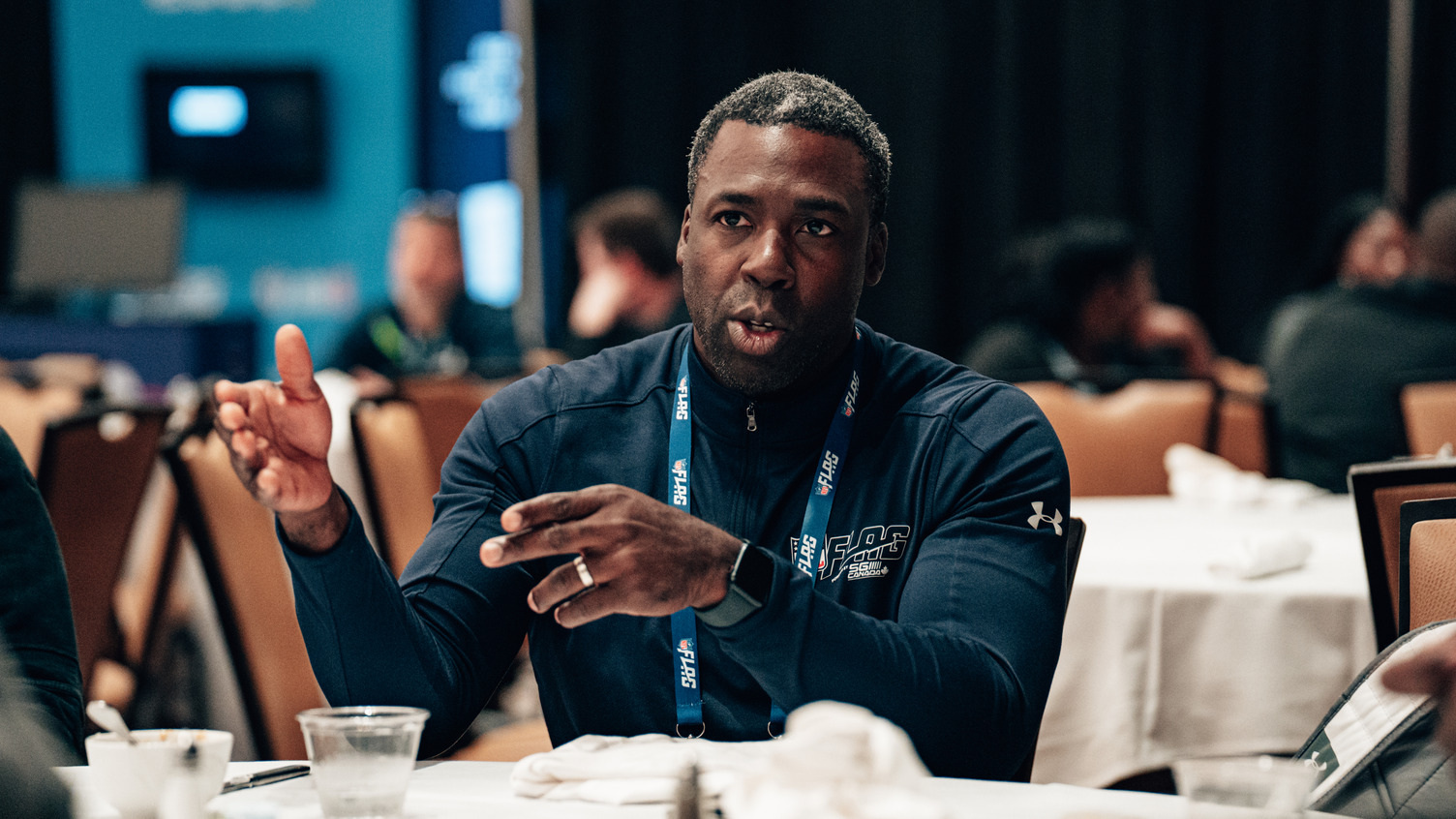 "The achievement of us being announced as the 2023 League of the Year is really just a culmination of the 17 seasons that we've run with the program and the people that have been involved over the years and supported us," says Mike. "More than anything, I'm super happy and thankful for all of the people that have been a part of the league over the years that have trusted us to have flag football be a sporting choice of theirs."

The goal of Regina Youth Flag Football is to give youth the ability to play the sport. Mike says, "Youth sports are important for so many reasons. Sometimes parents don't realize what benefits their kids are receiving from being involved in sports."

Mike says, "Electronics have become a very prevalent part of everyday life now. The important part of this game is it gets kids physically active. They gain new friends, expand their social circles and learn how to communicate and interact with others."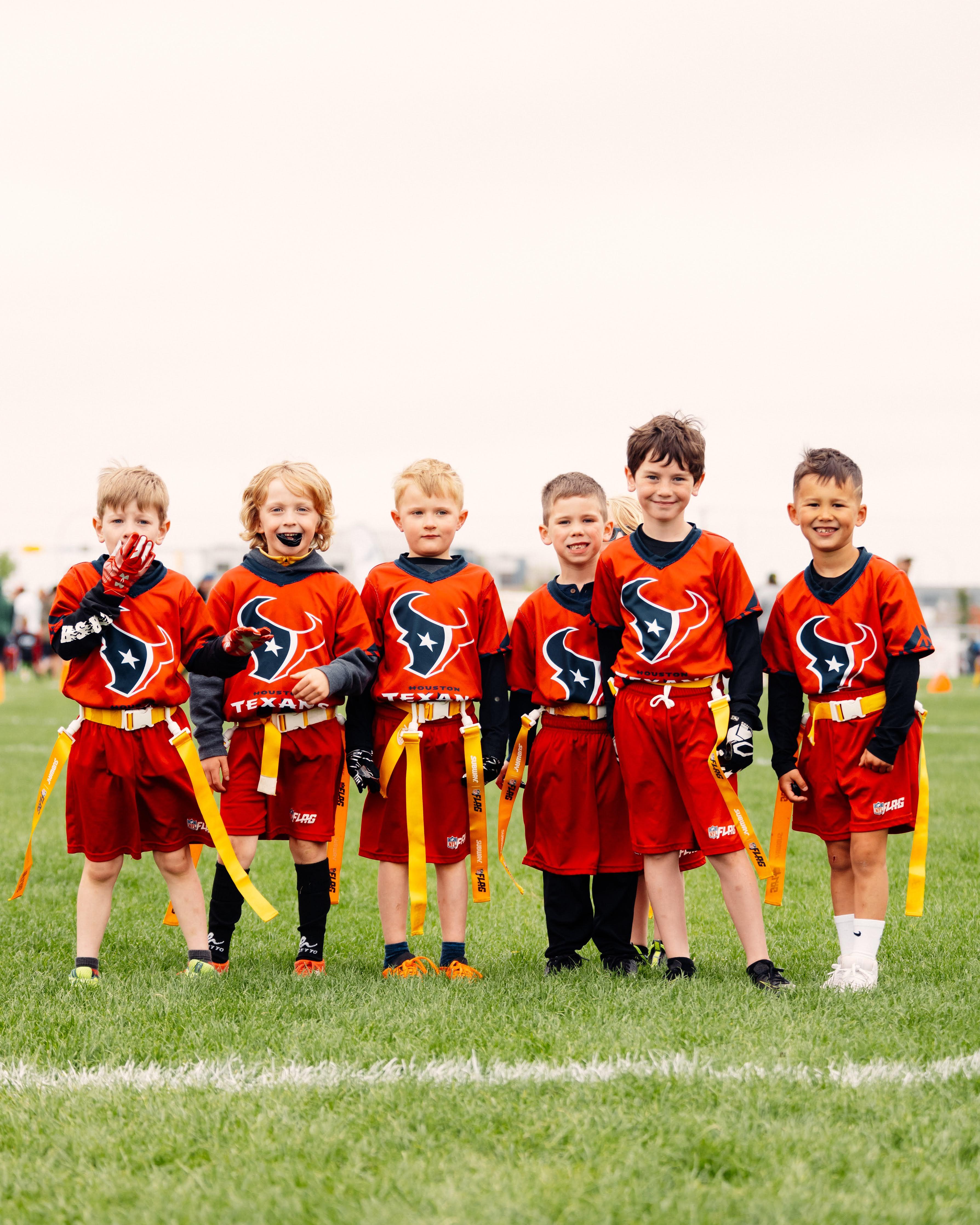 "It's great when children are able to come together and learn what it's like to be a team and achieve a goal."

Mike says, "SaskTel being involved in our organization is big for a lot of reasons. One, from a visibility standpoint. When they see an organization such as SaskTel being involved, it lets them know there is an instant credibility to that organization. From a financial aspect, our sponsorships gives us the ability to not have it be a monetary burden for some families. We're able to utilize the dollars to help fund a family or help groups that may not have the certain clothing or items to be able to play."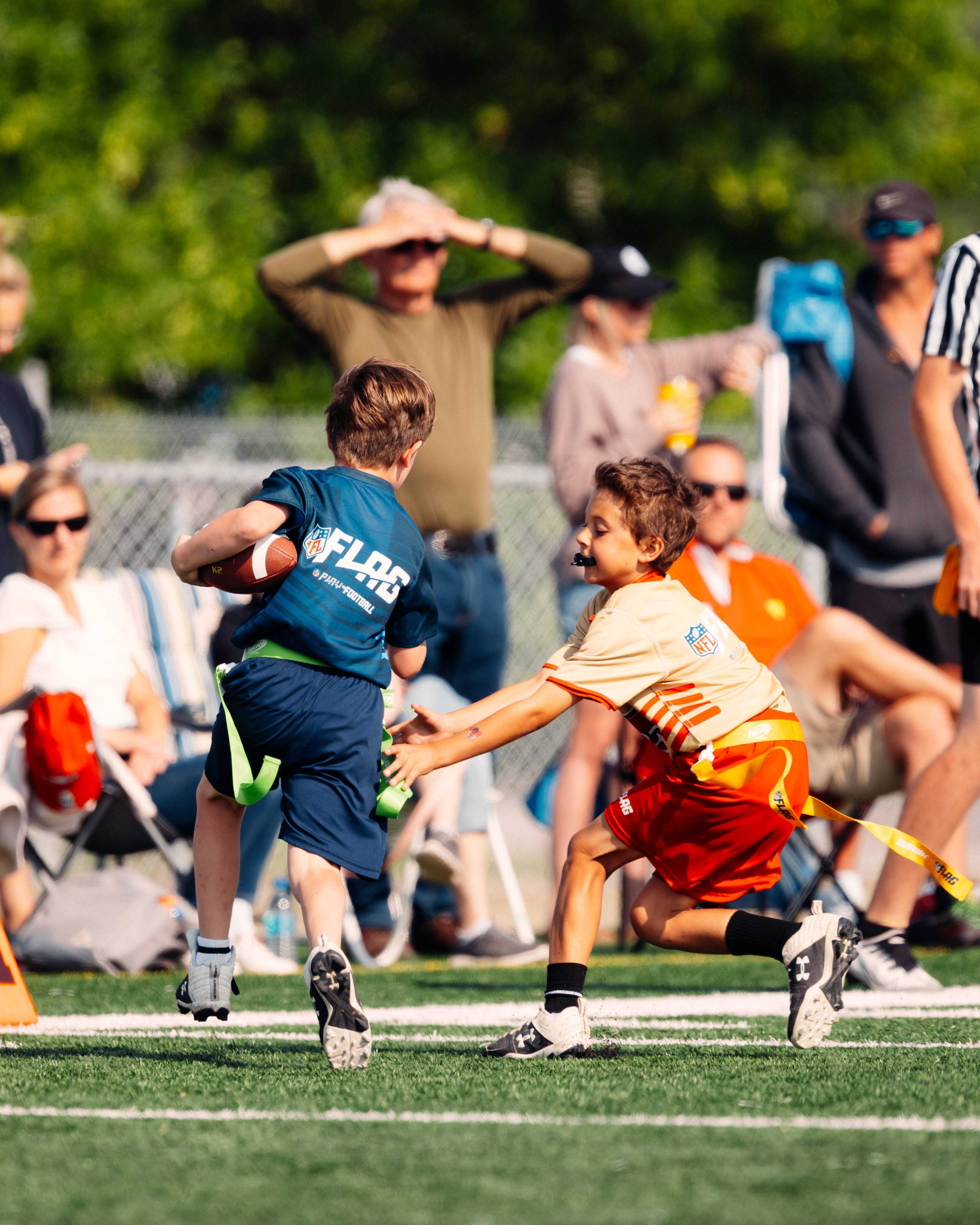 "Just knowing that the kids of today are getting opportunities that you and I may not have had is so rewarding. I didn't have this opportunity when I was younger and I now see so many kids that are getting the opportunity to play football from a young age and taking it to the next step," says Mike. He mentioned that youth coming through the Regina Youth Flag Football league have gone on to play University football, in the CFL and the NFL.

"We're forever grateful for those businesses present and past that have been a part of our journey and we look forward to having many more people in Regina and surrounding areas continue to be involved in flag and football in general over the next years."

SaskTel is proud to support local organizations like Regina Youth Flag Football who are Making Saskatchewan Better by providing opportunities for the youth of our province to do something they enjoy. Stay up to date by following along with them on Instagram.