Some people may think of Delainee Antoine-Tootoosis as the kind of "influencer" who is paid to endorse products, but her social media platform goes far beyond that. Knowing the impact her voice has on her followers, she is working hard at reclaiming the word influencer and creating her own definition.

"You have an influence on people. Why not influence them to be better, to do better, to care more, and to help each other."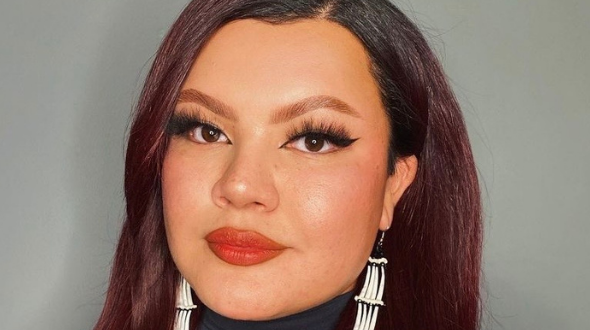 As a self-taught makeup artist, she understands the importance of patience, trusting the process, and believing in yourself. Her passion for makeup artistry led to another passion – inspiring others. She now uses her digital platform as a place to spread positivity, give hope, and provide awareness on important topics that aren't always easy to talk about.

Delainee has always had an interest in learning more about the people who came before her. She dedicates time looking into her ancestors as she says it's important to her that she learns about where she came from. Delainee hopes to pass this knowledge onto others one day.

Working at the band office in Poundmaker Cree Nation allows her to be directly involved in the wellbeing of the people in her community. She is currently transitioning out of her role to a position that will allow her to get more involved with youth. "A lot of our youth feel lost. A lot of our youth don't feel as connected to our culture. I just want to support them in any way I can," Delainee says.

Outside of her main career, Delainee is involved in the Piyisiw Awasisuk Traditional Survival Camps. They run land-based camps for youth where they focus on mental health and wellness. They get the kids out on the land doing what their ancestors did in hopes of getting the children to reconnect with and revitalize the older ways of life.

"I have these different jobs and every year I just get closer to understanding more about the history and our people."

Delainee prides herself on being an aunty and strives to be a positive role model in the lives of her nieces and nephews. "Growing up, you had your parents but you had your aunty. She was cool and she always accepted you and you looked up to her. That's what I want to be. I want to be their aunty that shows them it's okay to be yourself."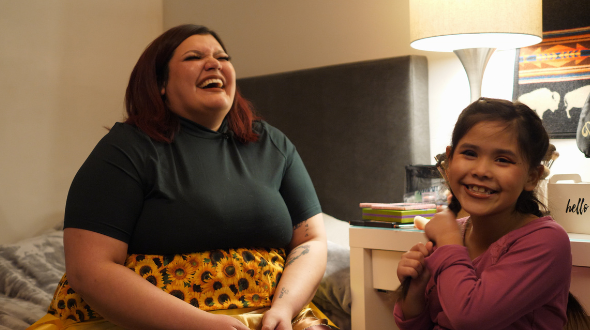 Inspiring many to connect with their history, their culture, and themselves, Delainee's story is one we are so very proud to share with you.

Check back soon for more Saskatchewan stories and SaskTel Connections.