RaiseHER Community is a for-impact intergenerational movement supporting women to become leaders in their communities. "Really what we are is an inclusive community that welcomes women of all backgrounds, ages, career levels, walks of life into this inclusive group of people who unapologetically support each other to reach their goals and dreams," says Skylar Gerard.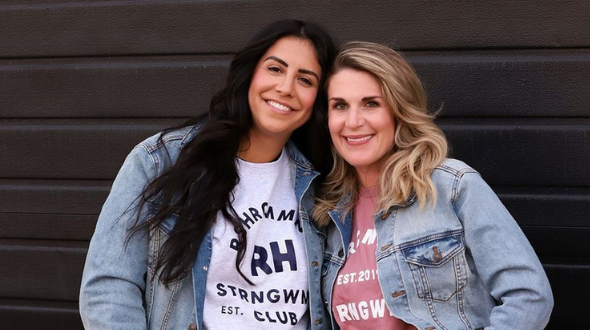 "The biggest preventatives for women to take on leadership roles is confidence and connections. So that's really what we try to do throughout all of our programming and events is build these two components of a woman's life whether they're 10 or 59."
- Skylar Gerard

With a passion for supporting and advancing opportunities for women and girls, Skylar and co-founder Talitha McCloskey took it upon themselves to create RaiseHER Community alongside their mothers, Gwen Keith and Marlene Smadu. Having their own built-in mentors in their moms, it was important to Skylar and Talitha to collaborate with them in making mentorship accessible to all women in their community.

RaiseHER Community (@raiseherco) was built on the foundation of reciprocal mentorship. Skylar says, "Our moms mentor us, but we also do the same right back to them. We find that this is really important because what they went through as women was a lot different than what we face. And what we face is a lot different from what the current generation of women faces."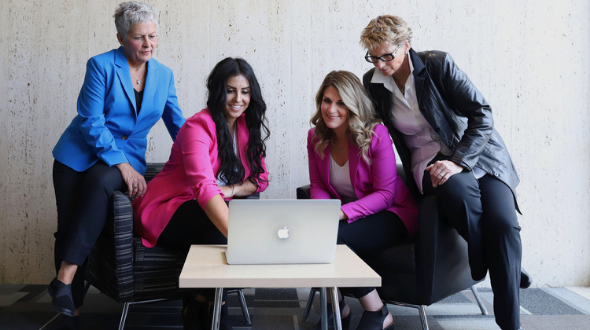 Talitha's mom, Marlene, mentioned it was very important that she and her husband instilled female empowerment in not only their daughters, but their sons as well. Talitha, who was involved in gymnastics and dance, also played drums and soccer. Marlene says, "We encouraged them to follow their dreams and their bliss and not to pay so much attention to the societal norms."

"She's a female doctor. She's a female lawyer.' No, she's a doctor. She's a lawyer. She's whatever she wants to be."
- Talitha McCloskey

Launching RaiseHER Community in October of 2019 was a major learning curve as they were challenged with creating a community virtually. But it actually ended up opening many doors for them and with the help of their SaskTel internet plan, allowed them to expand outside of Regina and across western Canada. Skylar says, "A lot of this wouldn't be possible without social media, our website, and the tools we have at our exposure for spreading the work in a digital way."

As a local communications provider that's served Saskatchewan for over 110 years, SaskTel is in the business of enabling connections, whether they be phone, wireless, or internet networks. It is especially gratifying when those connections are results-driven for organizations in the province that make a difference. Not only does RaiseHER Community support women of all ages and backgrounds, the group is empowering them to initiate positive change.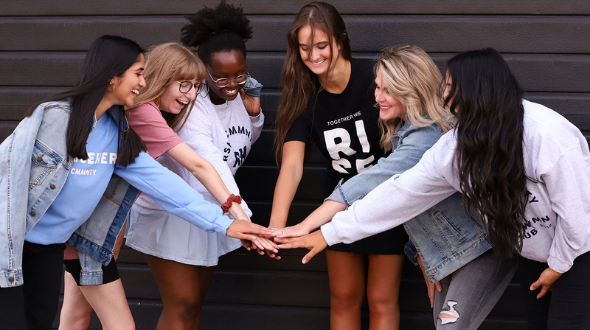 Talitha says, "Skylar and I didn't start this community because we have all the answers and we want to teach people, it's because we want to learn and grow." She mentioned that her mom knows a lot of things, but so do the RaiseHER Community Youth Advocacy Panel (YAP). As an extension of the community, the YAP is made up of young women ages 18-25 and provides an opportunity for youth to become leaders and advocates of change in their community. "When I was young, I felt like I wasn't being heard and listened to because how could I possibly know what I knew at the time, so this is us passing the mic to them."

You don't have to be a member to be involved in the RaiseHER Community. Talitha says, "Whether you interact with us on social media, come to one of our events, or sign up to be a mentor, as soon as you interact with us in any way you are a part of the community." Through a variety of mentorship programming, monthly leader circles, and conferences, the community of RaiseHER holds unconditional support and love for all women.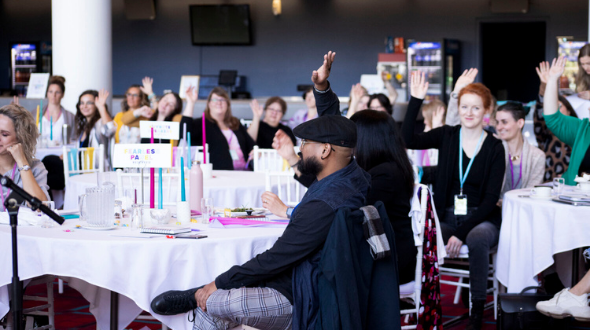 "Continuous learning has been the takeaway for me being a part of RaiseHER Community with Skylar. I am continually amazed at what I don't know and to be able to watch her and Talitha grow, big takeaway."
- Gwen Keith

Something that is a key component of the RaiseHER Community is shifting the definition of leadership. Talitha says, "Leadership isn't the job title you have, it's not that you're a CEO or a manager, it's how you show up in the world and how you support others and empower others."

The RaiseHER Community's mission statement reads, "to build communities rich in female leadership that empower future generations to do the same." We can't wait to see how they continue to support women across Canada and help them build the confidence they need to succeed as leaders.

If you're interested in learning more about RaiseHER Community, we encourage you to visit their website.