This season, there are plenty of amazing things happening across the province, so everyone should be able to find something they love. Here are some upcoming events that SaskTel is thrilled to be a part of!
And if you end up going, make sure to grab your phone and show us your fun with the hashtag #TodayIsTheDaySK!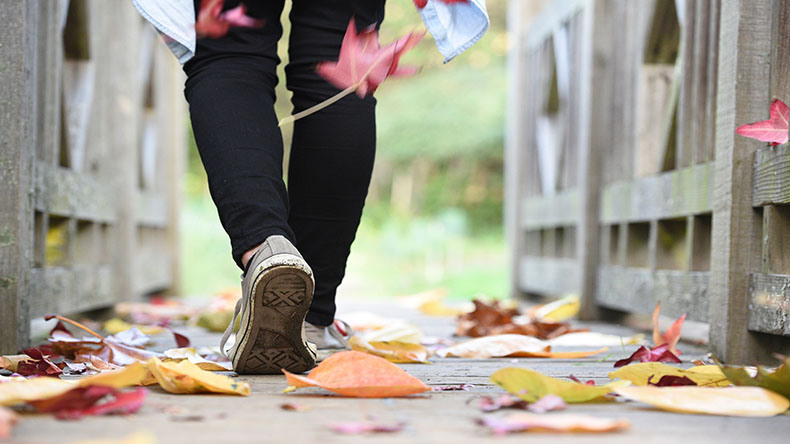 The Trial of Louis Riel
Now through November 1, Regina
In July of 1885, Louis Riel's landmark trial was a pivotal moment in Canada's history. RielCo Productions has put on an incredible show that allows you to witness our past come alive. Both educational and entertaining, get your tickets now before they sell out!
Dodge City Days Rodeo
October 4-5, Wapella
Venture out east of Regina and saddle up to witness a variety of classic rodeo events! It will be a fun fall outing for the entire family.
Rosetown & District Harvest Family Festival
October 6-13, Rosetown
Head into Rosetown for a welcoming and vibrant way to celebrate the harvest season. Their annual, week-long festival has a ton of activities to be enjoyed by all ages. Fireworks, food vendors, a parade and more!
SARCS 4th Annual Bull Riding Competition
October 12, Spiritwood
Despite the colder weather, you might work up a sweat watching this high energy and thrilling event! Definitely make sure you head up to Spiritwood to check this out.

Canadian Cowboys Association Championship Finals Rodeo
October 16-19, Swift Current
Swift Current is home to an incredible rodeo competition your kids will love. Alongside the major events, they also showcase novice and junior competitions. And, Wednesday is Family Night— kids 12 and under get in free!
Organization of Saskatchewan Arts Councils Showcase
October 18-20, Saskatoon
OSAC's 2019 Showcase is an exciting event that will host delegates from across the province, Canada, and the United States. It will be an amazing opportunity to witness a variety of incredible art and also get an inside scoop into the industry.
Youth Harmony Explosion Camp
October 26, Saskatoon
For music lovers (and specifically Pitch Perfect fans!), this youth camp will be hosting an a cappella showcase featuring 4 different choir groups! Get ready to be inspired and in awe of their musical talents!
The Reflections of Nature Art Show
October 26-27, Saskatoon
Dubbed 'Western Canada's Largest Nature Art Show', you'll be able to take in some stunning visual art. Since the theme is nature, you'll be wowed by their depictions of wildlife, landscapes, flowers, and more.
2019 Canadian Western Agribition
November 25-30, Regina
This massive event is the largest livestock show in Canada! From pro rodeo showcases to incredible eats and live music, make sure you clear your schedule for this.
Battlefords Union Hospital Foundation: Festival of Trees
November 29-December 5, North Battleford
This event is a special way to kick off the Christmas season while giving back to the community. They'll be plenty of holiday decor that will blow you away, as well as a silent auction to pick up some prizes.

Let us know in the comments below if there are any Fall or Winter events happening in your community!