Five Saskatchewan teams are competing in this year's race, including Amanda Grant from Unity, SK who is mushing a 6-dog team in their first-ever Canadian Challenge. Meet Amanda and three of her strongest, fastest dogs!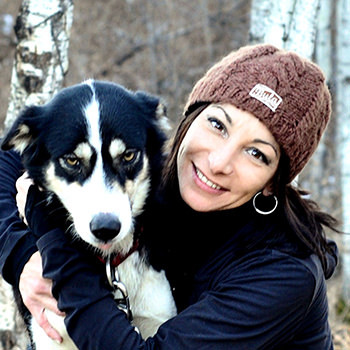 Amanda Grant - 6-DOG OPEN

Location: Unity, SK
Mushing years: 8+
Experience: Torch River Run (2012 to 2018) we've placed from 4th to 7th
What's your favourite moment during a race?

When we're near the finish line, I get overwhelmed with emotion, out of pride for the dogs. The dogs work so hard, it's incredible and I'm so proud, I can't breathe for a moment.
How did your team come together?

We have 38 dogs total, and nearly all were born in our yard. 21 dogs are on our "race teams" who train for the season. We pick our six race dogs one week before the race. The older and younger dogs are on the "fun teams", where we still let them run since that's what they love to do. The older dogs help train the young dogs who are just learning.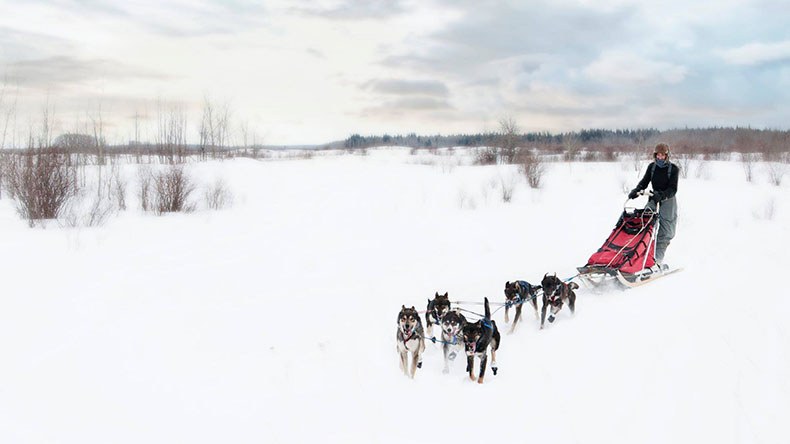 How do you train for the Canadian Challenge?

Unity is a small town with lots of room to run. Our team trains on valley trails on our land and in the community pastures behind our house. Depending on the weather, we train four days a week—but we won't go out if the temperature drops below -30C.
How do you use your SaskTel services for training?

When we train, our teams never leave home without our cell phones for safety purposes. If you have a scary incident during training, your phone gives you peace of mind. I check the Weather Network app for weather advisories and to make sure the temperature's suitable for the length of run. And I use it for Google Maps to study the Canadian Challenge course. I keep my phone warm inside a hand warmer deep in my pocket. Phones are also good for talking with other mushers in the community who live all over the province.

What are your biggest racing challenges?

When we're training, the biggest challenge is the weather. Icy trails and deep snow drifts from severe wind which is a recipe for hard packed ice. Hit those and we can run into injuries pretty fast. If a dog pulls a muscle, I have to load the dog on the sled—which means more weight for the other dogs to pull.
During a race, the biggest challenge is keeping the dogs at a moderate pace. They're always so excited to run a new trail and want to run as fast as they can. So I have to slow them down so they don't overdo it and run out of energy.
What's in your race-day kit?

First Aid supplies, bandages, medical tape, Clif Bars and ground pork supplements to replenish the dogs' energy, an axe, flashlight, headlamp, extra dog harnesses, extra rope, a tool kit, and various hardware (in case I wreck my sleigh and have to temporarily fix it). I also bring water, extra mitts, and a hunting knife in case a dog gets tangled in their line and I need to cut them free.
What's your goal for the Canadian Challenge?

We compete purely for enjoyment...we're not into big money prizes. I just want to cross the finish line with all the dogs happy and healthy. Then they get spoiled with treats, massages, and loads of praise! It's all about making sure they're comfortable, well fed, and realize how special they are.
Meet Amanda's top three team members!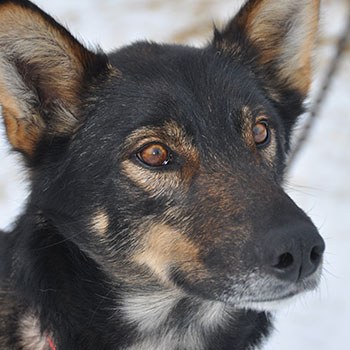 MOZART

Position: Team leader
Age: 3 & 1/2
Racing experience: 3rd race

Personality: "Mozart is our up-and-coming superstar leader, following in the footsteps of his dad Joben. Mozart was the runt of his litter but that sure hasn't stopped him in his quest to be the best!"

Strengths: "He's very loving and affectionate but knows when it's time to get down to business and takes his job seriously. He gets along exceptionally with all our dogs, has a healthy appetite and has never been injured. Mozart loves hugs but sometimes gets carried away with his kisses."

Race style: "Mozart runs the entire time with his tail up and wagging, which is unusual and adorable to watch!"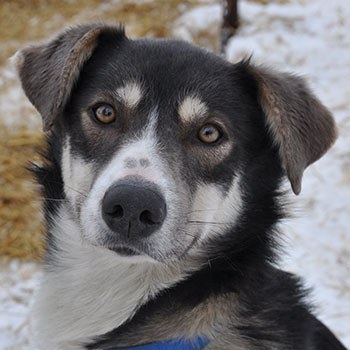 SATURN

Position: Wheel dog
Age: 3
Racing experience: 2nd race

Personality: "He's sensitive and sweet but has poor eating habits so he gets lots of extra treats and snacks to keep his weight up during racing season"

Strengths: "He's a great leader and works insanely hard in any position but still needs to build some confidence in himself when he is in lead."

Race style: "He still plays like a puppy with his older sister Harmony, but when it's time to run, he's as serious as can be!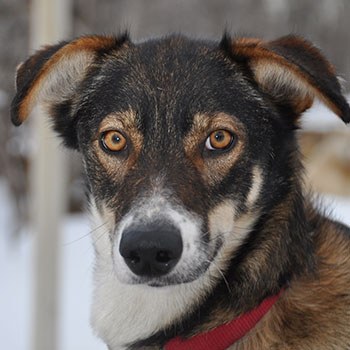 CERES

Position: Point dog
Age: 3
Racing experience: 2nd race

Personality: "Ceres (nicknamed Sea Horse because of her long, narrow face) is a beautiful girl but quite the clown. She has adopted her own baby (Scallop) who is actually her sister's pup, but Ceres has taken on the role of being Scallop's mama dog and it's great to see her so attentive to a smaller female."

Strengths: "She's becoming a proficient leader but works hard in any position."

Race style: "Ceres is haywire, playful, and full of spunk."

Want to watch these athletes in action? The Canadian Challenge starts at Elk Ridge Resort at noon on Tuesday February 19th and we'll be showcasing the race on maxTV on Demand. You can also follow all the excitement & highlights on the Canadian Challenge website, Twitter, and Instagram.