When it comes to following dreams, sometimes our discipline doesn't match our ambition—but that's not the case for Daulton Sinoski. The Prince Albert-born Métis athlete has been working towards two big goals for the last several years, excelling as a volleyball player with the University of Saskatchewan Huskies while earning his Bachelor of Education degree through the Saskatchewan Urban Native Teacher Education Program (SUNTEP).
Studying education is a bit of a family tradition: Daulton's mother, Paige Sinoski, is also a SUNTEP alumna and educator, as are two of his aunts. They have been equal parts role models and support system throughout his university days. Daulton is eager to join them as a teacher in his home town of Prince Albert, but that will have to wait a few years while he seizes another opportunity.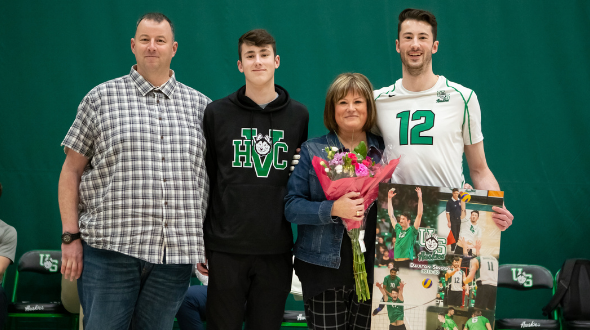 After a fantastic season in his final year of university eligibility, Daulton was offered a position with Nice Volley-Ball club in Nice, France. He's been playing overseas since late 2020, but thanks to SaskTel wireless and internet, his family has been able to stay in touch with texts, calls, and video chats. And they're thrilled that he's one step closer to his goal of some day representing Canada in the Olympics.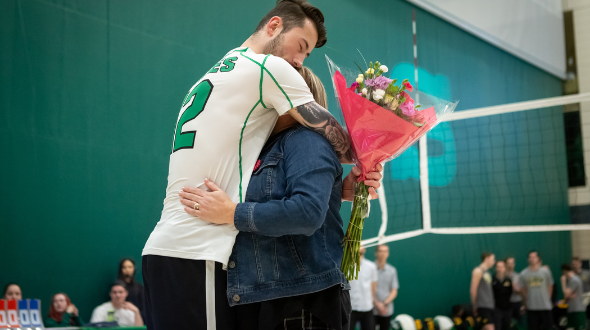 It's a tough year to be away from home, even for someone as focused and driven as Daulton. And staying in touch has been helpful for everyone in the family. We're proud that SaskTel can keep everybody connected, no matter the distance or time difference—and we can't wait to see where Daulton goes next!

Check back soon for more Saskatchewan stories and SaskTel Connections.