Just catching up? We're now offering a free preview of Westworld's first season. Watch it on maxTV or maxTV Stream under the featured category in On Demand (CH 206/506).
To get you excited for season 3, we fantasized about where Saskatchewan could host an Old West amusement park for rich vacationers and robot cowboy hosts. Westworld is largely filmed in the valleys and ranches of Utah and California… which look a lot like SK. For example:
HORSEBACK SCENES
Much of Westworld—and all the cowboy narratives—were filmed in the red buttes and hoodoos in Castle Valley near Moab, Utah. Here in Saskatchewan, you can picture those synthetic horses galloping past Castle Butte in Big Muddy Valley, and the Avonlea Badlands in our great southwest.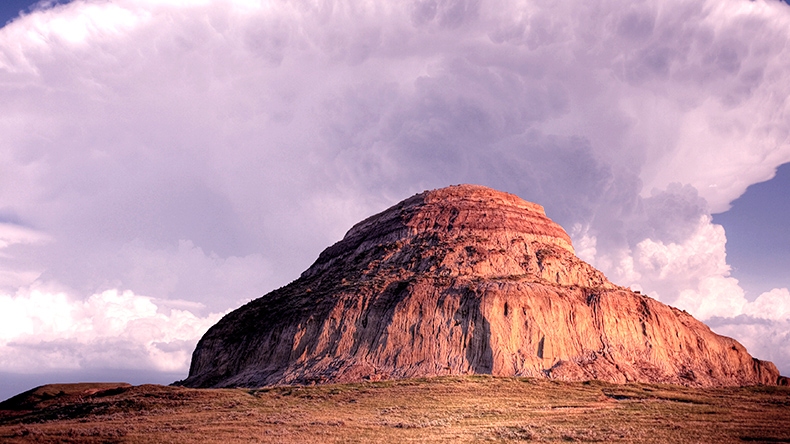 TRAIN, TOWN, & SALOON
Sweetwater is the frontier town where Westworld guests arrive by steam train, wearing either black hats or white hats. The town and saloon scenes were filmed at Melody Ranch, a movie studio in Newhall, California that was once owned by the singing cowboy Gene Autry.
In Saskatchewan, park guests would no doubt arrive on the vintage steam train at the Western Development Museum up in North Battleford. You can also imagine the Sweetwater town folk coming to life (after a deep and dreamless slumber) in Champêtre County, an authentic pioneer B&B near St-Denis.
Sentient robots are probably already ambling through the Old West town in the Western Development Museum in Saskatoon (use Google Street View to take a virtual walk-through). And to slake your thirst for Westworld's saloon scenes, park your steed at Rawhides Bistro & Saloon, an hour north of Yorkton in Stenen, SK.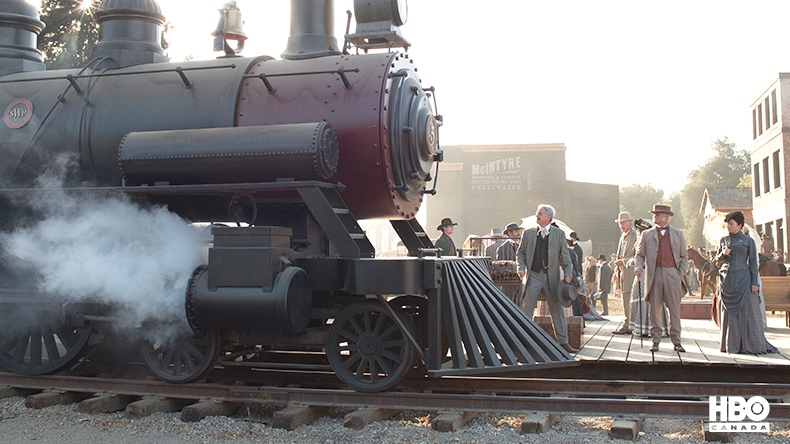 RANCH + GRASSLANDS SCENES

Dolores' ranch narrative played out in the grassland and rolling hills around Big Sky Movie Ranch in Simi Valley, California. In Saskatchewan, we can see Dolores' terrifying ranch 'loops' unfolding in Grasslands National Park, the Great Sandhills near Gull Lake, or in the Heritage Village at North Battleford. If you can't tell the difference, what does it matter?
LAB SCENES - DELOS INC. HQ

In the series, Westworld is owned and operated by Delos Inc. The company's sleek, multi-story headquarters and glass-walled labs are hidden deep beneath the earth, like an upside-down skyscraper. These lab scenes were filmed on a soundstage at Melody Ranch (where the film crew had to be careful they didn't walk through glass on the dimly lit set).
Here in Saskatchewan, we assume Westworld's scientists and security team are roaming the plazas and halls of the Innovation Place Research Park tech campuses in Regina and Saskatoon. And we bet that, late at night, lab technicians are testing the emotional levels of robots inside two Regina buildings: the International Trade Centre at Evraz Place and the PCL District Office in Regina. Both feature towering, Westworld-ish glass walls so everyone can see their android tinkering.
MANUFACTURING LEVEL - DELOS INC. HQ

The Manufacturing Level scenes were also filmed at Melody Ranch. This is where autonomous machines craft the Westworld androids out of artificial muscle fibres—almost like they're being created by a 3D printer.
Here in SK, you can bet these Frankenstein moments are happening somewhere inside the Saskatchewan Science Centre in Regina right now—and especially when it hosts the eerie Body Worlds exhibit.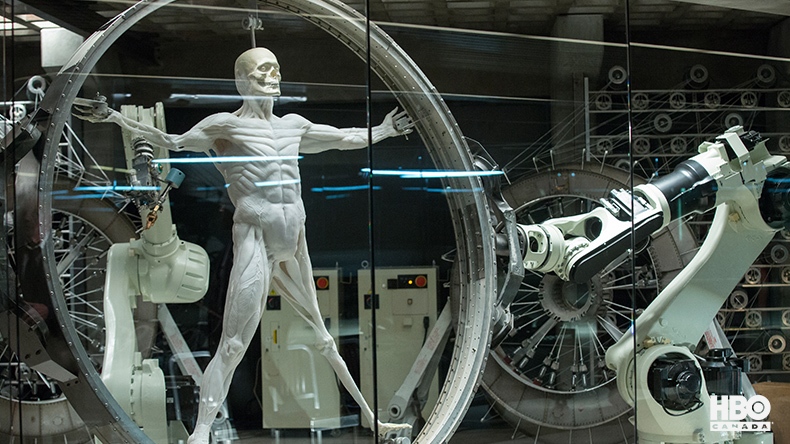 BEACH
SPOILER ALERT: In the climactic episode of season 1, Westworld's mastermind, Dr. Robert Ford, stages a final narrative on a beach (filmed in Malibu, CA at Leo Carrillo State Beach). As waves crash against giant rocks, cowpoke Teddy carries the fatally-wounded Dolores to the spot she has longed to see, "where the mountains meet the sea." When the camera pulls back, we see this is a fictional narrative—and Dr. Ford reveals his darker intention to free and arm his robot servants.
Granted, we don't have an ocean shoreline. But you can easily see this scenario playing out on the island beaches of Lake Athabasca up in SK's rugged northwest corner. Stewart Island offers striking cliff beaches and conglomerate formations, while Anderson Island is full of sand, stones, and boulders. You can also visit Lake Diefenbaker's rolling hills, beaches, and rock pillars. The perfect places to witness the robot uprising as they crush their human overlords!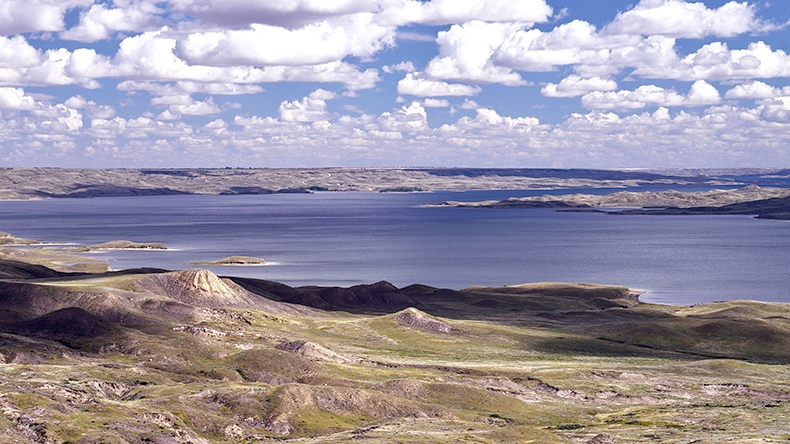 Disagree with our choices? Or maybe you know where to find the Maze in SK? Let us know on Twitter or Facebook.
Westworld's season 3 premieres March 15 on HBO Canada CH 203 (503HD) on maxTV and CH 203 on maxTV Stream.
HBO Canada® and related service marks are property of Home Box Office, Inc., used under license. All rights reserved. All images, artwork and trademarks are the property of their respective owners.