Growing Young Movers (G.Y.M.) has been making a difference in the Regina North Central community for 10 years. It started with Executive Director Brian Lewis and his colleagues looking for a way to connect with the community.

"With a background in physical education and movement, I found setting up some after school programming was a way to connect with young people," says Brian. G.Y.M. has always involved employing high school youth in the community of North Central to work alongside youth within their programming.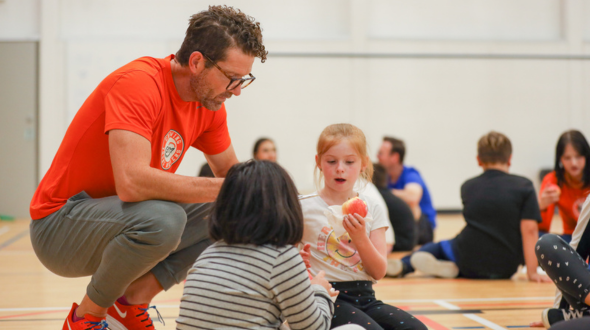 Students at Scott Collegiate in grades 10 through 12 are employed through G.Y.M.'s Leadership Pathway to work as mentors in their after school program. Youth across North Central and surrounding communities meet with Brian and the G.Y.M. mentors five days a week at the mâmawêyatitân centre to build relationships, find support, learn from each other and—of course—have fun! "All of our work is centered around a strength-based approach because we believe these young people have tremendous skills to offer as mentors within the programming we offer," Brian says.

"This place is a community for youth and a home for them. It's a place where they can forget about everything that's happening in their lives."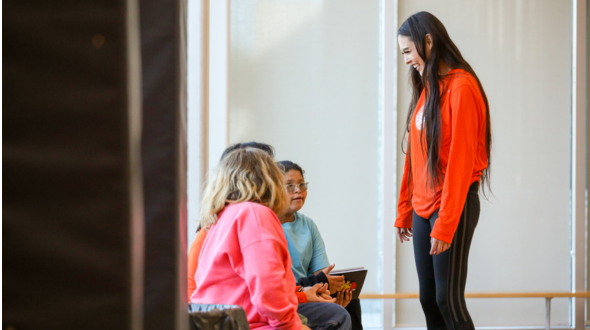 A slogan G.Y.M. has coined is 'Moving For Change'. Brian says, "We are trying to move to change people's perceptions of young people, primarily Indigenous youth in North Central Regina." He mentions high school students who work with G.Y.M. for two or more years are graduating at a much higher rate than the provincial standards. "What drives us adults is seeing the mentors' growth from grade 10 to grade 12. Seeing them move on and transfer into the workforce is really something."

Brian says social media has helped G.Y.M. shift the narrative even further as they share all the great things Indigenous youth are doing and the stories that are coming out of their program. "The success of our programming is really with the youth. The fact we have these young people continuing to come on a regular basis and connect with our mentors is a huge success for everyone," he says.

"We are trying to build a strong community of caring young people that can be together."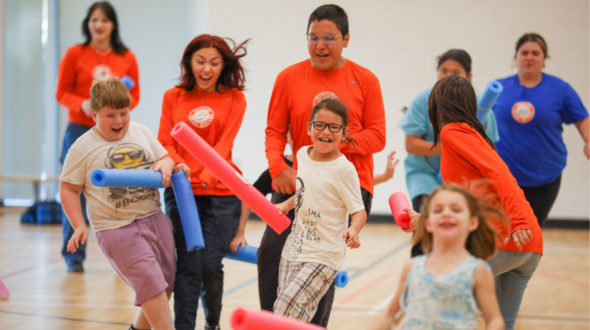 To learn more about G.Y.M., we encourage you to check out their website and social media platforms. SaskTel Cares is a proud sponsor of Growing Young Movers as they work towards Making Saskatchewan Better. If you're also interested in supporting G.Y.M. in moving for change, contact them by emailing gym@growingyoungmovers.com.