Wiggy Piggy
This talking, Bluetooth-connected piggy bank makes chores fun for kids as it teaches them how to save money. How it works: Wiggy lights up to help you create a list of daily tasks for kids to complete. When they finish a task, the kids earn money towards their savings.
Price: $49.99
Ages: 5-10
Where to find it: Jump.ca stores, Amazon, Wiggyapp.com
Download: Wiggyapp.com (iOS or Android)
Facebook: @Wiggyapp
Instagram: @Wiggyapp
Kidizoom Smartwatch DX2
It's a smartwatch just like Mom & Dad's that's designed especially for kids. This smartwatch lets them take pictures, tell time, watch videos, and play AR games like Monster Detector. It comes with 55 customizable watch faces to help kids learn to tell time. Two cameras allow your child to capture everything from action video to customizable selfies that they can upload on Saskatchewan's largest and fastest wireless network.
Price: $83
Ages: 4+
Where to find it: Amazon, VTech Canada
Facebook: @vtechtoyscanada
Instagram: @vtechtoyscanada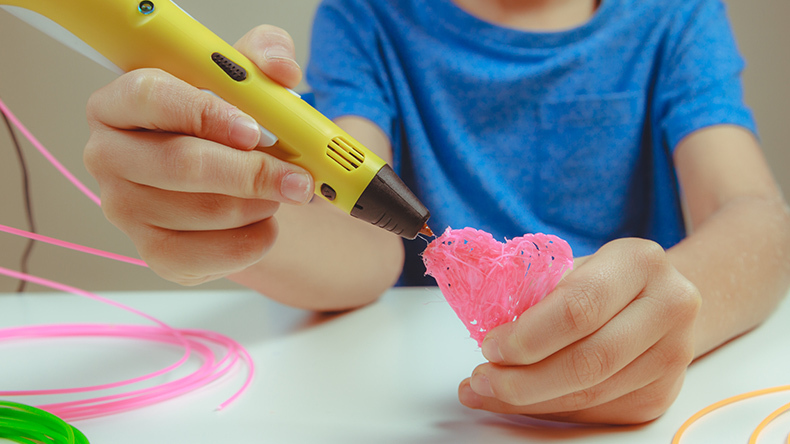 3D Printing Pen
An ideal gift for your kids, friends, or yourself, this 3D printing pen helps to boost your child's attention, imagination, and creativity. It comes with 12 colours, helps kids develop artistic skills and spatial thinking, and it's a great stress-reliever for adults, too. The designer, architect, artist, or crafts lover in your family will love how you can use the pen to bring anything to life.

Price: $69.99
Ages: 6+
Where to find it: Amazon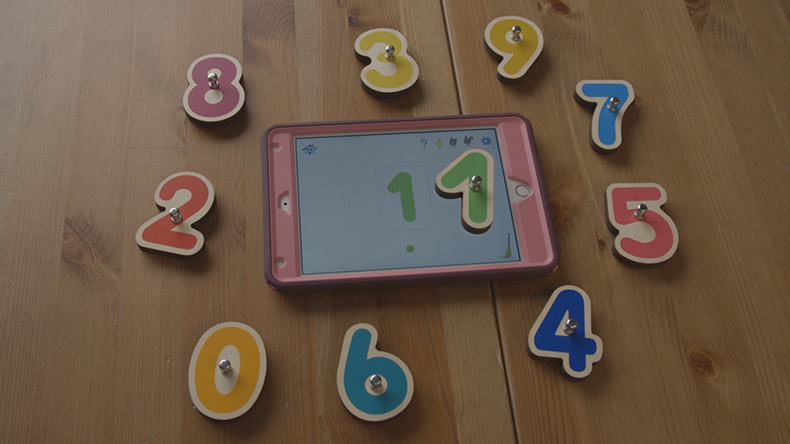 Smart Numbers
Your kids will learn to count and calculate with Marbotic's Smart Numbers. This interactive counting toy mixes traditional wood numbers with modern touchscreen technology. Simply download the app on our wireless network, stamp the wooden interactive numbers on your tablet's screen, and watch the magic happen.
Price: $66.01 (Smart Numbers), $133.07 (bundle of Smart Numbers & Letters)
Ages: 3-7
Where to find it: Marbotic, Amazon
Facebook: @marbotic
Instagram: @marbotic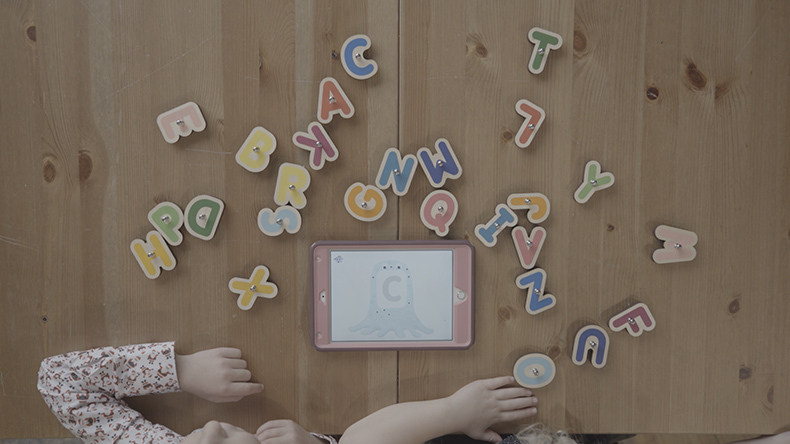 Smart Letters
Teach your kids how to read with Smart Letters. This interactive spelling toy blends the best of physical and digital play by using traditional wood letters with modern touchscreen tech. Once you've downloaded the app on our wireless network, your kids can stamp the wooden interactive letters on a tablet screen to watch the magic happen. Smart Letters teach kids to read, recognize shapes and sounds of letters, play with phonics, discover vocabulary, and even write their first words in a funny and motivating environment.
Price: $96.91 (Smart Letters), $133.07 (bundle of Smart Numbers & Letters)
Ages: 3-7
Where to find it: Marbotic, Amazon
Facebook: @marbotic
Instagram: @marbotic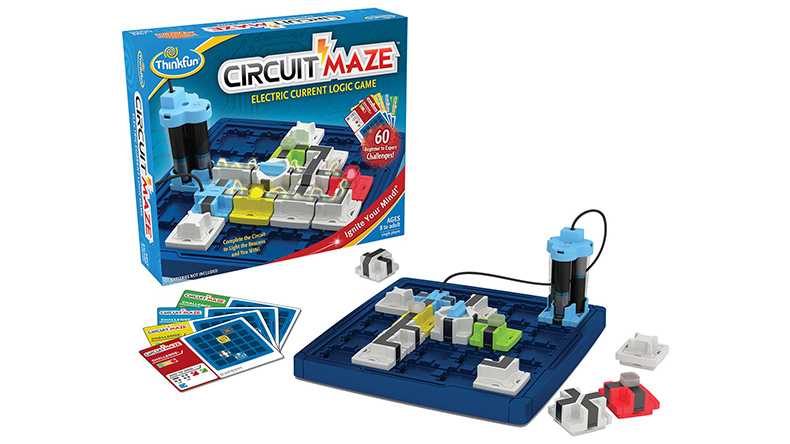 Circuit Maze Board Game
This electric current logic game teaches kids how electrical circuits work, and builds their sequential reasoning and logic skills. These clever, circuit-building puzzles provide a boost of brainpower to kids, giving them 60 challenges (from beginner to expert) for hours of electrifying fun.
Price: $37.56
Ages: 8+
Where to find it: Amazon, Thinkfun, Mastermind Toys
Facebook: @ThinkFunGames
Instagram: @thinkfun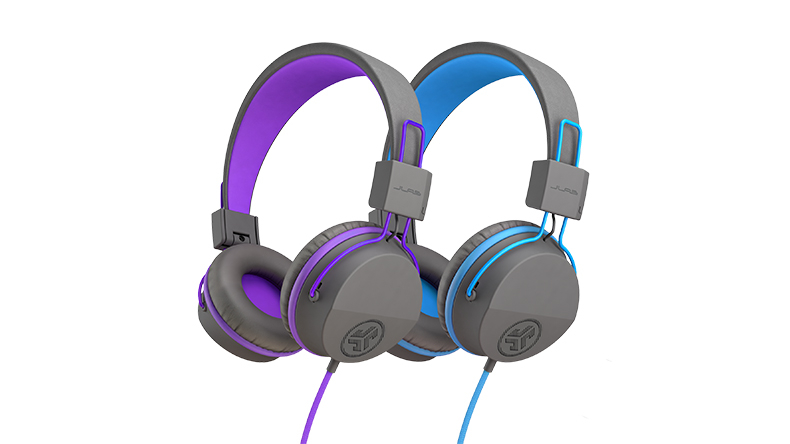 JBuddies Folding Kids Headphones
Today's kids are ready for a new level of fun and comfort. These kid-sized JLab JBuddies Folding Kids Headphones offer safe-volume control, with built-in volume regulators, to ensure they never rock out past 85 decibels. Durable and spill-resistant, they come with super-soft pillow cushions and are available in neon pink, jet black, neon blue, or graphite and come with eight 3D character stickers. These headphones are great for gaming on our blazing fast infiNET.
Price: $26
Ages: 2+
Where to find it: Order through The Wireless Age, Amazon, JLab Audio
Facebook: @jlabaudio
Instagram: @jlabaudio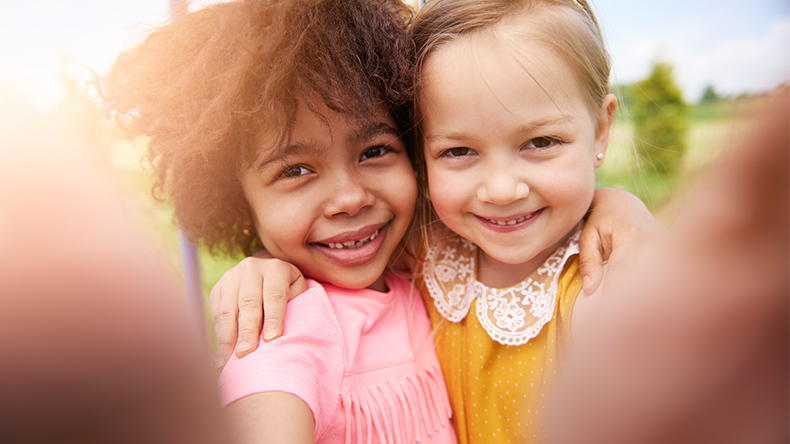 Kidizoom digital camera
Baby's first camera should be tough and inexpensive like the Kidizoom. This durable 1.2-megapixel toy camera has 128MB internal memory, 4x digital zoom, and it can also shoot video. The more expensive 'Plus' model has a 2-megapixel camera, 256MB internal memory, and an SD card slot. They can upload their favourite digital pics & videos on Saskatchewan's largest wireless network to share with friends & family.
Price: $50
Ages: 36 months - 8 yrs
Where to find it: Amazon, Best Buy, VTech Canada
Facebook: @vtechtoyscanada
Instagram: @vtechtoys
3D Creation Maker
It's the world's first 3D creation studio for kids. The 3D Creation Maker empowers kids to create amazing, original, and collectible 3D creations. In just minutes, kids can design, develop, make, and trace their design with magic gel. Then they place the template in the 3D maker studio. After the gel cures, they can remove their solid 3D design. It's designed for kids but fun for all ages.
Price: $34.95
Ages: Fun for all ages
Where to find it: Amazon, Tech 4 Kids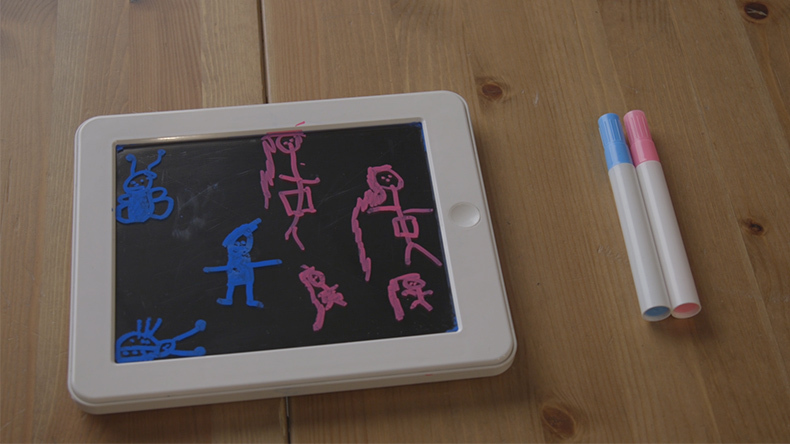 Glow Pad
Compact and lightweight, this portable, high-tech drawing board lets your kids bring their pictures to vivid life. Using two neon marker pens, you draw on the Glow Pad and then switch it on to see the pictures glow and transform. To start a fresh drawing, simply wipe the Glow Pad clean and start a new doodle.
Price: $29.85
Ages: 3+

Where to find it: Amazon
Facebook: @amavtoys
Any tech toys we've missed? Let us know on Facebook—and have a merry little Christmas!