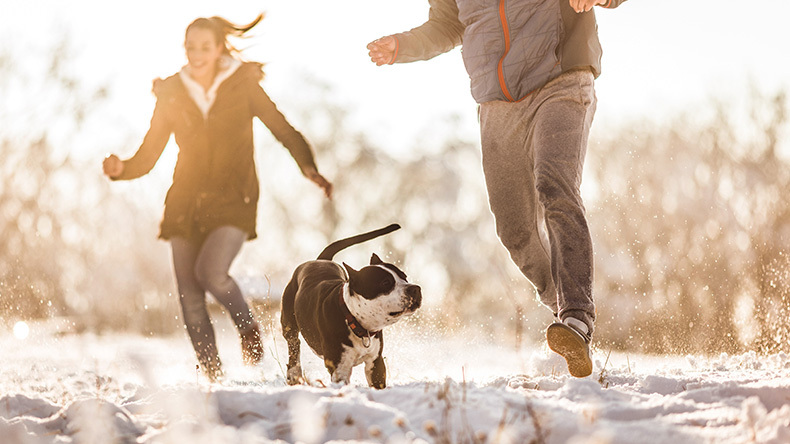 DOGO

Unlock your dog's intelligence with Dogo, a free dog training app that helps you train your dog anywhere on SaskTel's LTE networks. Dogo has more than 60 tricks and is the first dog training app to give you personal feedback from experts. To level up, you submit a video exam that's reviewed by professional dog trainers. You and your pooch can participate in weekly photo challenges and vote for the winner of the week.

Fetch this free app for iOS or Android; offers in-app purchases.
PUPPR

Puppr is a free dog training app that uses photo tutorials to teach you 50 tricks, all the way from easy beginner tricks to advanced circus tricks. Puppr features a built-in clicker for positive reinforcement, themed lesson packs, and live chat if you want help on demand. Puppr is the brainchild of celebrity dog trainer Sara Carson, one of the top dog trick instructors in the world. Sara and her dogs (@thesupercollies) travel North America teaching dog trick workshops and performing with a popular stunt dog team.

Fetch this free app for iOS or Android; offers in-app purchases.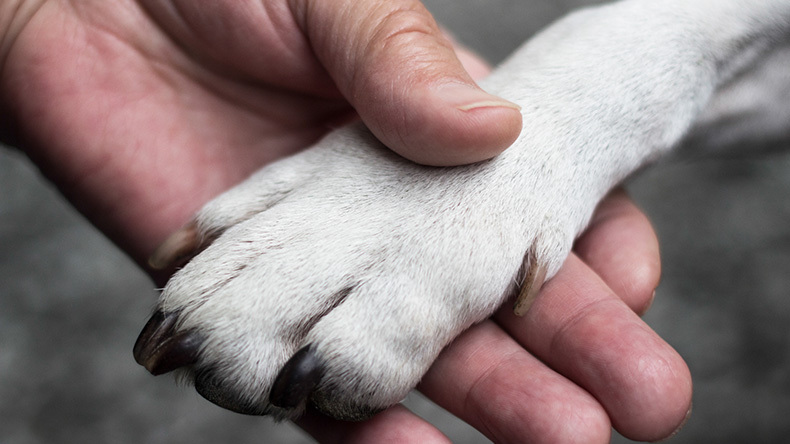 PET FIRST AID

Take care of your furriest family members. Created by the American Red Cross, the Pet First Aid app gives you veterinary advice for everyday emergencies in the palm of your hand. You'll get first aid steps for 25+ common pet situations through a combination of text, images, and how-to videos, advice on how to administer medication, interactive quizzes, locations of your closest veterinary hospitals, and a programmable calendar for your vet. This app could be a lifesaver for your beloved four legged companion.

Fetch this free app for iOS or Android.
FURBO DOG CAMERA

Want to keep your pooch calm when you're not at home? Furbo is the perfect virtual dog nanny. It's an interactive dog camera connected to an app that lets you see, talk, and give out treats to your dog when you're away. Connect Furbo to SaskTel infiNET to give you HD video, night vision, 2-way audio, a treat tosser, and a barking sensor that stops woof-woof-woofs in its tracks.

Cost: $235-$299 and fetch the free Furbo app for iOS and Android.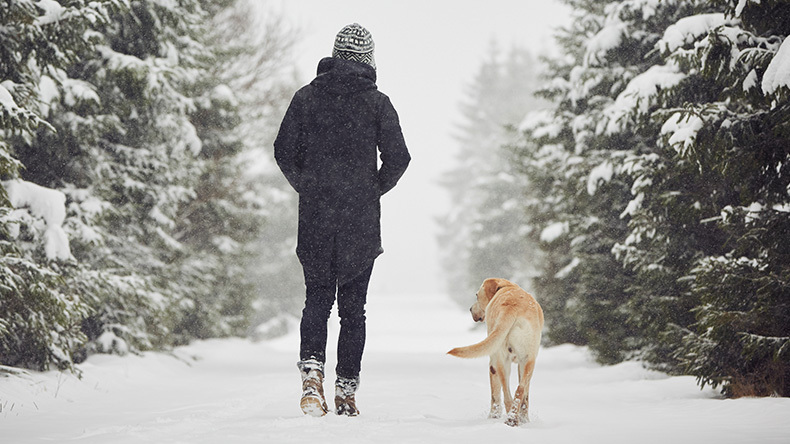 ROVER

The Rover website and mobile app helps you hire dog sitters and dog walkers across Saskatchewan. Billed as the nation's largest network of 5-star pet sitters and dog walkers, Rover helps you find pet boarding, dog walking, drop-in visits, house sitting, or doggy daycare for small, medium, large, and giant dogs. You can book and pay securely and set up precise drop off and pick up times. Rover also publishes a blog with expert advice like How to Train Your Dog to Pull a Sled.

Fetch the free Rover app for iOS or Android.
TRACTIVE PET TRACKING

Tractive is a GPS tracker for your dog or cat that lets you track the exact location of your pet. It can set up a virtual fence that gives you instant smartphone alerts when your pet leaves a defined safe area. In live tracking mode, you can pinpoint the precise, real-time location of your furry friend. You can also use the Tractive app to record your daily dog-walking route, distance, and duration of each walk, so you can see the exercise your puppy gets each day. You can use the app to take photos of your walks, share your experiences with friends and family, and even track where your puppy likes to pee and go potty.

Cost: $99.99 for the tracking device, $5.21 per month per tracker, and fetch the free dog-walking app for iOS or Android.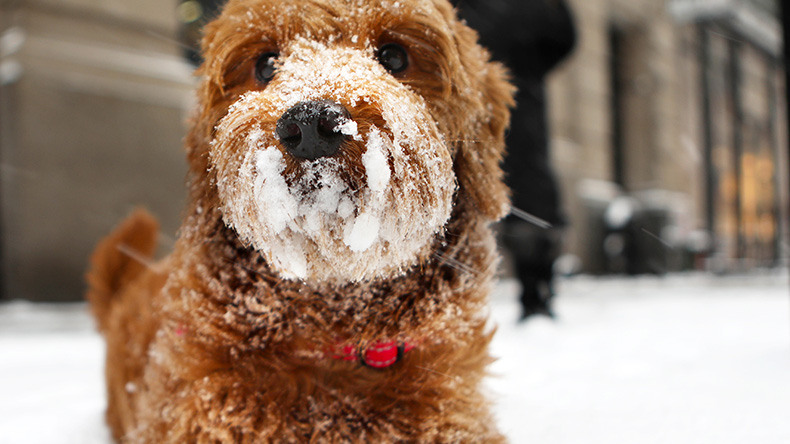 BARKBOX

BarkBox is a monthly surprise box filled with innovative dog toys, chews, and all-natural treats made in Canada or the USA. Each box comes with a different theme like Chewrassic Bark, Sniffin' Safari, The Knights of the Hound Table, and The Good, The Bad, and the Pugly. Every BarkBox is a surprise. Subscribe to BarkBox to delight your pup all month long, or give BarkBox as the perfect dog gift.

Subscribe for approx. $40/month
VARRAM

A physically active pet is a happy pet. The Varram mobile robot plays with your dog or cat when you're not home to keep them from getting lethargic, obese, and depressed. Varram uses a snack-dispensing reward system to keep your pet moving and healthy, and has 'five-stimulus artificial intelligence' to avoid obstacles like tables and couches as it rolls around your home. The free Varram app lets you control it remotely, adjust it to suit your pet's personality, and manage toss counts, playtime, and sleep time.

Cost: $170
Any fave dog apps or digital services we've missed?
Share them with us on Facebook.