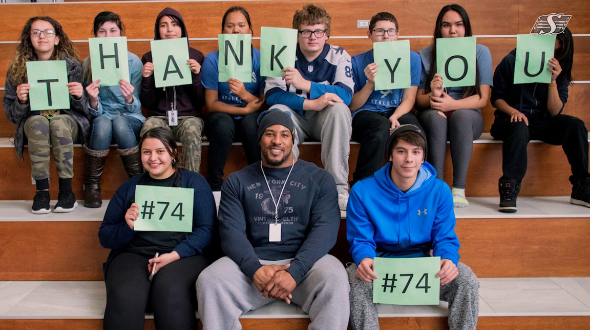 You may recognize Makana Henry as the star defensive lineman for our Saskatchewan Roughriders. But what you may not know is the big heart behind his intimidating demeanour on the field. Mak has been in Regina since he was signed to the Roughriders roster in 2016 and has been devoting his time to bettering local at-risk youth ever since.

Mak is a Scott Collegiate youth mentor and an active member of the Mâmawêyatitân Centre's after-school and weekend program where he offers support and guidance to youth. Mak is available to support his youth whenever they need him, even if it's just a quick phone call or text. Seeing these children go through similar troubles as he did growing up, he can't help but feel a connection with them and use his experiences to help them head down a different path.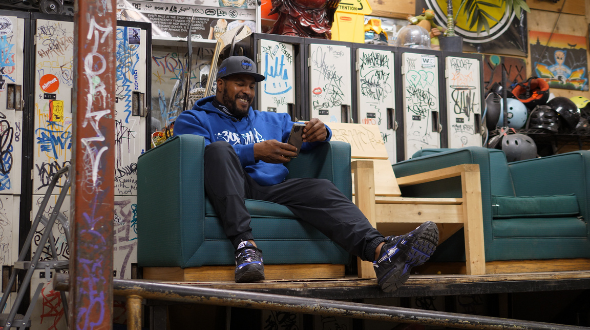 Having come from a troubled past himself, Mak was able to turn his life around with the help of his social worker who is still a big part of his life today. Along with his social worker, his mom and sister became huge support systems for Mak and fully support him using his past as a way to inspire others. Mak understands the importance of being surrounded by people who want the best for you and he hopes to be that person for his youth.

To further his commitment to helping local at-risk youth in Regina, Mak created his own program with a former teammate, Charleston Hughes, called Front Seven. Through this program, he partnered with local experts who can give children the tools to pursue their passions that they may not otherwise have access to.

As proud supporters of the Saskatchewan Roughriders, we are honoured to be sharing Mak's story with you.

Check back soon for more Saskatchewan stories and SaskTel Connections.