Here are some SaskTel-sponsored events coming up in March and April that we can't wait to be a part of. Check 'em out!


MARCH

Leader Dance Fusion Festival
March 6-8, Abbey
Leader Composite High School will be hosting the talents of the Leader School of Dance—tap, ballet, jazz, lyrical, contemporary, and hip-hop will all take centre stage at this annual event.
SaskTel Classic Challenge Cup Race
March 7, Regina
This treasured annual event hosts downhill skiers of all abilities. It'll be taking place at Mission Ridge Winter Park and is free to participate or watch. Visit ReginaSkiClub.com for more!
1st Annual Muskoday Winter Festival
March 10-15, Muskoday
It will be a winter festival to remember. Come out to Muskoday Band Hall and their Community School to celebrate this premiere event with music, food, and fun activities for the whole family.
Swift Current (Chinook) Regional Science Fair
March 10-11, Swift Current
This science fair includes student work from all over southwest Saskatchewan. Entry is free and public viewing will be on March 10th from 3:30-6:30pm, with awards presented on March 11 from 6-7pm.
Western Blind Curling Championships
March 11-14, Weyburn
This Western Canadian bonspiel will host elite teams from British Columbia, Alberta, Saskatchewan, and Manitoba. Hosted by the Weyburn Curling Club in Weyburn.
20th Annual Ice Fishing Derby
March 21, Big River
With over $20,000 in prizes up for grabs and a kickoff pancake breakfast, a trek to Cowan Lake in Big River is worth it for this memorable ice fishing derby!
Saskatchewan Cheerleading Provincial Championships 2020
March 21, Warman
"Give me an S!" From age 3 to adults, incredible cheer teams fly to new heights at this elite provincial competition. In its 14th year, the high-energy event will be happening at the Warman Legends Centre in Warman.
Southeast Regional Science Fair
March 25, Carnduff
For experiments gone right, check out the work of science students from all over southeast Saskatchewan. Head to Carnduff Education Complex from noon-3:30pm for this special showcase.
U18 Provincial Curling Championship
March 25-29, Saskatoon
See under 18 men and women's teams compete for coveted provincial titles. It's all taking place for 5 days at the Saskatoon Granite Curling Club.
Laughter for Literacy
March 27, Regina
In support of Regina Public Schools, this evening fundraiser offers musical guests, comedy, silent auction, and even a taco bar! Taking place at Everaz Place in Regina, purchase a ticket for $30 to support this special cause.
Queen City Gymnastics Club - Invitational Meet and Western Trials
March 27-29, Regina
Spectacular gymnasts will hit the mat from all corners of the province at this Invitational Meet. The public is invited to cheer them on!


APRIL


Dance Workshop Programs
April 1-November 30, Saskatoon
Free Flow Dance Theatre will be hosting several FREE community workshops around Saskatoon from April to November. Apply directly to request a class, and follow them on social media for updates!

Osler Fireman's Ball
April 4, Osler
This annual fundraiser in support of the Osler Fire department features a delicious meal and live entertainment. Tickets are $40, available through the Osler Fire Department.
2020 Tony Cote Winter Games
April 12-17, Prince Albert
This long-running event began back in 1974 and has been going strong ever since. Stop by the Art Hauser Centre in PA to see the action and cheer on the region's best young athletes playing a variety of different sports.
Grand Ole Opry
April 18, Blaine Lake
The Grand Ole Opry is headed north of Nashville—all the way to Blaine Lake's Senior Centre and High School Gym. To celebrate the many musical stylings of this vibrant community, don't miss out!
Tisdale Dance Experience 2020
April 22-26, Tisdale
Taking place at the Tisdale RecPlex, Tisdale Dance Centre is proud to present their 12th annual spring concert.
The Glass Slipper Benefit for Princesses
April 23, Saskatoon
Prairieland Park will be hosting this dazzling benefit in support of The Princess Shop's community mentorship programs. Purchase a ticket to enjoy a beautiful dinner and silent auction, along with many other fancy festivities throughout the evening.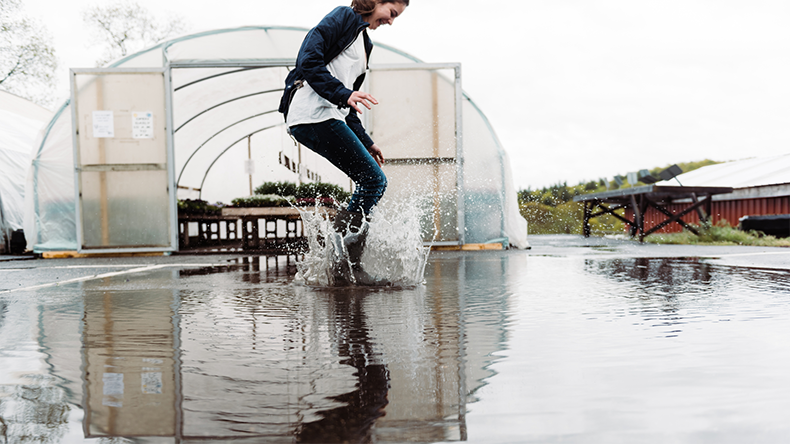 Leave a comment below if you have any spring events coming up in your community!