Do you have plans for April 14?
They're about to change.
The second Sunday of April is the most monstrous day in TV this year! Stock up on your favourite tv-watching snacks and get ready to catch all the action.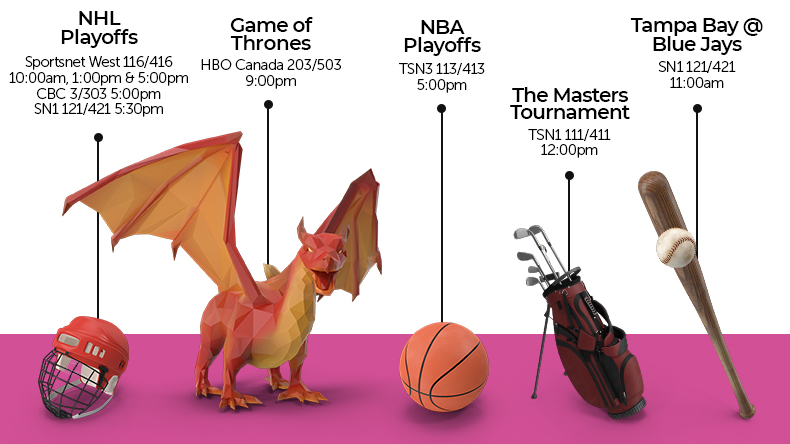 Get Set
There's a marathon of unmissable content being broadcast in a sprint amount of time, so there's some preparation and planning to do to get the most out of Monster TV Day.
First, make sure you have access to the channels you need. Your basic package includes all of these sports channels, so you're covered there, but if you're a Game of Thrones (TV-MA) fan – you'll want to make sure you're subscribed to Crave+Movies+HBO. There's no need to call in, unless you like chatting with our Specialists (Monday through Saturday). At anytime, you can use mySASKTEL to add a new channel or channel pack. In need of more guidance? Check out our support tips for assistance with maxTV or maxTV Stream.
If you have maxTV, you already know you can set your PVR to record a channel while watching others. If you're recording a live game, add some extra recording time in case it goes longer than anticipated – your future self will thank you.
If you're a maxTV Stream customer, double-check which of your can't-miss games are being broadcast on Restart TV capable channels to stretch out your viewing over two days.
Watch
Does everyone in the house agree on what to watch at what time? Fantastic! You can all share the couch and the snacks. If you have different viewing priorities, you'll need to figure out who gets which screen, but the maxTV app will allow you to watch up to three different programs simultaneously across different devices. This is also handy if you discover that somebody in the room is too chatty: simply hand them a second screen and show them to a room with a door!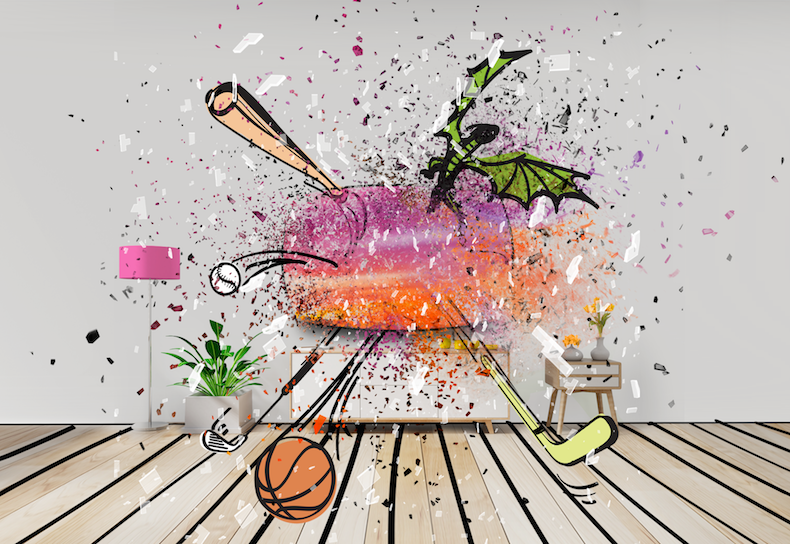 Crave and all associated logos are trademarks of Bell Media Inc. HBO Canada and related service marks are the property of Home Box Office, Inc., used under license. All rights reserved.