"I think SaskTel really, truly wants to let First Nations, Indigenous, and Métis youth know that we support them, that we care for them. SaskTel Cares." says Colleen Cameron when describing how corporate attitudes have matured over the years.

First Nations communities are an integral part of Saskatchewan's cultural fabric, and SaskTel is proud of the strong relationships it has created across the province. Being the Indigenous Market Account Executive at SaskTel and a member of the Beardy's Okemasis First Nation gives Cameron a special perspective when it comes to challenges like cultural appreciation and workplace diversity. She was happy to share her thoughts.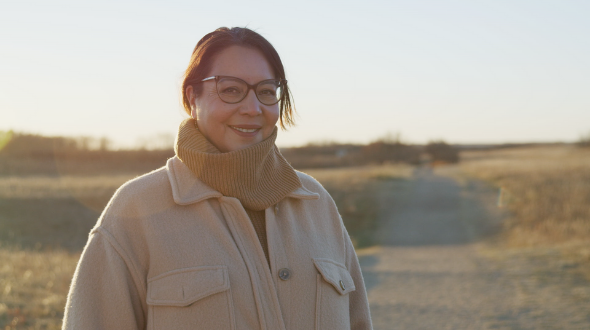 Firstly, what drew you to your position at SaskTel?
SaskTel was really interested in understanding their First Nations customers and they realized that this market was so valuable to them, not just from a revenue base. They also saw that understanding their Indigenous customers was important to their social fabric. I was offered an opportunity to come and help SaskTel be part of the Indigenous market team.

What has changed in terms of the SaskTel network over that period?
We have now expanded the whole network and infrastructure to actual fibre optics. We now have fibre optics to all the health clinics, schools, and band offices. The last part – and what we're still doing – is actually bringing broadband to the homes, to the people that live in the communities, so we have a fully connected community of our First Nations in Saskatchewan.

It feels so great to bring the connectivity, the bandwidth, the wireless services to our rural and remote areas especially in northern communities. Let's talk about Black Lake, where we were able to turn on the cell tower service. The people were ecstatic. And as far south as Nekaneet First Nation, where we were able to install fibre broadband into the communities. It makes such a significant difference to our customers, to the people living in these communities, because it brings them the opportunity for health, for education, for economics, and lastly just the freedom to be able to go online, to have access.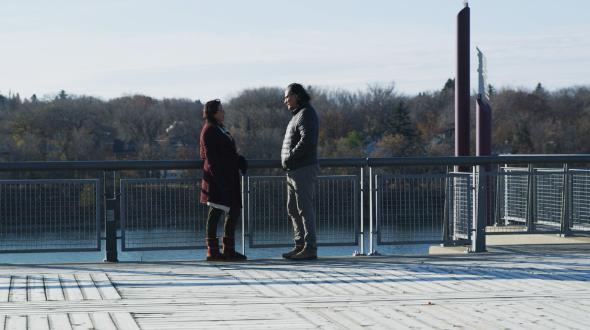 Why is that so important?
It's putting everybody on equitable footing. Let me give you some examples. You can go to certain areas in the north where they have access to educational programs through the universities; they don't have to leave their communities in minus-40-degree weather. They're able to become a full nurse with a diploma and degree and they did it all online.

I'm happy when I hear about the access that some youth have for mental health, especially if they're struggling and not able to visit someone for help. They can do it right online.

I'm also happy when I hear about First Nations Elders who don't have to come to the city and go into the hospital just to see a doctor. Now they have access because the doctor or the nurse sees them online. I think it makes a significant difference in their lives.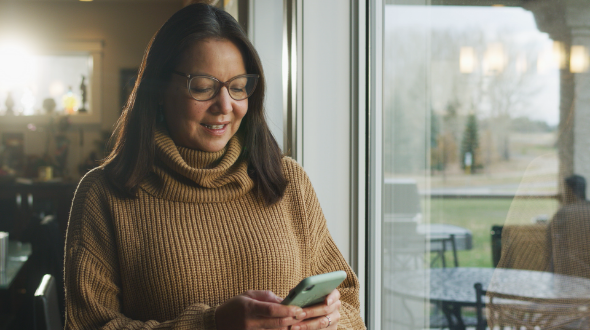 Tell us about your work with the SaskTel Indigenous Youth Awards of Excellence?
The Awards have been an integral part of my life and career at SaskTel. We just celebrated our 22nd year. I've been the chair for the last 16 years and it has been phenomenal. The event honours Indigenous youth throughout all of Saskatchewan for their outstanding achievement, education, community service, sports, to name a few, and it is to recognize them, to build them to become leaders for tomorrow – strong, brave, and true. We're working in collaboration with the Wicihitowin Foundation, a word that means helping each other.

To date, we've probably honoured over 5,000 Indigenous youth in the province and they have gone on and done wonderful things. I recently talked to a mother who is so proud of her son; he is doing his residency in Vancouver General Hospital. He's from the Muskeg Lake Cree Nation – Doctor Greyeyes McDonald. We have young men and women who are just doing phenomenal work in their professions, whether they're engineers, or teachers, or went back to the community to become liaison workers and social workers. It's been phenomenal.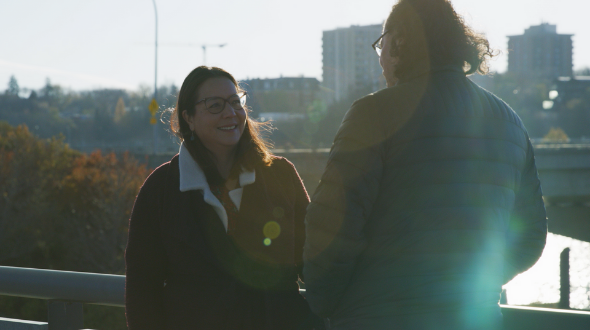 What other rewards do you value from your role at SaskTel and in the community?
I spend my time with chiefs and councils, band administrators, health directors, education directors. It's great for them to understand the power of technology and how it is changing their lives and bringing more empowerment to their community. And through that, there is always the opportunity of having more dialogue, explaining, making presentations, but the core is that the technology, the network, and the infrastructure is going to bring them success. The most important is having that mental health and social aspect; it's one of the provisions that we're able to provide by having the technology.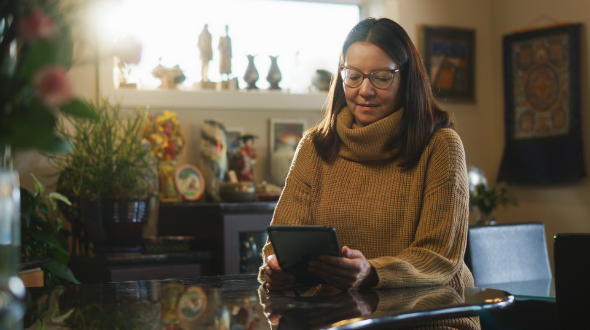 Why are you so passionate about strengthening our understanding of our First Nations?
I can only speak from my own experience. I'm an Indigenous person from the Beardy's and Okemasis First Nation. My mother is from the Treaty 4 area, she's from Cowessess First Nation; my father is from the Treaty 6 area of Beardy's and Okemasis First Nation. They met at the Lebret residential school and they had such a unique understanding of who they were because of where they came from and also their experiences. When we talk about Indigenous people, there is so much to who we are as a community, who we are as Nations, who we are as people. And through my work at SaskTel, I have been able to have stronger connections with other Indigenous peoples.

When I'm talking to our First Nations customers from all over, Saskatchewan, I understand where they're coming from. I understand their dynamics. I understand the budgets they go through and the funding and socio-economic issues that may be occurring at the community level. Having that broader understanding has helped me professionally and has helped me personally with my customers.

Every day I wake up and say I'm going to be a better person than I was yesterday and if that can help me with our customers and specifically our Indigenous market, that's the best thing.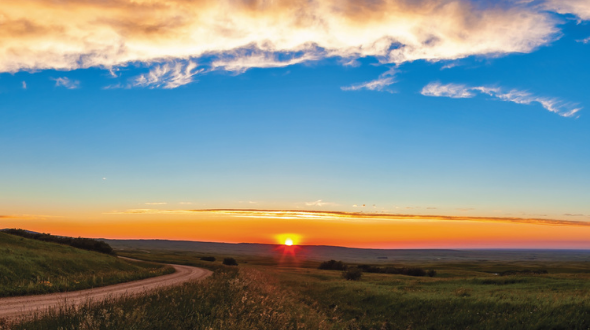 SaskTel takes all its social, environmental, and corporate governance initiatives in the province of Saskatchewan to heart. Many are highlighted in the corporation's Environmental Social Governance (ESG) Report. Want to see more stories from our book? We'd love it if you'd check out the complete SaskTel ESG Report.