With the weather turning milder, and summer just around the corner, people are setting their sights on getting away from it all. If you're sticking around Saskatchewan for a little R & R, chances are some type of camping is in your future.

But what type of camper are you? Are you the scout who's always prepared? Or the "Ew—something just touched me" type? Knowing who you are (and who you are camping with) can make or break your camping trip. Whether you're a definitive type or a blend of types, we have all the tips and tricks to make sure you come out on top.
The Survivalist – Tough and minimal, this type goes into the woods with little more than a knife and comes out three days later with a mountain man beard, a grin, and an incredible story. If this is you, you don't really have to spend too much time packing – cargo shorts pretty much double as luggage. However, a compass might be nice to guide you (the iPhone XS has a great one!) and a power bank may come in handy.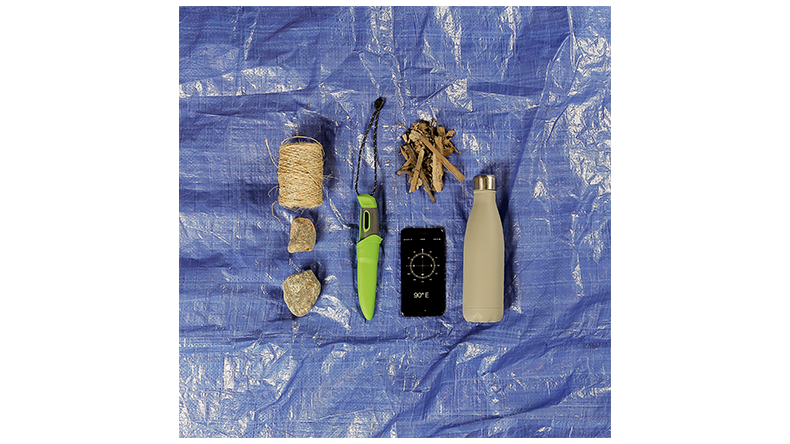 The Glamper – This "glamper" (glamorous camper) arrives with all the luxe essentials in tow and expects a five-star experience. Anything that can be done for them ahead of time is a bonus. Their idea of roughing it is dealing with buffering while Netflixing in a fifth wheel—or better yet, a cabin. They carry with them a collection of comforting essentials (moisturizing face-masks, SPF bronzing lotion, feather duvet). Included in their bag of tricks is a rip-cord in the form of an Airbnb reservation that they may pull at any moment. If this describes you, lean into it! Make your into the woods experience one you won't forget: grab an iPad and some noise-cancelling headphones, stream your favourite tv shows on the maxTV app, and top up your data in case you need a virtual escape.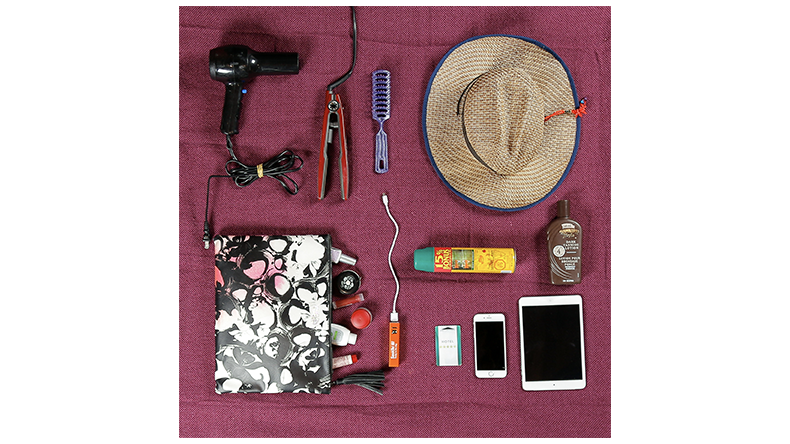 The Blogger – The motivational motto behind this type of camper seems to be: "doin' it for the 'gram." It's more about capturing the epic shot (and hauling the serious gear) than it is about the experience. Still, this camper sees benefits beyond likes – not only will their feed be expertly art directed, but with the numbers of shots they take, they could probably cobble together a flip book of the entire weekend. If this is you, then you know that in addition to the gear you're totally packing in some super stylish props, but remember to pack some amenities. Yeah, a Navajo blanket hits the right hues for that flat lay, but a sleeping bag is probably your best bet to keep you from getting frosty. Must-have amenities include your phone, of course. Before you head out, make sure it has the best camera available. Shots have never looked better than when captured using some of our favourite devices, like the Huawei P20 Pro or Samsung Galaxy S10.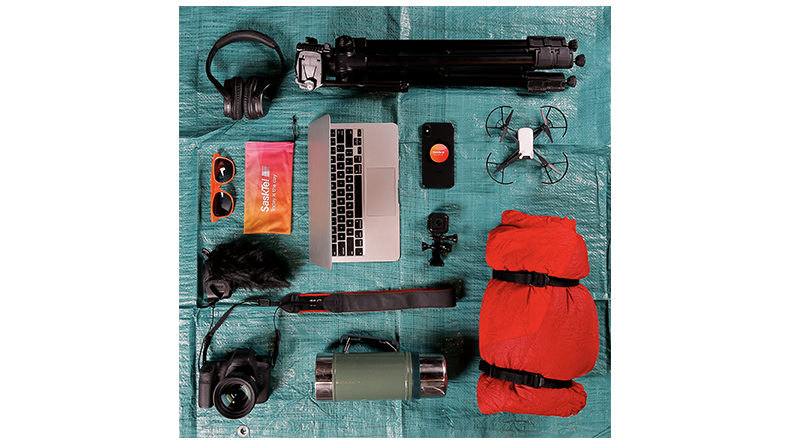 The Gearist – Paninis around the fire? A full-scale entertainment centre? Outside speakers, bug-zappers, and the entire contents of a sky-mall catalogue? If you nodded your head to any of these as camping essential, you might be a gearist. These campers enjoy getting out into nature but are anything but back to basics. They've got every gadget and do-dad that you can Amazon Prime to you, and almost enjoy the planning and packing process more than the actual trip. One tip, dear gearist—keep yourself organized. The panic of packing everything can be defeated with a handy digital reminder. Apps like Any.do make ticking items off a breeze, ensuring you don't forget anything really important.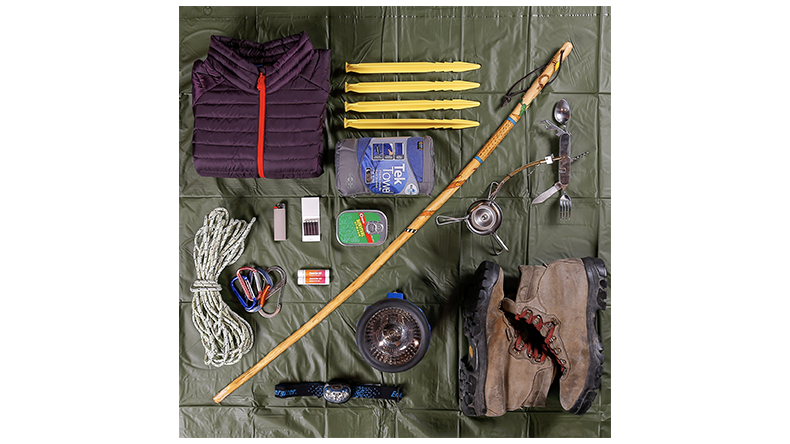 Regardless of which camping persona calls to you, getting out to explore Saskatchewan makes you one thing above all else—lucky! Stay connected and stay a happy camper, wherever you roam with SaskTel.