If 2020 has taught us anything, it's the importance of connection. Although we may not have had the opportunity to gather with loved ones in person or celebrate in large groups this year, we've been fortunate to stay connected, digitally. It has easily become apparent the importance of a strong SaskTel in-home Wi-Fi connection, especially when hosting any type of digital gathering.
This holiday season, we're opting for digital connections, but with a twist. Whether you are connecting from your SaskTel device or Optimum in-home WiFi, we want it to feel like a party – an evening filled with holiday traditions and fun activities the whole family can enjoy. We've rounded up a list of fun ideas to enjoy at your next digital party.
Evites
Set the mood for your digital party with a festive evite. Include any necessary details about the evening such as dress code, activities, gifts, food, and of course don't forget the digital link to the platform you'll be connecting over.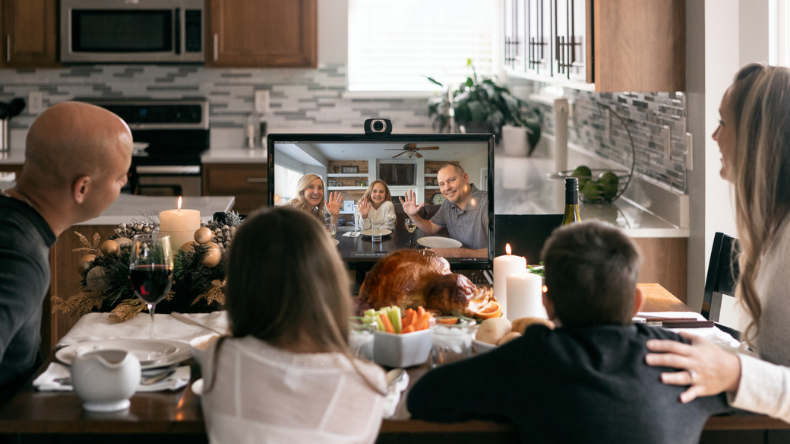 Connect over food
One of the highlights of every holiday party is the food. Instead of making your typical dinner at home, think about exchanging recipes in advance. Make your friend's famous spicy cheese dip recipe and enjoy it while connecting with loved ones. If you'd rather not make your guests cook, drop off meal baskets or gift cards on their doorsteps prior to the party. Support local, check out SaskTel Customer, Pile O' Bones, for delivery or pick up some tasty eats from one of Taste Group's locations.
Games
Reinvent some of your favourite games into new holiday traditions. Try a holiday themed at-home scavenger hunt. Include ideas like 'the most thoughtful gift you've ever received' or 'the craziest red or green item you have in your fridge'. If a scavenger hunt isn't your thing, transform games like bingo and trivia into a holiday special. Wanting to play something completely digital? Try group gaming with Kahoot! or Jackbox.TV.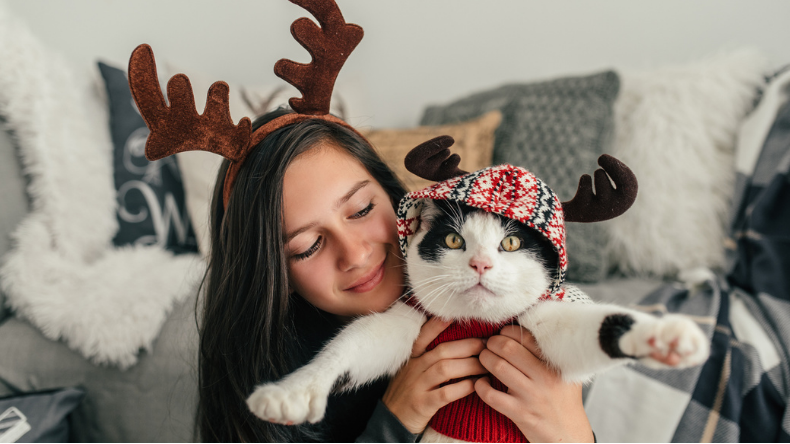 Get Dressed Up
Dressing up for the evening can mean an array of things. Whether you'd prefer to be wearing a sequin dress or if a holiday pajama party is more your speed, having a dress code is a fun way for your guests to connect. If you want to spice things up a little, have a 'most festive outfit' or 'best dressed' digital reward.
Digital Gift Exchange
Put a spin on everyone's favourite gift exchange, secret santa, by making this year a digital gift theme. Just because it's an e-gift doesn't mean it can't be thoughtful. Think about sending a gift card for your loved one's favourite local place to eat, shop, or visit.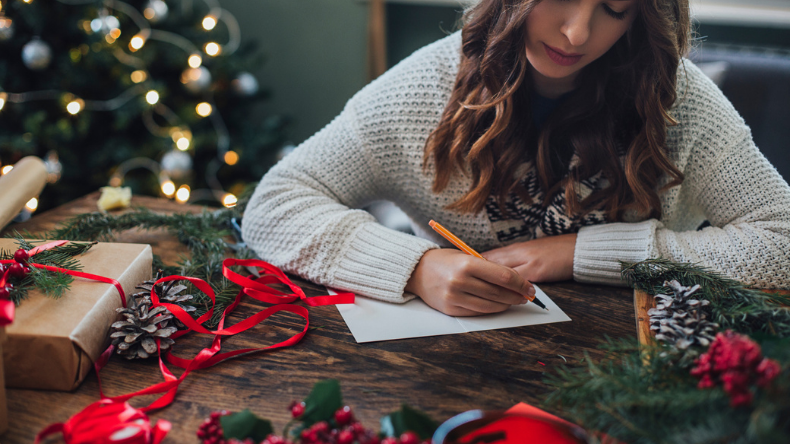 DIY
Gathering with a creative crowd? Try out an easy, holiday themed DIY. Before you spring a creative idea on the group, make sure they know the list of materials they will need in advance. Or go one step further and deliver a basket of all the materials prior. Craft ornaments, build a garland, create gifts or decorate a wreath, there are countless ways to get creative. This would also be a great activity to keep the little ones engaged.
Although holiday parties are bound to look very different this year, it's still important to stay connected and celebrate the good that came out of 2020. And we could all use a little something to look forward to. Whether you decide to connect over food, do a digital gift exchange, or play holiday themed games, a thoughtful holiday party is sure to spread all kinds of holiday cheer.