SaskTel recognizes First Nations, Inuit, and Métis communities as an integral part of Saskatchewan's cultural fabric, standing together as we continue to pursue strong relationships across the province. In cooperation with Indigenous organizations, June 21, the summer solstice, has been selected as National Indigenous Peoples Day. For generations, many Indigenous peoples and communities have celebrated their culture and heritage on this day due to the significance of the summer solstice as the longest day of the year.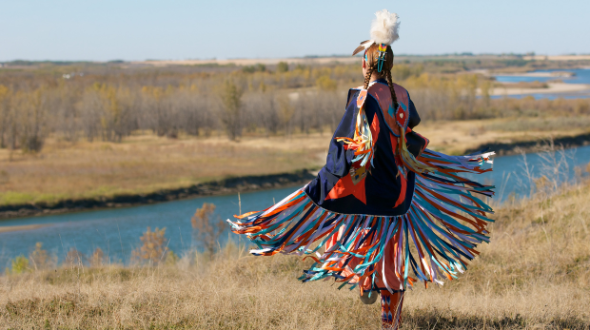 We acknowledge this photo was taken on Treaty 6 Territory by Nina Henry.

SaskTel respects and honours the Treaties that were made on all territories, acknowledging the harms and mistakes of the past as we commit to moving forward in partnership with Indigenous peoples in the spirit of reconciliation and collaboration.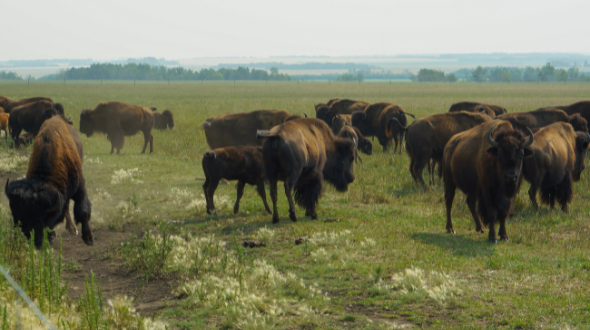 We were able to chat with Colleen Cameron, Indigenous Market Account Executive at SaskTel and a member of the Beardy's Okemasis First Nation, to reflect on what National Indigenous Peoples Day means to her.

"Throughout my last 25 years at SaskTel, I have been out in the community at events on June 21, celebrating, recognizing, and honouring the contributions of our Indigenous peoples. This is a very special day. It's important that we take the time to learn and understand our collective history and work towards building more meaningful relationships with our Indigenous peoples. I am proud to be a part of SaskTel, an organization that supports valuable community events throughout our province."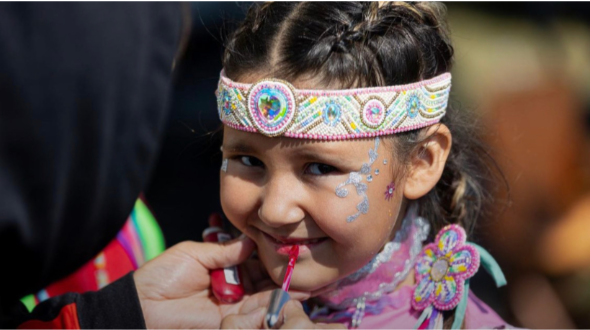 Celebrations happening in Saskatchewan:

June 21: Come learn, discover, and feel the history and culture of First Nations, Metis, and Inuit people.

Regina - City Square Plaza and Victoria Park in Downtown Regina.
Event details found here.

Saskatoon - Victoria Park.
Event details found here.

Other events to attend:

Regina - Sâkêwêwak's Storyteller Festival from June 23 - 26.
Event details found here.

More information on National Indigenous Peoples Day found here.