Over the past 20 years, the SIYAs have recognized over 3,500 SK Indigenous youth. One of those is Darian Lonechild, the recipient of a SIYA in 2015. Darian was awarded Outstanding Achievement at the Indigenous Youth Awards because of her leadership and strong cultural and spiritual values. She's been inspiring Saskatchewan indigenous youth ever since. Following in her family footsteps—her father was serving Vice-Chief and Chief, and her great grandfather, Senator Hilliard Mcnab, was also one of the founders of the organization—Darian was recently elected as an FSIN leader. She spoke with us about how the Indigenous Youth Award has inspired her to help Indigenous youth in Saskatchewan.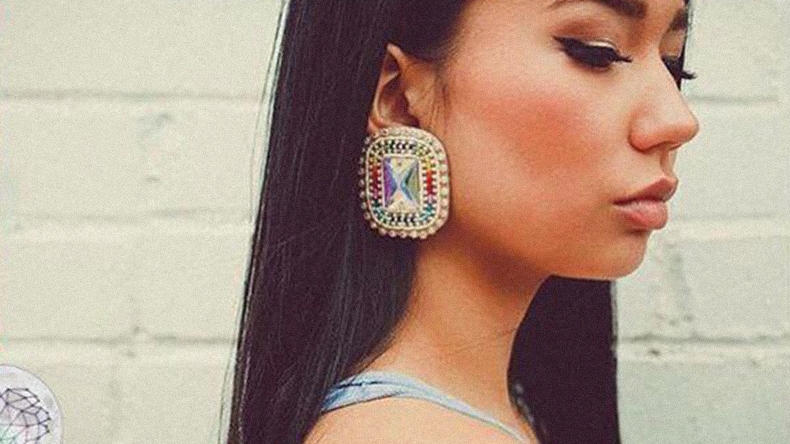 What did it feel like to win the SaskTel Indigenous Youth Award for Outstanding Achievement?
It's an incredible experience. First off, just standing in the presence of so many other inspiring youths was very inspiring. It felt really good to be around so much hope. What a feeling. Winning made me reflect on who I was, and the message I carry through my life. It's so amazing to be recognized, empowered, and upheld. It was life changing, it made me see myself as a role model.
Has winning the SIYA influenced your career ambitions?
Definitely. Winning the award helped me hold my head up a bit higher each day. It gave me the push I needed to dedicate myself to my Indigenous Studies and pursue law and politics.
You've become a leader at a relatively young age. What motivated you to do that?
I feel leadership is in my blood, and my passion is there for my people. Winning the Indigenous Youth Award motivated me to put my name forward to do the work for FSIN. I believe that there is a major need for female representation in leadership and roles of decision making. I want to promote and encourage young women to pursue positions of leadership in any type of form.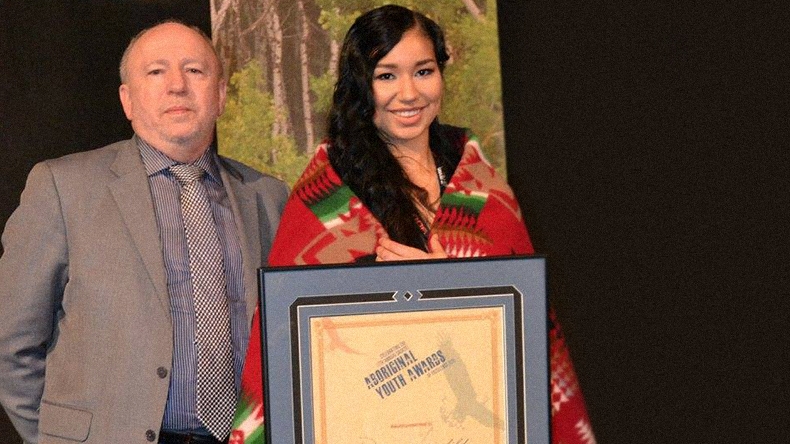 If someone is thinking of nominating someone for an Indigenous Youth Award, what would you tell them?
Do it! You can really change someone's life by putting their name forward. They will instantly see themselves as a leader in whatever they're doing. Think of the positive change, hope, and motivation you'll instill in that youth. It's a wonderful feeling.
After winning the award, I spoke to Indigenous high school girls to share my experience and encourage their nominations—they're the leaders of the future. Plus the award inspired me to run for FSIN leadership, where I now advocate for Indigenous youth in Saskatchewan.
What are your future goals?
Like my parents, I want to get into law and politics—I want to help blaze a trail for Indigenous women. Canada has major economic and health disparities. I want to help youth on reserves who face isolation and lack of opportunities for quality education. Thinking about all the youth who don't have access to the resources that many others do living in urban centres, who don't get nominated for things like the SIYAs—I want to bring opportunities to young people.
Through the FSIN, my main priority is to help establish a youth council. I want to do everything I can to empower our Indigenous youth and create a larger platform for LGTBQ representation, those living in northern communities, and ensure that all voices and needs can be met.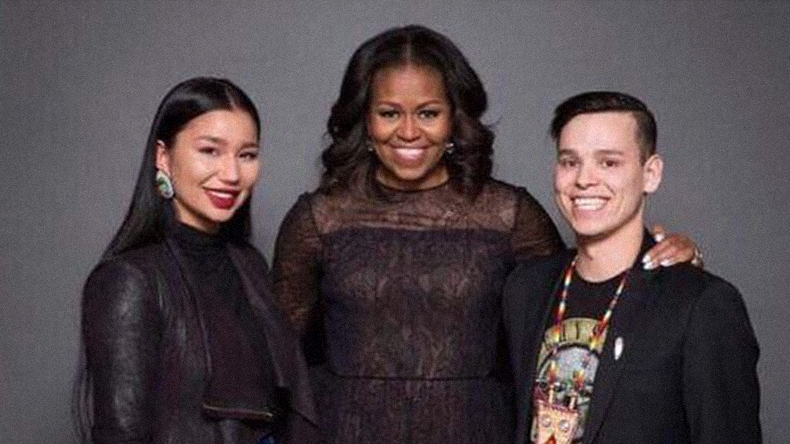 Any advice for Indigenous Youth Awards nominees?
Go into the night with the most positive attitude you can carry. Win or lose, being nominated in itself is a big honour. Recognition for your leadership in any category is worth being proud of, and an opportunity to reflect on your accomplishments.
What are your plans for the summer?
I'm going to focus on my work as Female FSIN Youth Representative. I plan to travel to as many First Nations communities in Saskatchewan and further engage youth, and get their input on the development of a FSIN youth council. I'll also travel to high school graduations to congratulate and present treaty medals to First Nations graduates.
Why is Saskatchewan such a great place to live and do your work?
The province of Saskatchewan lies upon treaty territories that are sacred to Indigenous peoples, which have served as the foundation to the creation of this country. The history within Saskatchewan with the treaty signings are the beginning of the relationship between Indigenous peoples and Settlers, and when that is recognized and respected, Saskatchewan is a great place to live. There are 74 First Nations in Saskatchewan, and I have the privilege of being able to develop relationships with each. Saskatchewan is home to many inspiring First Nations youth, which continually shapes the province when opportunity is given to them to lead. First Nations people always find a way to come together regardless of what nation we are from to overcome any obstacle, and that unity makes me proud to live and work in Saskatchewan.
Interested in joining us at this inspiring gala? You'll find gala info here and more details here.