March Madness is back! Watch exciting college hoops action on TSN (channels 111-115) all month (full schedule). On March 1st, the SaskTel-sponsored U of R Cougars and U of S Huskies are running and gunning in the Canada West Championships (maxTV 49/349 HD and maxTV Stream).

We're also cheering on local high school teams in HOOPLA from March 21-23 in Prince Albert. A proud sponsor of this all-SK tournament, SaskTel will broadcast the HOOPLA-ction on maxTV (47/347 HD) and maxTV Stream.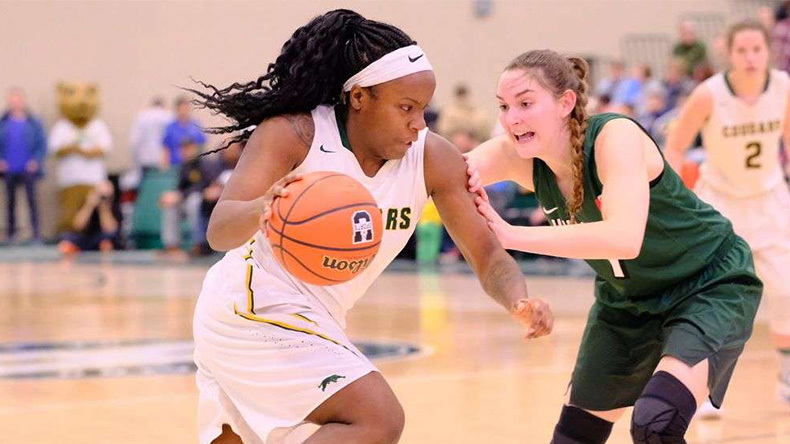 Image source: The Star Phoenix

Hoops trivia!

If you think March can't get any crazier for basketball action, here are 7 insane basketball records and numbers to share with your friends:

Most bunny dunks in 60 seconds

Record: 7

The Guinness World Record for most basketball slam dunks in one minute by a rabbit was 7, achieved by Bini the Bunny in California. Although this took place on October 31st, 2016, Bini wasn't somebody dressed up in a Halloween bunny costume. Bini is an actual basketball-mad rabbit.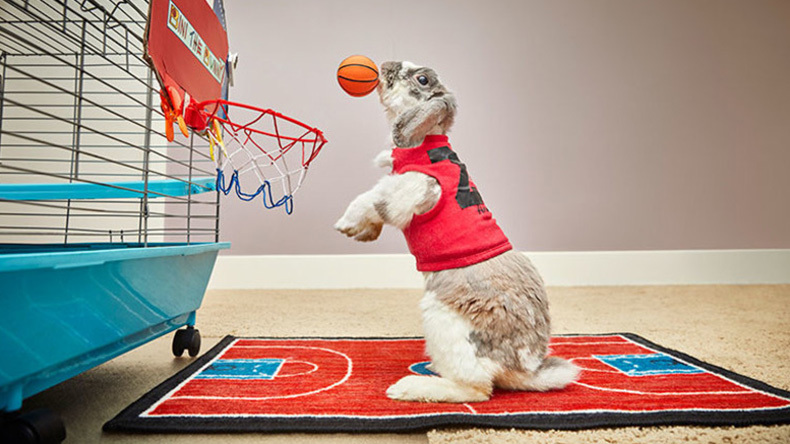 Image source: Guinness World Records

Most basketball bounces in 60 seconds

Record: 609

The Guinness World Record for most basketball bounces in one minute is a whopping 609...that's an incredible 10 bounces per second! This crazy-fast record was set by Leon Walraven in Raalte, Netherlands on May 10th, 2017.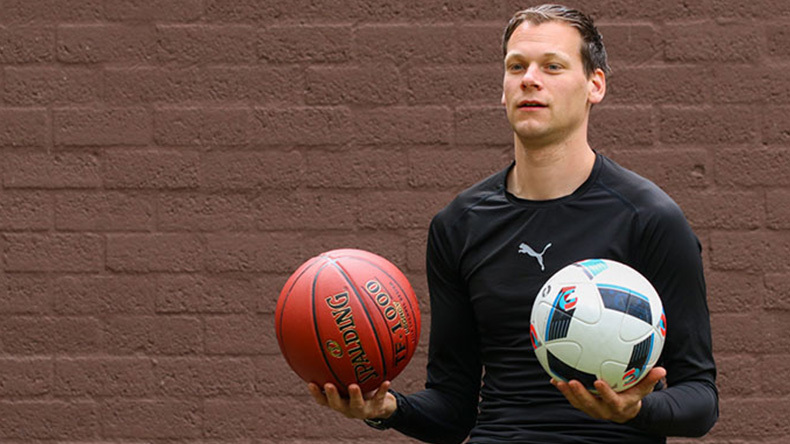 Image source: Guinness World Records

Most March Madness wins

Record: 11

With 11 national titles since the tournament's start in 1939, UCLA has the record for most NCAA Men's Basketball Championships...and one coach, John Wooden, coached UCLA to 10 of its 11 titles! UCLA hasn't won since 1995, though. So who's looking good for your bracket this year? As of this writing, three powerhouse teams to watch in this year's March Madness are Duke, Gonzaga, and Virginia—although don't count out dark horse Villanova as they've won 2 of the last 3 titles.
Longest spinning basketball on a toothbrush

Record: 64.03 seconds

Sure, you can spin a basketball on your toothbrush. Can't we all? But we dare you to try and beat the basketball-spinning-on-a-toothbrush record set by Thaneswar Guragai in Kathmandu, Nepal. During March Madness last year, he spun a basketball on a toothbrush sticking out of his mouth for over 64 seconds. This isn't Thaneswar's only athletic record, either—he's also set the record for most times squeezing through a tennis racket in 3 minutes (96 times).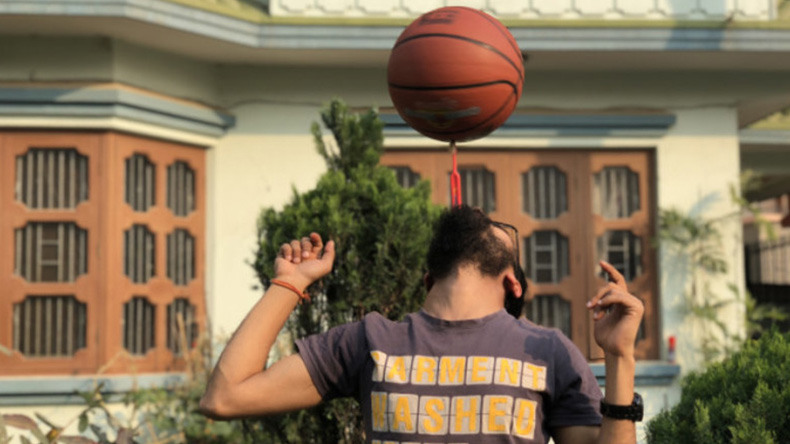 Image source: Guinness World Records
Most points in a college basketball game

Record: 100

We've all heard of Wilt Chamberlain's amazing 100-point game for the NBA's Philadelphia Warriors in a 169–147 win over the Knicks on March 2nd, 1962. A towering achievement that seems all but unbeatable. But did you know that the NCAA record for most points in a college basketball game is the exact same number? That incredible record was set by Frank Selvy of Furman University. On February 13th, 1954, Frank scored 100 points for Furman consisting of 41 field goals, 18 free throws, and an incredible 37 points in the 4th quarter alone!
Consecutive points with no teammate scoring

Record: 54

You think Bini the bunny is a streaky shooter? Check out Bill Mlkvy of the Temple Owls (nicknamed the 'Owl without a vowel' in his last name'). He set the college basketball standard for most consecutive points by a player (without anyone else on his team scoring a single point) of 54 straight points on March 3rd, 1951. Hey Bill, maybe pass the ball every now and then?
Time stolen by March Madness

Number: $6.3 billion/year

The NCAA's basketball tournament could be the ultimate thief of time as all our eyes are glued to our TV screens for the month of madness. WalletHub estimates that corporate losses amount to $6.3 billion per year for workers whose productivity has been diverted by watching (glorious) hours and hours of March Madness.
Set your own crazy record!

Want to wow your friends? Go to our Facebook and post a video of you spinning a basketball on your finger. Let's see who can spin it the longest! The winner will be randomly selected and will win a $100 gift card from SaskTel. Post your video here and good luck!
Where to watch:
March Madness: TSN (channels 111-115) (full schedule)
Canada West Championships (March 1st): maxTV 49/349 HD and maxTV Stream HOOPLA: maxTV 47/347 HD and maxTV Stream