They grow about 100,000 plants a month including mint, chives, dill, and basil. These crops stretch from floor to ceiling up to ten 'terraced' levels - all lit by bright pink LED lights for maximum energy efficiency.
Why SK needs urban farming

A horticulturist by trade, Brian launched Ecobain because our province is so reliant on the world to feed us.

"Saskatchewan imports 90 percent of our produce, especially in winter,"
says Roberta. "Our goal was to grow what can be grown here, and do what we can to reduce that large percentage. The food systems paradigm is slowly changing and finding the value in local products, and we are excited to be a part of that."
Roberta says we can all help feed ourselves sustainably by trying to grow our own food, and supporting local and Canadian producers. Want to learn how? Just follow her easy guide below.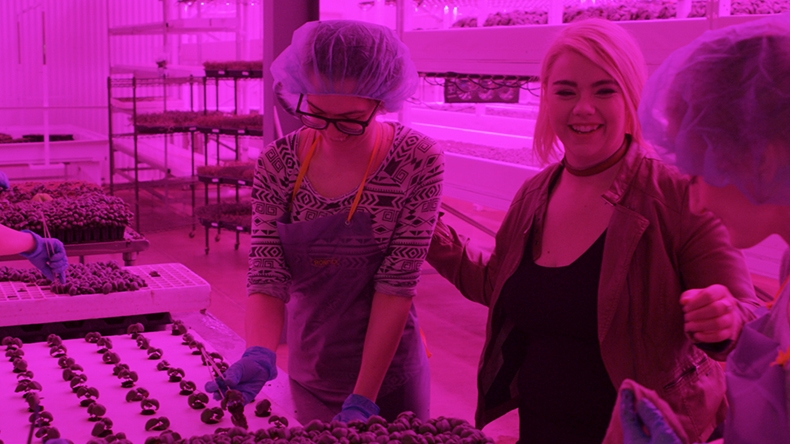 5 easy steps to become an urban farmer

Step 1: Make your bed
Seedlings thrive in a good bed of soil. You can use any pot or dish from home, but Ecobain suggests buying a black tray from Early's Farm and Garden Centre plus any soil mix you wish.
Seeds are available there for microgreens as well. If you want to go microgreen crazy, you can order larger & cheaper volumes of seeds from Mumm's Sprouting Seeds. But to start off, Ecobain suggests trying smaller bags.
Fill your tray with your soil mixture that's slightly moistened to almost the top. Make sure the soil is pressed down firmly (the soil should be about an inch from the top of the tray).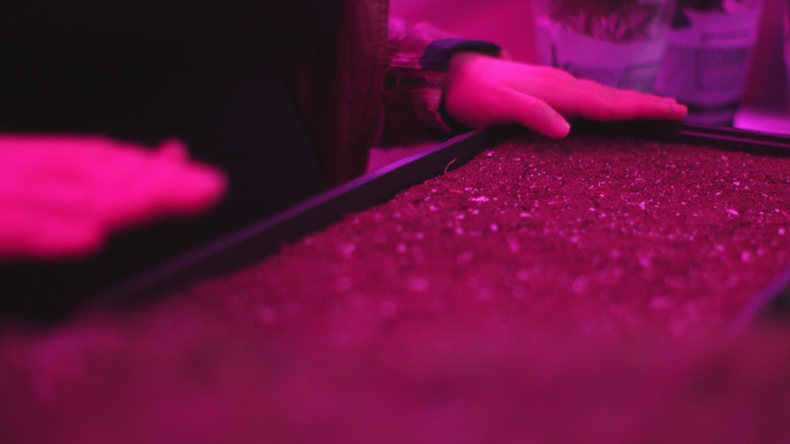 Step 2: Seed your soil
Sprinkle the seeds using a spice shaker until the tray is evenly covered with seeds (spacing will depend on the variety). You want to go fairly dense with the seeds, covering about 50% of the surface area.
Water very gently until the tray feels saturated. Then cover the tray so no light can get in.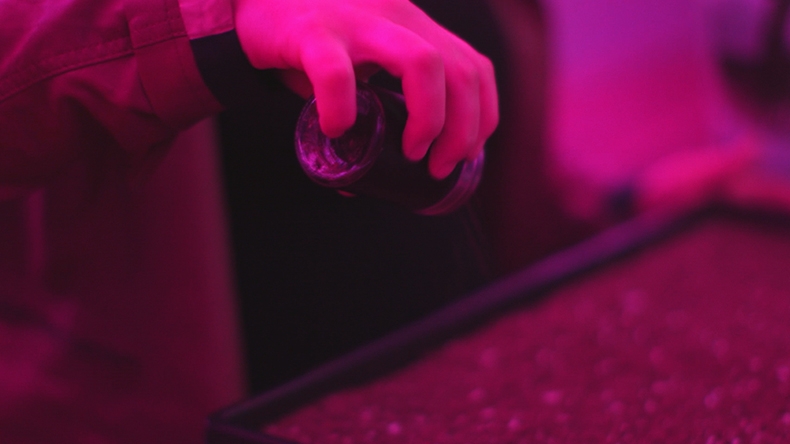 Step 3: Embrace the darkness
Place the tray in a warm, dark place. Check the trays after 2-3 days to see if you have seeds sprouting upwards with a little head of leaf matter. You may need to leave it for up to 5-7 days depending on the seed type, so don't be alarmed if you don't see growth until then.
Step 4: Bud = light
Once you see that little bud on the top, move the tray into natural light. Or you can create a shelf space with an indoor light hanging above the tray.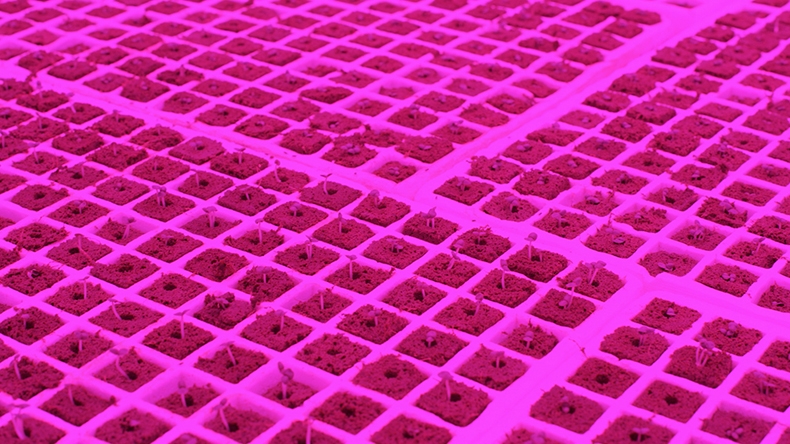 Step 5: Harvest your dinner
After 4 or 5 days, you should see your nutritious, delicious greens! Cut along the base of the plant, making sure to not include soil with your greens. Then add them to your favourite sandwiches, soups, wraps, or salads.
Roberta's favourite is sunflower micros, but she also loves mustard greens, radish greens, and pea shoots.
There you are: five steps to homegrown food that's easy, healthy, inexpensive, and delicious.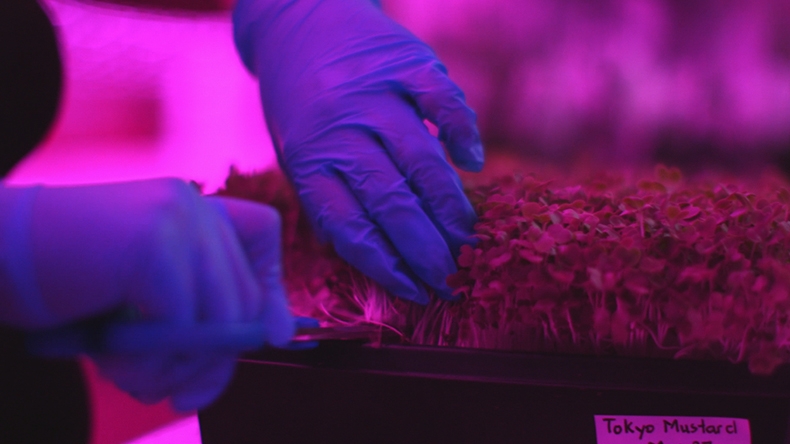 How technology powers Ecobain's business

Within the walls of Ecobain Gardens, business runs 24/7. SaskTel's services allow Ecobain to run their environmental systems and monitor logistics around-the-clock. Internet and connectivity also play a part, too: "We use Instagram, Twitter, and Facebook to educate consumers about why we're doing what we're doing, and keep them up-to-date about what's available in local stores."
SaskTel is proud to empower local businesses like Ecobain who are making a positive impact in Saskatchewan. To learn more about Ecobain, visit their website: www.ecobainnaturals.com.