We love hearing stories about sharing something special with people who deserve it—and there are some good ones here!
This August, a brother and sister from Regina got to attend summer camp at Dallas Valley Ranch Camp. A cancer survivor and his partner had an upscale night out with supper and limo ride. A single mom with 3 children was able to relax and refresh with a makeover and spa day. In Saskatoon, a SaskTel employee joined 7 participants and 4 support workers from Saskatoon Lighthouse on a trip of a lifetime to watch the beloved Roughriders play on August 24.
Other dreams became reality in North Battleford, Swift Current, Melfort, Moose Jaw, and Prince Albert: one mother received a bike and a bike trailer for her and her children, a young child and his grandfather went fishing near Nipawin, and a young girl went kayaking with her Big Sister.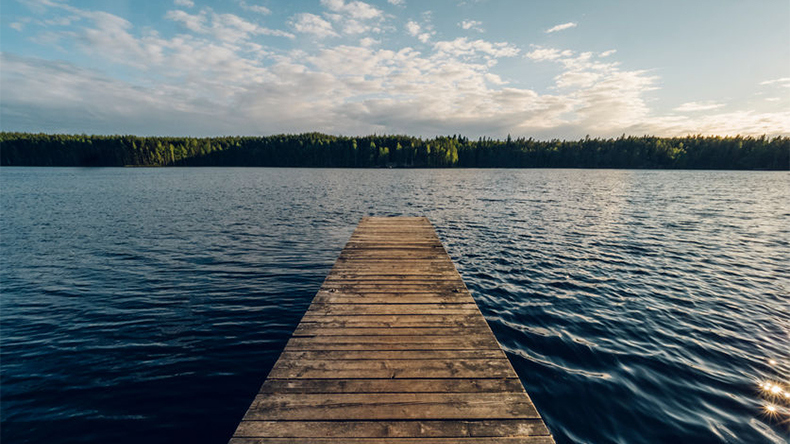 Starting to wonder how all of these dreams came true? We'll get there. First, we have one more story to share.
At the Weyburn Group Home Society, we provided four residents with something special: a makeover, art classes and art supplies, an iPad, and a ride in both an antique car and a limo. They may seem like small gestures, but for the residents and caretakers, it was a big deal.
Ashly Callan, program coordinator at Weyburn Group Home Society, said that seeing the joy come across the faces of the four recipients when they received the news of their dreams coming true was really inspiring.
The Weyburn Group Home Society houses individuals with different levels of disabilities in supportive living homes all around the city. The society cultivates a culture of inclusion and works hard to ensure that those who are living with disabilities receive the care they need in a safe, inclusive home.
Dream recipients from the Weyburn Group Home Society, with Kristin Moser (Director - Corporate Retail Stores, Consumer Sales & Solutions)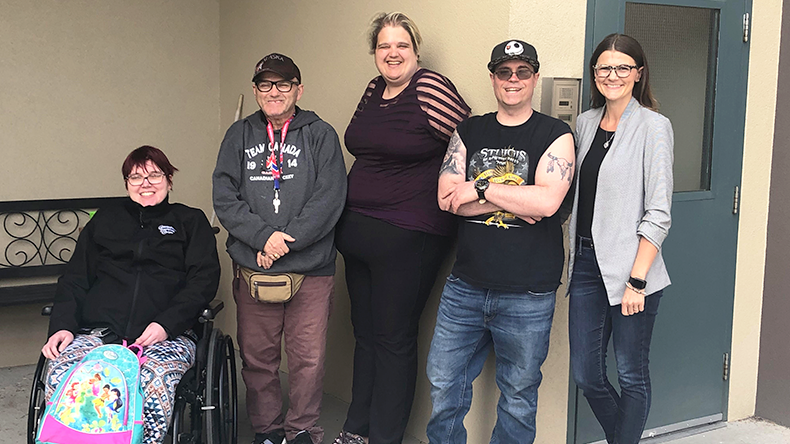 So how did all of this happen? Through the Dreams Come True corporate challenge. It's a friendly competition between all SaskTel employees across the province that raises money for initiatives in their own communities.
SaskTel works with nine different community-based organizations in the province for the corporate challenge. This year, employees around the province contributed a total of $16,000 in cash, plus a substantial amount of gift cards for dream recipients.
Michelle Crane started working at the Weyburn SaskTel Store in 2017—she gave us some insight on how the challenge has positively affected the community of Weyburn and has lent to the overall improvement of the quality of life of those involved.
Michelle says the sense of teamwork at her store helps everybody work together on the corporate challenge. Seven employees work in the Weyburn store, and everyone happily and proudly participates to meet or beat the goal and brighten the future of someone in their neighbourhood.
Michelle loves seeing the way that her community is positively affected by SaskTel.
"Being a small community, you always know everyone in Weyburn. Typically in the world, it's 6 degrees of separation. We always joke that in Weyburn you only have 2 degrees. It's always someone you know, or someone you've seen in town. It gives you a sense of pride that you can make positive things happen within your own community."
For Michelle, it's an amazing feeling to be part of a team that gives back so much to her local community. "To be able to give back so much to Weyburn makes you feel proud about where you work and who you're working for," said Michelle.
If you're feeling inspired to make a difference in your community, check out this list or this list, or just Google "volunteer organizations in Saskatchewan" to get started.