Creating a work-life balance isn't always easy for any family. It can feel like a juggling act between your work, kids activities, home chores and, somewhere in there, finding time for yourself. We recently caught up with SaskTel customer Meredith Rhinas to chat with her on how she creates balance in the chaos. As a mom of four, a full time teacher, and blogger, Meredith knows a thing or two about staying organized. And if things weren't already crazy enough in this household, try adding learning how to teach during a pandemic to the list of things. It may be a juggling act, but when it comes down to it, Meredith has created a schedule that works for her and her family to stay on top of things.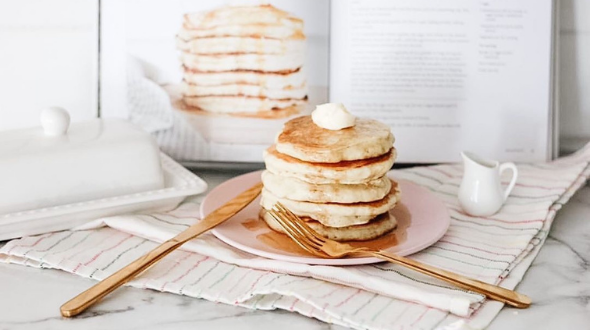 6:20 AM:
My day typically starts around 6:20 am when the alarm goes off… for the first time. Not going to lie, I definitely hit the snooze button at least once! But with four kids, the wake-up call is sometimes even earlier when one of them crawls into bed for a snuggle.

My morning routine is pretty standard: a quick scroll through my emails over coffee using our SaskTel Optimum In-home WiFi, working together to get the kiddos ready for the day, hair, make-up, and usually an "outfit of the day" Instagram story for my lifestyle page, @meredith_deanne, as I rush out the door for a full day of teaching at the local high school in Warman, Saskatchewan.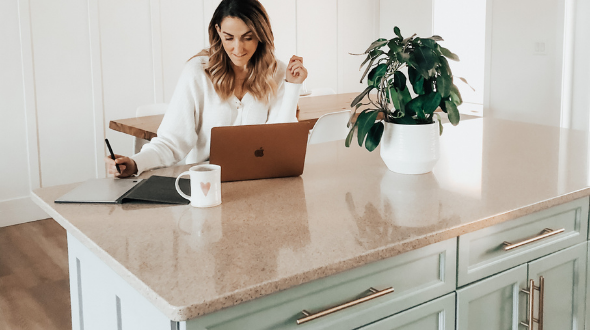 8:15 AM – 3:30 PM:
As a high school teacher, I spend the first part of my morning doing any final prep-work for the classes I'll teach each day, as well as interacting with colleagues and students, before classes begin at 9:00 am. My main teaching areas are English Language Arts and Social Studies, but I've taught everything from Drama, to Art Class, to Leadership electives over the years; every year is a little bit different and it's never dull.

Right now, due to Covid restrictions, my school is a level three school, which means that every class has been split in half. Half of my students come on Monday and Thursday, and the other half come on Tuesday and Friday for in-class learning and instruction. On the off days, I prepare online activities and resources for the students to work on from home.

Wednesdays are a unique new addition to our schedule in which all students stay home but participate in online learning together using video apps that allow us to engage and interact safely from our homes, and me from my classroom. This has been a great addition to my weekly schedule, because at least once a week I get to engage with all of my students at once and see their mask-free faces.

Now that so much of my teaching is taking place online, I am so grateful for reliable service providers like SaskTel, who make it possible for me to provide a quality education to my students who are at home, as well as help my own kids when they are learning from home on various devices.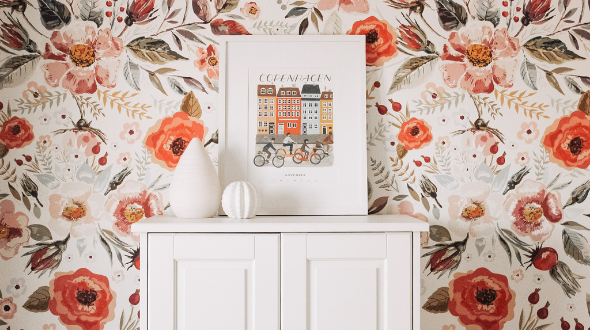 3:30 – 4:30 PM:
On a typical day, I'll usually spend some time after school hours prepping for the next day or marking assignments. I try as much as I can not to bring work home with me, but that isn't always possible.

Sometimes I'll have appointments after work, but typically the family is home by about 4:30 to 5:00 pm – just in time to start making supper! I have to admit, I'm not the best at meal planning, despite the fact that every year I tell myself it's going to be one of my new goals. As a larger family with four kids, ranging from ages two to nine, there are a lot of opinions about what we should be eating on any given day. We keep things pretty simple at our place and depending on what I have up in my social media schedule, it'll either be myself or my spouse, Jeff, who preps the meal. I love when we get the chance to have family meals together although it isn't always possible, as our various commitments can pull us in different directions. Covid has changed what our extracurricular activities look like, but we do our best to provide our kids with fun opportunities outside the home when we can and when it's safe.

Social media commitments mean sometimes meetings with potential partners or shooting content after work. In the winter, it's especially hard to find time to do this with so little light for photography in the evenings.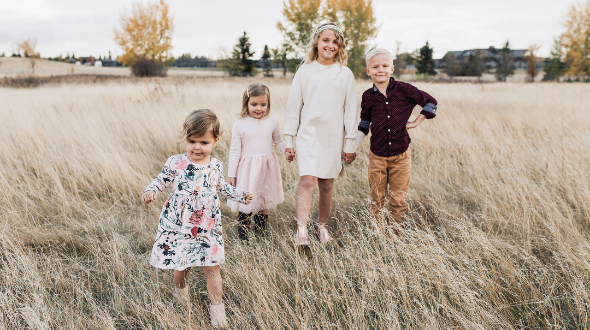 7:00 PM:
This is when the madness begins: bedtime routines! With our kiddos being spaced out in age range, that means bedtime routines are spaced out as well. Our toddler heads to bed for 7:30 pm, with our four-year old being tucked in around 8:00 pm, and then the big kids are lights-out by 8:30 pm. As in any home, bedtime usually consists of bath time, pyjamas, teeth brushing, and storytime; it's strange though that my big kids are becoming so much more independent and taking care of their needs themselves more and more often. It really is bittersweet. Thankfully they are both always keen for a bedtime hug!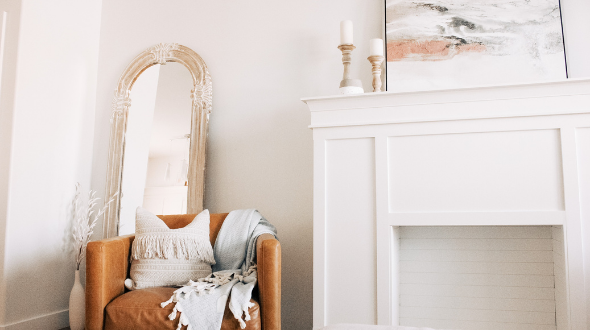 8:30 – 11:30 PM:
This time of day always looks a little different depending on my social media commitments. This might be when I put together campaign proposals, write blog posts, create content, or work on other aspects of social media. Sometimes my evenings are spent on special projects like Melrose Place which take me away from home, and sometimes they are spent doing DIY's and home updates in our new space.

The later part of my day is also when I often do any additional school work that didn't quite get done, or when I finally get a minute to crash on the couch and watch a series on Netflix or crack open a good book. I almost always end the day with a bubble bath and a scroll through social media, engaging with some of my favourite accounts, and catching up on DMs. The ability to bundle our different accounts through SaskTel means that as a family we have so many options for what our downtime can look like at home, and the range of entertainment options we have through our various devices.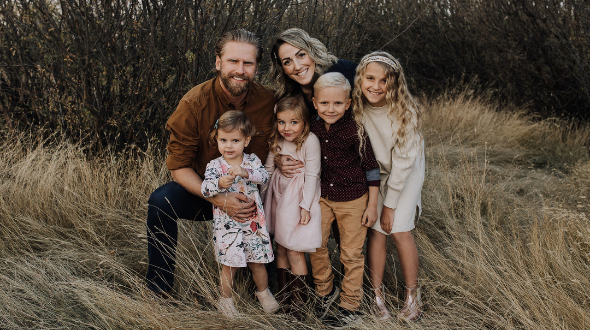 As a busy family of six, with two parents who work full time, and kids who are in approved activities whenever possible, we can sometimes feel like ships passing in the night. But at the end of the day, when we are all home under one roof, and the house is quiet and still, I remind myself that as busy as it is – life won't always be this way, and one day I'll miss the hustle and bustle of chasing children and dreams.

Family photos by Desiree Martin Photography.